Starting a restaurant is a task, more of a task is to run it successfully. While the Singapore food industry is expanding on a massive scale, managing and running a restaurant manually is something not all restaurateurs will be comfortable with. In the age of technological innovations, technology has seen quite effectively crept into the F&B space. Hence, Singapore's F&B industry has seen a shift from legacy POS to the domain of a robust restaurant management system.
The restaurant industry in Singapore with a total number of an establishment of 7,679, has become very keen on automating their complete restaurant operations. However, with the increasing importance given to restaurant management systems, multiple POS software have cropped up in the market. 
Considering the dynamic nature of the restaurant market and the changing consumer trends in Singapore, it is essential that you choose a POS system that functions beyond just billing. A cloud-based restaurant management software takes care of all the operations such as billing, inventory management, CRM, reporting, recipe management, central kitchen management, and much more. Due to its scalable nature, a cloud POS can accommodate new innovations in software catering to the growing demands of the business. Here are some restaurant management system features that you simply cannot ignore!
Top Features A Restaurant Management System Must Have For Running A Successful Restaurant Business In Singapore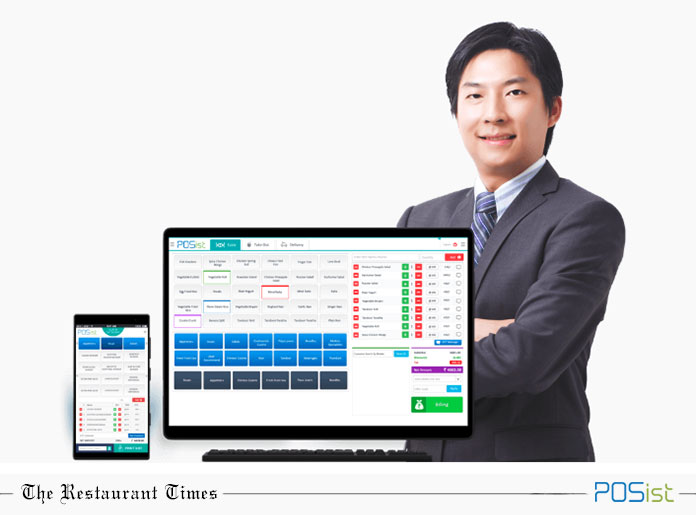 Having a robust restaurant management system will assist you to hone your restaurant business in Singapore like never before. Below we have listed the significant things, that you must look for in a restaurant management system that will bolster your restaurant operations while keeping misappropriations and negligence at bay. Here are some great advantages of a restaurant management system. 
1. Billing
Billing is the most necessary requirement that a restaurant management system should fulfill under all circumstances. It should accelerate your table billing process, by ensuring easy order taking. For this, the system must be empowered to show the entire menu on the tablet, allowing split billing and table transfer when the customer demands one, instant KOT generation process, and track and optimize the table turnover time that will help you deliver stellar customer service.
Billing is one of the necessary prerequisites that must be taken care of by your restaurant management system. The billing system must be integrated so that the orders from the various channels get synced and the billing takes place from one central place. This will nullify the need to update the orders from multiple channels.
Such an automated billing system will help you keep the possibility of discrepancies and misappropriations at the bay. Since you will also receive reports of the total number of bills generated, and the number of discounts conferred, it will be easier for you to track the loopholes in the system and keep internal thefts in check.
2. Stock and Inventory
It is the raw materials that run a restaurant. Unless this aspect of the restaurant is properly maintained, there is a great potential that you will be unable to satisfy your customers as per your expectations. Imagine your kitchen running out of an essential ingredient at a busy hour of the day? Or, imagine a customer ordering a menu item that is not available in the stock, will it leave a good impression on your customers? Of course not! Hence, to avoid any such situations, which might be detrimental to the health of your restaurant, it is advised that you get a robust restaurant management system in place.
A restaurant management system will help you streamline your restaurant inventory in ways more than one.

Real-time Alerts – It will nullify the need for keeping a tab on each of your items at the inventory manually, to ensure that they are available. Your system must be empowered to send you real-time alerts whenever an item in the inventory reaches its reorder level. This will save your kitchen from running out of stock unexpectedly.
Raw Material Management – Get a restaurant POS that will allow you to maintain which items need to be used first depending on the expiry date of the products. Whenever an item reaches its expiry date, your system must send you a real-time alert this will save your restaurant staff from using items that are rendered unusable.
Stock Management – Keeping track of the restaurant inventory becomes all the more important when you are managing multiple outlets or running a large chain restaurant. This is especially so, because, generally in large chain restaurant setups, one establishes a base kitchen, where all the raw materials from the various vendors come to, and from the base kitchen, the raw materials are then distributed to the various outlets depending on the indents raise by them. This is a process that is impossible to manage manually; hence it becomes all the more important to have a stellar restaurant management system onboard. We have discussed the role of a restaurant management system in large chain restaurants in detail below. 
3. CRM
While attracting customers are essential for all restaurants, more important is their retention. Mostly all restaurants strive hard not only to increase their customer trial base but to create a band of loyal customers. And the latter is hardly possible if you fail to be in touch with them after they walk out of your restaurant. CRM reporting is one of the great advantages of a restaurant management system, hence arises the need for a restaurant management software that has a smart Customer Relationship Management (CRM) module.
Central CRM – It will help you manage a comprehensive CRM across all the outlets. So, the need for you to update the CRM for each outlet gets nullified.
Personalized Marketing – Once you have the customer details for all the customers, who visited one or any of your outlets you can very efficiently run marketing campaigns with the information garnered. You can run SMS and Email campaigns, by sending them wishes along with coupons and vouchers on their birthdays and anniversaries. One can also use the customer information to inform them about the new happenings, events or offers that you are planning to offer to your customers. This will be your first step toward customer retention. Once you are able to get them back at your restaurant again, you can then be sure that your attempt did reap the rewards.
Rewards Membership and Loyalty Programs – Rewards membership and loyalty programs are pretty commonplace in Singapore. You should choose a restaurant management system that is compatible with such rewards systems so that you are able to create custom discounts and offers based on customer behavior for maximum ROI.
4. Detailed Reports
Preparing reports manually is a task that involves the scope of a lot of manual mistakes. To avoid such situations, it is advisable that you automate your complete reporting and analytics. Your restaurant management system must be empowered enough to send you detailed reports of the sales, inventory, the indents raised, not only of one outlet but multiple outlets and even franchisee outlets.

Since you will be having the opening and the closing inventory you can easily calculate the closing inventory number with the total sales of one particular item to see whether it tallies or not. Such instances will help you assess if any misappropriations are happening at your restaurant or not. An online restaurant management system will give you all the reports in real-time even when you are not around. 

5. Managing Multiple Outlets

If you think that running a single outlet is difficult, then think about how difficult it is to run multiple outlets or franchisee chain outlets. This makes it imperative for you to have a stellar restaurant enterprise management system in place, that will help you have complete control over all your chain outlets. 
Central Kitchen Management – In a large chain setup, it becomes essential for you to have a central kitchen or a base kitchen. All the raw materials from all the vendors come in a base kitchen, where the items are semi-processed, and then, they are distributed to the various outlets depending on the indent raised by the respective outlets. An enterprise restaurant management system helps you in the circulation of the finished and semi-processed items with ease. 
Supply Chain Management – A restaurant management system will help you view the stock requirement of each outlet right at the central POS. You will also be able to view central purchase orders for each outlet and manage the circulation of the stock.

Central Recipe Management – Maintaining consistency across all the outlets becomes exceptionally important when you are running a large chain restaurant or franchise outlet. Every customer would expect the same quality and quantity of your food and service across all the outlets. This will be solved if you have a restaurant management system, where you can upload the recipes for all your dishes in detail. This should include the quantity of each ingredient that goes into making the dish, and this should include even the items required for presentation, along with the temperature required to prepare the dish. Your chefs across the outlets need to follow the recipes diligently, and you will be sure that consistency is maintained. The recipe

 Management feature automatically deducts the amount of Stock consumed based on each order.

Outlet Level Offers and Discounts – When you are running multiple outlets, you cannot possibly run the same offers or discounts everywhere. Oun outlet in a student locality might have happy hour strategies to attract the crowd who are on the lookout for cheap labor. You can however not apply the same strategy for our outlet in a high-end corporate locality.  A restaurant management system will help you manage all these different outlets' specific offers and discounts with ease, and will provide you with detailed reports as per the offers respectively.
Comprehensive Reporting – Few of your menu items can do wonders in a few outlets while they may not work in other outlets; this is something you will understand if you receive comprehensive reports from your restaurant management system. These reports will help you gauge what works best for the different outlets, and hence you can plan your future strategies accordingly.
6. Employee management
Employee management is essential whether you are running a single or chain outlets. Since it is understandable that it will not be possible for you to be present in your restaurant all the time, and it is not advisable to leave the operations of your restaurant on your manager. Here a restaurant management software will come to your rescue. It should enable you to assign roles and tasks. You as a restaurant owner should be empowered to select permissions to the reports that you would want to confer on the various staff.
Managing a restaurant is no cakewalk, and hence, you should be prepared for any unforeseen situation that might arise at any point in time. One of the best ways to run a restaurant business successfully is having a stellar restaurant management system onboard. Memorize the above-mentioned top six things you must look for in POS. If your POS has them already, congratulations, if not, then we suggest it's time for you to make that swift change.