Imagine a typical weekday at your restaurant. It is 4pm and the  busy lunch hours are about to end, your restaurant is half empty for the rest of the day, and  sales are way low. On the contrary, you have weekends and weekday dinners when you seldom have to turn away customers due to a lack of capacity. Such a different situation is most probably the reason why you're here. Or it could because your new outlet is not performing as well as the others. All your restaurant worries point to only one solution- revenue management. 
"In a much simpler sense, revenue management is nothing but selling the right seat to the right customer at the right price and for the right duration," says Sheryl E. Kimes, an Emeritus Professor of Operations Management at the Cornell University School of Hotel Administration.
In a competitive market like that of Singapore, restaurateurs are using all the tips and tricks to thrive in their business.
There are only some basic operations you need to take care of at your restaurant, and the rest will fall into place. Let's dig into the basics of revenue management. 
Mastering Revenue Management Strategy For Restaurants In Singapore 
As a restaurateur, you are mostly worried about the average food checks and frequency of people coming in. However, your ultimate motive is to figure out whether you should focus more – increasing your sales or decreasing costs. Revenue management at your restaurant is governed by the two broad aspects- decreasing costs and increasing sales. 
A Bit About the Singaporean F&B market: 
The restaurant industry of Singapore is a hard nut to crack, solely because of the high market entry cost. With the demand increasing, restaurateurs are facing stiff competition.There is little  room for newer brands without a strong marketing strategy. Also, due to domestic political pressure, Singapore is cutting down on immigration. 
The fundamentals of restaurant revenue management revolve around restaurants that have a higher demand than what they can accommodate. In cases of long queues, or for days when you have to turn your customers away, you need better revenue management. Now, let's break it down to the broader categories, increasing sales and decreasing costs. 
1. Increasing Sales:
Increasing your restaurant sales begins with bringing in the right technology partner you can depend on. Since all your restaurant operations are to be monitored by POS, it is recommended that you choose the most suitable one. Once you bring in the right solution, the following steps become a lot easier. 
Your strategy to increase sales at your restaurant should start with the thought of setting the right prices at your restaurant. If you don't set your menu prices correctly, you'd never be able to gain as many customers as you want to. Since customers in Singapore are becoming increasingly cautious, you should follow up with trends, take regular feedback, and analyze the market before deciding your menu prices. 
Let's read more about how you can strategize to increase sales at your restaurant. 
a. An Ideal POS Can Do Wonders For Your Restaurant
Ideally, a cloud-based POS takes care of a lot more than just billing. Considering the vast scope of what you can do with restaurant technology, you must invest in the most suitable one. Here are some features you can look at while deciding for it! 
Order Taking and Table management system 

Real-time reporting of your sales, staff activities and customer feedback

Easy inventory management (without much manual input) 

Enterprise management 

Anti-theft features 
b. Focus On Customer Satisfaction 
The one thing that can destroy both your restaurant revenue charts and your customers' mood is late service. According to industry standards, your customers should be addressed within one minute of them being seated. Once their orders are taken, they shouldn't have to wait too long before they get their food. The best way to achieve that is by enforcing your restaurant SOP's well.
Along with that, you must choose a technology partner that minimizes order placing time and optimizes the order preparation time in the kitchen. Ideally, your POS should be able to send a request directly to the kitchen as soon as it is placed.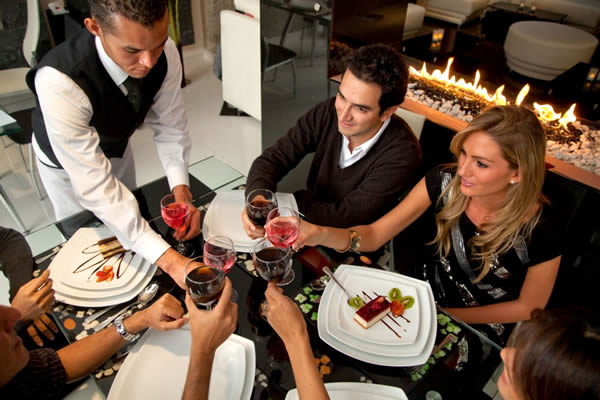 Another aspect of customer satisfaction that you absolutely shouldn't miss on is  feedback. Taking regular customer feedback helps you run your operations better, especially when you can take quick action on negative comments. Ensure that you have an efficient feedback system for your customers by using your restaurant technology. 
The third and final aspect of customer satisfaction is taking extra care of your loyal ones. Running loyalty programs and giving our personalized offers works well when you're trying to increase sales at your restaurant. 
c. More Variety In Your Menu? Try Menu Rotation! 
Singaporeans are becoming more conscious of what they are consuming, and even more of where they are spending. With  increasing curiosity come new trends. Analyze the customer trends and keep your menu updated accordingly.The recent healthy food trends are becoming highly popular with the people of Singapore. As a result, many restaurateurs are switching their menus regularly or keeping a rotating menu, according to the changing trends. 
d. Manage Your Tables Better! 
The next area of opportunity for increasing revenues is table management. Getting more customers at your peak hours is more important than the slow days. Incorporating the right restaurant POS helps you manage tables better, indicating to customers an appropriate wait time and taking their orders before even seating them.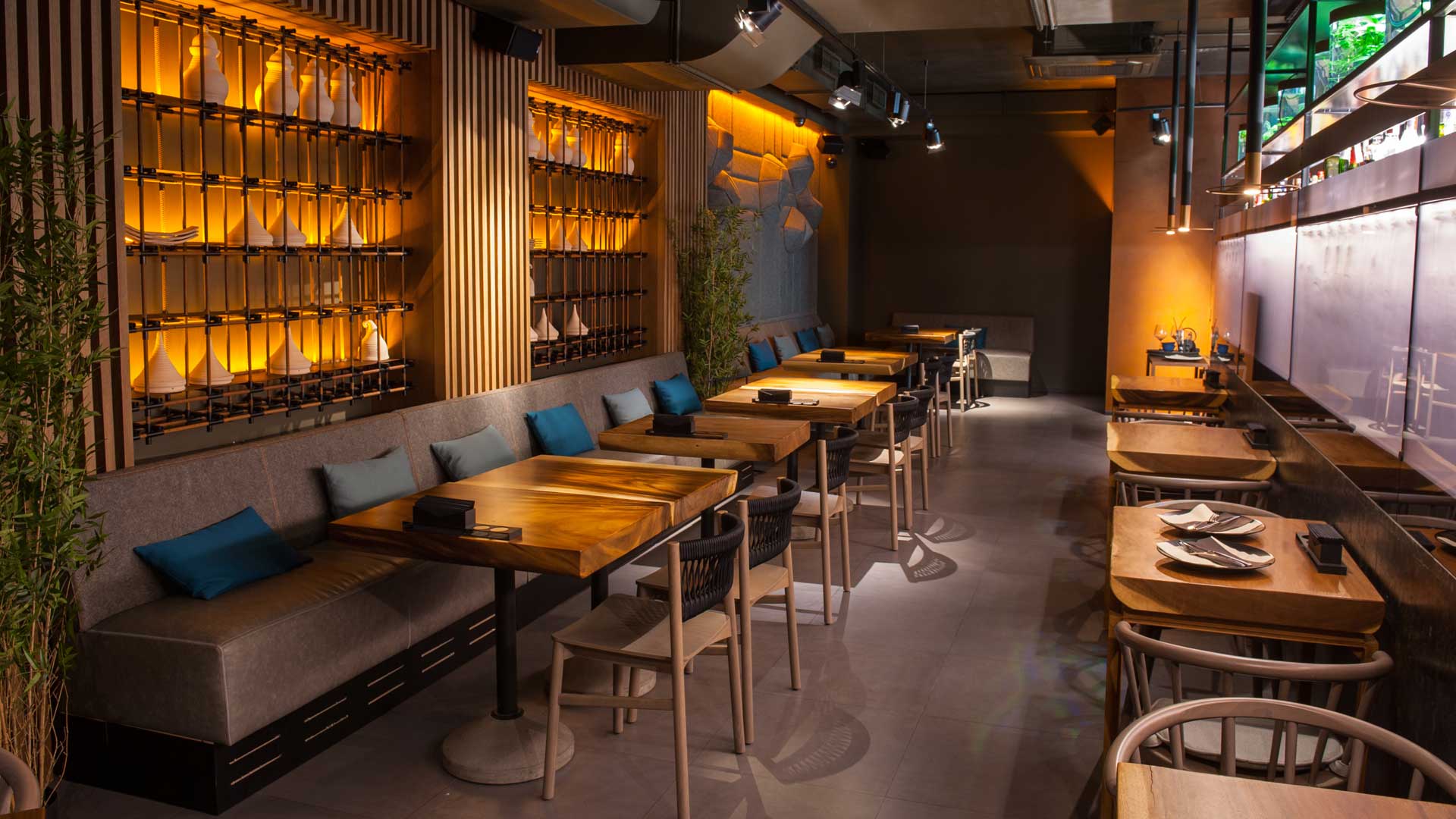 Along with these, here are some tips you can use to manage your tables better: 
Have a mix of table types instead of sticking to a particular style. Include tables for fours, twos, and larger ones for more families and other groups to accommodate more people at the same time. 
Use your restaurant POS to indicate an approximate time for each table. An ideal POS automatically sets the time that a table would take, depending on the members, the kind of meal they are on, and the time of the day. For instance, a six-member table starting with appetizers would take no less than 1.5 hours. 
Managing the customers waiting outside is also another aspect not many restaurants are very good at. Train your staff to take their orders beforehand, so they receive faster customer service once they are seated. 
2. Decreasing Costs:
Keeping a check on your restaurant inventory, and ensuring that there are minimal wastages in the kitchen helps to minimize food costs. Restaurant POS helps you by keeping a constant check of the incoming raw materials, the materials that are used, and the stock requirement for the next day. 
Another aspect of decreasing costs is related to your restaurant staff. Along with keeping a check on staff attendance, shifts, and the tables they wait, you must also understand that each one of your team is adding to your labor cost. Make sure that you only hire enough people at your restaurant to keep your operations efficiently running. Both overstaffing and understaffing are going to cost your restaurant money.
The Need For Integrated Data 
Managing your revenue includes looking over your cash inflows, sales made, the costs incurred, and day to day losses. The primary need here is an integrated platform that combines all your data. Without a unified platform, your data would be scattered, and it would be an absolute nightmare for you to analyze it collectively.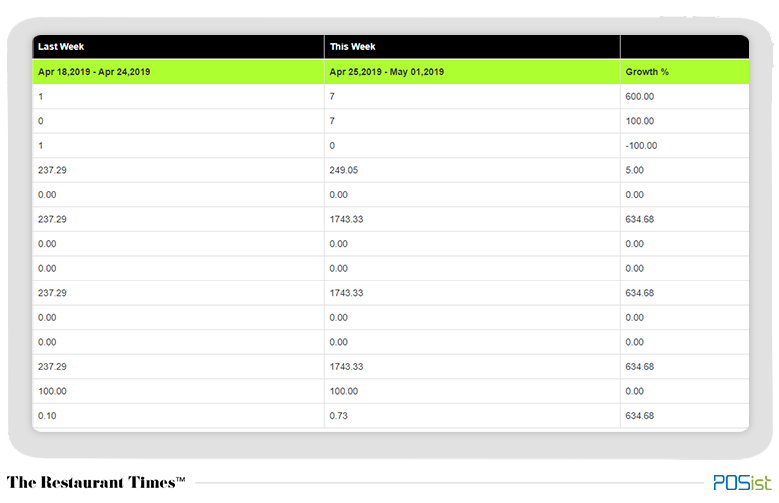 An ideal POS technology keeps all your revenue reports together and compiles a summarized analysis on a real-time basis. The most important advantage of such technology is that you get instant updates of your restaurant operations. Let's show you an example of one of the reports! 
Having a number of these reports on one platform helps you boost your business in no time. 
All in all, restaurant revenue management in Singapore has its constraints and limitations. Although the country is ranked at the top  of the Ease of Doing Business Index, changing government policies affect the F&B industry from time to time. When your restaurant data is integrated on one platform, it's easier for you to analyze your performance and take corrective steps.