Cloud Kitchens, also known as ghost kitchens, dark kitchens, virtual restaurants, and delivery-only restaurants, have proved to be the next big thing in the restaurant industry. According to an intricated report on the Restaurant Industry & Market Evolution, 52% of foodservice operators placed their bets on setting up a Cloud Kitchen or a delivery-only outlet of their brand. With restaurant delivery sales growing substantially over the years, the delivery-only model has allowed businesses to benefit from economies of scale. Minimal startup costs, highly profitable margins, and unlimited growth potential are some of the key points why foodservice operators are being attracted to this model. Like any other restaurant format, the cloud kitchen business also requires a proper strategy and in-depth research about the market and customers. In this article, we will uncover some essential tips and secrets to running a successful cloud kitchen business. 
How To Run A Successful Cloud Kitchen Business

 
Looking at the innumerable advantages of a delivery-only restaurant model, a wide variety of players – from established restaurant chains to hospitality firms, and aspiring food startups, to venture capitalists, are investing in the cloud kitchen model. However, to run a successful cloud kitchen restaurant, operators must have streamlined systems and procedures, in place. 
Manage Orders Centrally 
The entire cloud kitchen business depends heavily on receiving orders from the customers through online channels such as websites, apps, third party food aggregators, call center panels, and social media. Cloud kitchens often face a problem while managing orders manually.
Since your cloud kitchen would ideally be listed on most of these platforms, manually entering the order details into the POS can be a big task. Manual processes may further lead to delays in order fulfillment if you are running multiple brands from a single kitchen.
Therefore, it is best to invest in a centralized ordering system that keeps a steady track of orders from multiple sources and channels and maintains a record of orders received through each platform. This greatly helps in identifying which platform works best for your cloud kitchen brand. Based on this, you can implement different strategies and increase sales volume. 
Optimize The Food Delivery Operations
As the delivery business is all about volumes, implement efficient processes and better reporting workflows to maximize output. From the moment you receive an order to the preparation and packaging, make sure that the time taken to fulfill each order is optimum. Adhering to defined Standard Operating Procedures requires proper management and accuracy. Invest in automated tools that streamline the entire operations and ensure a speedy delivery.  
Third-party food aggregators ensure maximum outreach and visibility for cloud kitchen operators. Make sure to list your restaurant on all the major aggregator platforms such as Zomato, Swiggy, Foodpanda, etc. Build your restaurant's own online ordering system via a website or mobile app for maximizing the volume of orders. Invest in robust cloud kitchen systems that integrate different ordering channels in a single platform, making it easier for the management and kitchen staff to process the orders.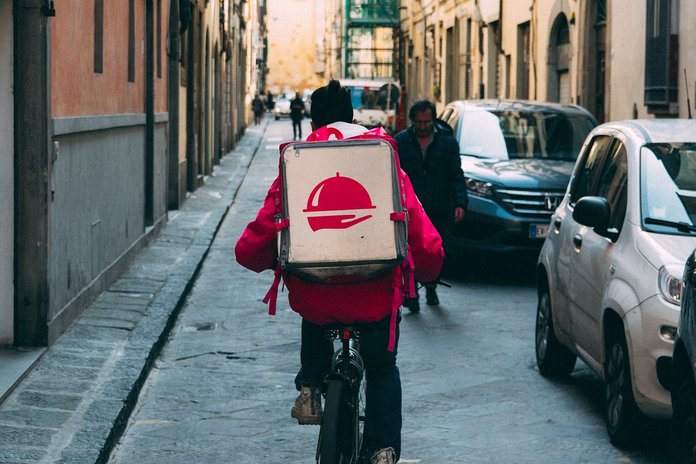 Follow Proper Staffing Practices
Even though running a cloud kitchen requires minimal staff, you must practice proper staffing practices that will enable your delivery-only restaurant to handle the food production volumes at any given level. Create a staffing plan and adjust your staff's schedule, depending on the sales trends. For example, you can assign delivery roles to specific staff members in case there is a shortage of in-house delivery staff.
Similarly, when the order volume increases, you can allocate more staff in the kitchen to assist in preparing orders and packaging. Considering the diversified roles of each employee, conduct proper training sessions, and provide adequate assistance, guidance, and support that will help retain your staff.
Implement A Standardized Delivery Procedure
For a delivery-only restaurant, both order preparation time, as well as delivery time, is critical. Delayed or inaccurate deliveries can ruin the experience of customers with your brand. Considering that cloud kitchen business leaves hardly any scope to interact with customers directly, orders should be fulfilled with utmost accuracy, and delivery operations must be highly organized. Assign designated responsibilities to the kitchen staff as well as delivery drivers. 
Your kitchen staff must be well-versed in the protocol of preparing orders within the stipulated time so that the orders are ready before the delivery executive arrives. Similarly, make sure that your in-house delivery fleet or outsourced delivery drivers are well-versed in the routes of delivery areas. Also, consider optimizing the route plans while taking employee scheduling into account. 
Put Automation In Place
Technology and automation play a crucial role in ensuring operational efficiency and fostering the growth of the ghost kitchen business. As the cloud kitchen business heavily relies on increasing the volume of orders and food production, automation tools are of a high business impact. Not only do they enable faster food production, but they also minimize manual effort.
Consider upgrading your kitchen with high-quality equipment that streamlines the food preparation tasks. Implement a Kitchen Display System (KDS) for swift order management and easy recipe guidance. A robust POS solution is one of the best automated tools for streamlining the entire cloud kitchen operations.  
Invest in cloud kitchen software that manages orders from multiple platforms, integrates with third-party services, KDS, etc. and supports features such as inventory management, CRM, reporting, centralized recipe management, etc.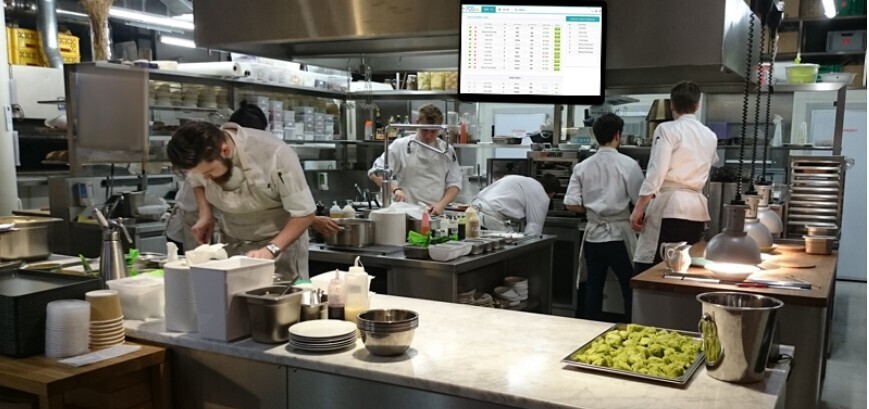 Provide Great Service
Providing a remarkable customer experience is not just limited to a dine-in facility. Your cloud kitchen can also deliver exceptional service by taking care of basic essentials while delivering orders. Invest heavily in packaging variations that not only maintain the temperature of food items but also communicate your brand's message.
Implement proper packaging procedures and seal the containers properly while delivering orders. Remember to equip your delivery executives with insulated food bags that maintain the temperature of hot and cold food items while controlling the moisture. It is also recommended to give due attention to minute customer order-related requests.
If your customer has added a note to prepare the dish with less salt or spices or requested extra tableware, condiments, add-ons, etc., make sure you address the special order requests of your customers. Taking these measures will create a positive impression of your brand on your customers' minds and elevate their entire food delivery experience. 
As more restaurants are now shifting towards delivery models and advanced technology evolving to meet the demand, the future of restaurant delivery seems brighter than ever. Utilize these effective measures to run a successful cloud kitchen business and turn your cloud kitchen business into a profitable venture!