Considering the ongoing changes in the restaurant industry, online food delivery has become the new normal. With customers preferring doorstep food delivery over dine-in facilities, cloud kitchens, also known as dark kitchens, ghost kitchens, virtual restaurants, and satellite restaurants, are gaining popularity in the F&B space. Going by the reports, the global cloud kitchen market size that was valued at USD 51.96 Billion in 2020, is estimated to grow at a robust CAGR of 12.4% from 2021 to 2027. Many restauranteurs are now expressing interest in shifting from a traditional dine-in facility to set up a delivery-only business. Owing to a multitude of benefits such as lower operating costs, low startup costs, reduced maintenance, and lower costs, cloud kitchens are today being considered the smartest way to run a restaurant business.
1.

What Is The Cloud Kitchen/Delivery-only Kitchen Business Model
A cloud kitchen is a delivery-only restaurant that has no physical space for dine-in. It relies entirely on online orders placed through online food aggregators or an online ordering-enabled website or mobile app.
The cloud kitchen format gives the restaurant the flexibility to launch more than one brand using the same kitchen infrastructure. Multi-brand cloud kitchens allow the restaurateur to utilize the same kitchen infrastructure and resources to operate multiple brands.
For example, a restaurateur who owns a delivery-only kitchen and delivers South Indian food can start offering Mexican food as well. But instead of adding Mexican to the menu of his current band, he can begin to operate a different brand that sells Mexican from the same delivery-only kitchen.
The reason restaurateurs prefer to start a new brand instead of introducing new items on the same menu is that customers prefer to order from a different restaurant if they think it specializes in that particular cuisine.
2. What Are The Benefits Of A Cloud Kitchen Or A Ghost Kitchen?
Cloud kitchens supersede traditional restaurants when it comes to focusing on food preparation while minimizing administrative and logistics costs. Some of the benefits are enumerated as follows:
i) Lower Investment Costs
A cloud kitchen dispenses away with the requirements of setting up a front – which means no heavy expenses on décor, dinnerware, signage, or location. Start-up costs are further reduced if you wish to lease a kitchen from virtual kitchen providers as there are no commitments for the construction, inspections, or zoning compliances. As a result, you can be up and running in a matter of weeks.
ii) Lower Overheads and Higher Profit Margins
Traditional restaurants usually struggle to remain profitable as they are saddled with high overhead expenses, such as labor costs of the service staff, steeply-priced utilities, and exorbitant property taxes- something that cloud kitchens don't need to deal with. Instead, these kitchens rely on limited on-demand labor with a chef or two, thereby improving profitability margins. Further savings in the form of scale advantages can be made if the kitchen serves multiple delivery-only brands that use similar ingredients.
iii) Menu Flexibility
A web/app-based ordering system in cloud kitchens allows for more flexibility when it comes to setting up a menu, and its pricing as a dish can easily be discarded based on customer feedback without incurring any printing menu costs. This also helps in reducing food wastage.
iv) Better Efficiency
Since cloud kitchens are involved in the customer journey from the get-go—from order placement to its fulfillment—they get access to a lot of customer data, which can be utilized to optimize processes, orders and delivery times as well as staff scheduling, thus improving efficiency. This becomes even more critical if you are running multiple brands from the same kitchen.
v) More Brand Exposure at Lower Marketing Spending
Since cloud kitchens advertise either through social media or from the delivery apps that they have tie-ups with, they can reach a wider audience while eliminating the need for narrow marketing channels.
3.

How To Run A Cloud Kitchen Restaurant
While the cloud kitchen business is a highly lucrative restaurant format, it takes a lot to succeed. Let us take a look into what it takes to run a cloud kitchen restaurant successfully.
i) Order Taking In A Cloud Kitchen/Delivery-only Restaurant 
Since the primary source of order-taking is online, a cloud kitchen POS is a must for Cloud Kitchens. There can be multiple sources of order-taking, such as various online food aggregators, ordering-enabled websites, and telephone.
Accepting and managing the orders becomes a hassle since each online food aggregator provides an individual tablet for order-taking. It is virtually impossible to keep up with different orders pouring in from various sites without a POS.
Another means of taking orders is through telephonic calls. For this, you need a Call-Center Panel that will route the orders to the right brand and outlet. When you have multiple brands operating at the same outlet, you need a robust POS system that can give you detailed insights into the number of orders received for each brand.
Here is a detailed guide on how to partner with online ordering platforms.
ii) Order Processing In A Cloud Kitchen
Orders collected in a cloud kitchen are processed like standard orders. The only difference lies in the fact that each order can belong to a different brand and so the unique taste of each one needs to be maintained. To solve this, you can have different chefs catering to various brands or different kitchen areas designated to the team of different brands under the same chef.
Investing in a POS with a Kitchen Display System will be helpful as it will display orders directly in the kitchen on a screen. As soon as the order is accepted, it lands on the Kitchen Display System in the kitchen, allowing your staff to view the order details. Once the order is prepared by the chef, he can mark it as 'done' on the Kitchen Display System and send it for packaging.
The packaging staff then packs the order and sends it to the Delivery Station. Each stage of order acceptance, preparation, packaging, and delivery is recorded by the POS. This would help you analyze and optimize the order preparation time. You can track any delays that happen at any given stage and take steps to reduce the lags.

iii) Staffing A Cloud Kitchen
A cloud kitchen because of the lack of a dine-in or takeaway facility does not require any wait staff, but it does require a highly skilled kitchen staff. Your food is the only thing that the customer is in contact with, so it has to be flawless. Thus, it is important to invest in skilled chefs who can decide the menu items and prepare them efficiently.
In a cloud kitchen, the same chef may prepare the food of different brands, or there may be different chefs designated for each brand. You can easily operate a cloud kitchen with 2 to 3 cooks and a few helpers. Apart from that, you will only need delivery boys, if you plan on having an in-house delivery system and kitchen helpers.
iv) Managing Suppliers
While finalizing suppliers for a cloud kitchen is not too different from a regular commercial restaurant kitchen, you must still look for a combination that is the best for you. If your brands have the same base ingredient but some different ingredients, you can order the base ingredient from the same supplier and the various ingredients from different suppliers.
If your supplier has a diverse variety of ingredients, you can order all your brands from the same supplier. Just like in the case of a restaurant supplier, you need to ensure that the supplier for your cloud kitchen is only as punctual and particular with the orders.
While finalizing the supplier, also ensure that you can dictate your terms well. As a cloud kitchen, you might be tempted to order from different suppliers even when it is not needed to keep accounting simple, but remember that if you end up ordering small units from different brands, it will cost you more. Not just that, but you will end up being a small customer for the supplier, which means that you will never be able to leverage your terms.
We would say that before finalizing your supplier, you should make a list of all the ingredients you would need across brands and try to order as many as possible from the same supplier. It will make it easier to keep track of inventory, you will be able to hold a single person accountable, in case of changes it would be far easier to coordinate, and you will save money.
v) Managing Inventory For Delivery Kitchens
Managing the inventory in a cloud kitchen is thought to be the most complicated task of running a cloud kitchen. That is not entirely true. Yes, having multiple brands under the same roof can make managing inventory a little tedious, but by developing a system of checks and numbers, you can handle it without much problem. A smart POS system allows you to manage the stock and inventory requirements of multiple brands with ease. You will be able to view and manage the daily stock consumption and requirements of each brand from a single dashboard.
Based on the requirements, you can raise Purchase Orders for the stock items for each brand and manage the purchase with ease.
4. How To Market A Cloud Kitchen Restaurant
Since Cloud Kitchens have no such physical outlet, the marketing needs of a cloud kitchen are very different from those of a regular restaurant. Since there is no outlet where the customers can just walk in, a cloud kitchen permanently loses out visibility. To compensate for this, a powerful marketing and branding strategy is required. Here are some things that you can do to market your cloud kitchen.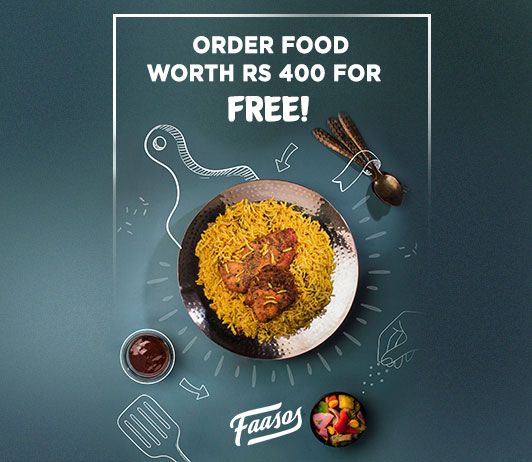 i) Have An Online Presence
Given that the Cloud Kitchen model negates any physical presence, you must build an online presence for yourself. This will give your restaurants a virtual address and enable customers to find you with ease. Having a website and different social media pages will not be enough. You will have to update them regularly and make them as interactive as possible, as that is the only medium through which your customers can reach out to you. Listen to them there, talk, participate in comments, and address any negative feedback there and then. Your followers are your most loyal customers, remember that.
ii) Third-Party Integrations
Most people today order using online apps like Zomato, Swiggy, and Foodpanda. Your integration with them is a must. Being on these platforms will get you more orders for home delivery, and because they have their delivery mechanism, the cost of delivery will not be out of your pocket. Apart from that, being on these platforms will also make you discoverable to your potential customers.
Most people who order through these apps do not know whether they are ordering food from a restaurant, a delivery-only kitchen, a ghost kitchen, or a cloud kitchen. What they do know is that if the food looks good, they can try a new place, so get yourself integrated with all the delivery platforms out there to enjoy large-scale discoverability.
Here is how you can promote your cloud kitchen on online food aggregators.
iii) Tie-ups With Complimentary Restaurants
To build your brand presence and to make people try your food, you could get into tie-ups with other restaurants that are not your direct competitors. This can be extended to online orders as well. Not just other restaurants, you can run such promotions within the brands in your own cloud kitchen. If you run a Mexican restaurant in a Cloud Kitchen format and are introducing a dessert bar under a different brand name, you could have the same scheme tied up to your own Mexican brand.
iv) SMS And Email Marketing
SMS and Email Marketing though not that new, are still as valid when it comes to marketing a Cloud Kitchen. In fact, sending your regular customers messages with exclusive offers and emails with your new menu items or contests that you are planning to run will keep you fresh in their minds.
As a Cloud Kitchen, your more modern menu innovations may just get missed because people order from cloud kitchens with a specific dish in mind. SMS updates regarding new dishes that you have added to the menu, schemes that you are running for these dishes, or codes to get complimentary recipes with the next order will keep your customers updated, and orders will keep pouring in.
To get more out of SMS marketing, use these Restaurant SMS Marketing tips to double your business.
v) Distributing Flyers And Pamphlets
Just because Cloud Kitchens are online, it does not mean that offline marketing is not an option for Cloud Kitchens. Remember, a considerable amount of orders come to a cloud kitchen through regular calls. To promote this channel of ordering and creating an identity among people who do not belong to the internet generation, flyer and pamphlet marketing is the way to go.
You can distribute flyers that double up as your menu and leave your website link and phone number on it. Families mostly preserve these flyers and use them when they are ordering next. To know how you can use brochures and pamphlet marketing to your advantage, read how brochures and pamphlets marketing can boost your restaurant's sales.
With the pace at which the restaurant industry is growing, cloud kitchens are the next new thing. Not only do they bring the dream of serving good food close but also make it accessible by eliminating the challenges of high rentals and investments.
We hope this comprehensive guide to cloud kitchen operations has been useful and will help you open your cloud or delivery kitchen restaurant.