Cloud kitchens – also known as dark kitchens, virtual kitchens, ghost kitchens, and delivery-only restaurants, have proved to be a significant disruptor in the restaurant industry. According to an intricated report on the Restaurant Industry & Market Evolution, 52% of foodservice operators placed their bets on setting up a Cloud Kitchen or a delivery-only outlet of their brand. As food choices today have become more diverse, many standalone dark kitchen brands have evolved to embrace the concept of multi-brand cloud kitchens. This model caters to evolving customer trends with innovative menus, capturing a broad market, and increasing order frequency in the process. In this article, we will guide you on how to start a multi-brand dark kitchen. 
What Is A Multi-Brand Dark Kitchen
One of the most significant advantages of starting a multi-brand cloud kitchen is that it makes it possible for a single parent company to offer several different cuisines from the same premises. As there is no front-of-house at all, multi-brand cloud kitchens have evolved to cater to numerous audiences, each functioning under a separate brand.
For example, one cloud kitchen company can operate three brands, each specializing in Indian, Italian, and Chinese cuisines, respectively, from a single unit. To customers, however, it may seem that these are independent brands with independent operations serving distinct cuisines. As it is a delivery-only format, low start-up and marketing costs are often termed as the biggest game-changer. 
Faasos, an Indian food-on-demand venture that was set up in 2011, has made impressive in-roads into the F&B market. Now known as Rebel Foods, the company owns famous food brands that include Behrouz Biryani, Oven Story Pizza, Mandarin Oak, all of which operate under a single kitchen infrastructure today.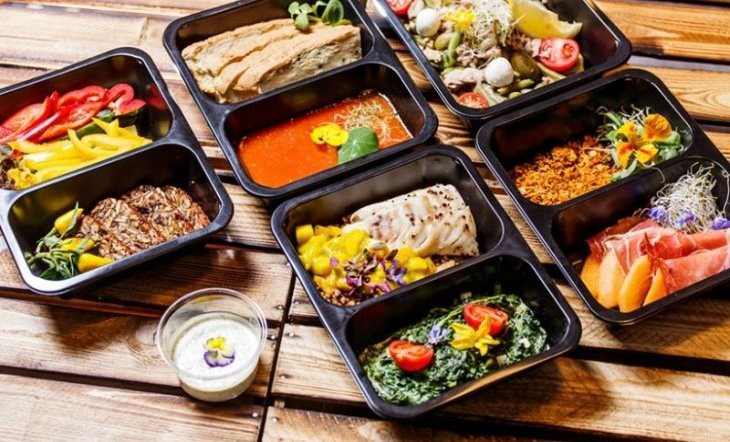 According to Raghav Joshi, CEO, India Business at Rebel Foods, the brand migrated to the cloud kitchen model after realizing that instead of visiting the outlets, more and more consumers have been placing home delivery orders via phone or website. Instead of spending on infrastructure rentals, operating on a kitchen-only basis made more sense. Soon, Rebel Foods introduced the concept of a multi-brand kitchen that caters to multiple customer tastes while operating from the same kitchen. 
In a multi-brand dark kitchen set-up, multiple brands utilize the same resources, keeping operational costs down. A single entity owns and manages the entire operational cycle of all the brands, including overheads such as rent, electricity, staff salaries, etc. As the kitchen space is shared amongst the brands, the equipment and personnel are shared as well. Orders are received through third-party aggregators or directly through separate apps/websites for each brand. 
How To Start A Multi-Brand Dark Kitchen
Multi-brand dark kitchens are prospering because of their ability to improvise and innovate. If an existing standalone cloud kitchen brand wants to expand its business and launch a new brand, there are hardly any significant additions to be made except a new brand name and the relevant menu items that are required to start a multi-brand dark kitchen. 
1. Staff
One of the most significant advantages of opening a multi-brand dark kitchen is that there are no additional expenses for hiring separate kitchen staff. The same team of chefs preparing dishes for the existing brand can easily make food items for different brands. One can easily begin operations with a small team who'd be focused on preparing and delivering the food and hire more staff as the order volumes increase.
2. Equipment
Refrigerators, ovens, cutting counters, chimneys, are some of the common types of equipment you need while setting up a cloud kitchen business. One can utilize the same types of equipment while opening a new brand depending on the cuisines you are providing.
For example, convection ovens can be used for baking, roasting, toasting, and much more, making them tremendously versatile restaurant equipment. Food storage containers can work as perfect multipurpose tools for different brands. You can utilize them to store prepared ingredients, mix sauces, or hold dry items. Similarly, blenders can be used for making beverages, pulsing vegetables, making purees, or combining sauces and dips.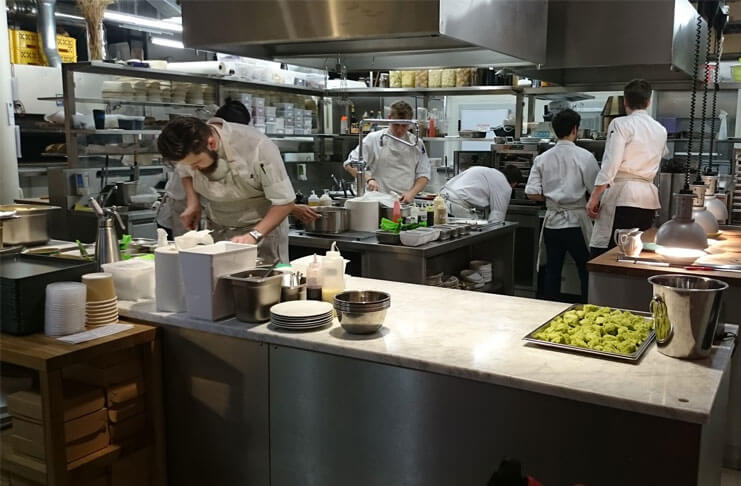 3. Menu
Not being limited to a physical location means that cloud kitchen brands can create, update, or change the menu to suit the various business needs without impacting customer satisfaction. To launch multiple brands from a single kitchen, operators must emphasize on listing down the menu items based on chef's recommendations and customer trends, decide the price points, design the menu and communicate it to the customers.
The menu can also be adapted to suit the demand and projected profit margins, which optimizes the model over time. Ensure that you accumulate the inventory required for different menus and maximize the kitchen efficiency by implementing robust POS software to prioritize the speed of preparation and the process of handing deliveries of multiple brands.
4. Packaging
When launching a new brand, remember that the reputation of your delivery-only business relies greatly on good packaging that not only delivers food in perfect condition but also communicates your brand messaging. Test out different types of packaging and invest in containers that are more reliable and unique to promote your brand well. Packaging costs may add to your costs when opening a new brand and especially when there is a high volume of orders to be produced, but getting it right is the only way to generate repeat orders from customers. 
5. Order Management
With the advent of multi-brand cloud kitchens, restaurant POS software has also evolved to integrate orders of several brands from multiple channels such as delivery apps, website/mobile app, social media seamlessly into one platform.
The inventory module maintains a steady record of separate inventory requirements of each brand, tracks the daily stock consumption, and enables better order management by reducing wastage and keeping your food costs in check. Invest in a good cloud kitchen management software to allow easier production of multiple orders and delivery coordination to increase the per meal unit economics. 
6. Marketing
Online food aggregator marketplaces are ideal for promoting multi-brand dark kitchens. Marketing on aggregator-based platforms is data-centric. Each brand can create its own unique identity on these platforms and gain valuable customer insights by tracking visitor activity. As they are popular with the target audience of cloud kitchens, listing your new brand on these platforms becomes critical.
Even though the aggregators charge a higher percentage of per order revenue, brands benefit from higher visibility on the platform. While the high fees may eat into your margins, it would be recommended to promote your business on these aggregators to attract the customers initially. Promote your brand on social media, consider running paid ads on search engines and social media platforms, and roll out special offers to generate more online orders, capturing the attention of customers. 
Cloud kitchens have an inbuilt ability to optimize their processes, ordering mechanisms, and staff scheduling based on changing customer preferences. However, the key to success in a multi-brand dark kitchen model is focusing on the bottom of the consumer pyramid to offer better quality and a plethora of food choices at affordable price points. Take into account these effective measures to launch multiple brands from a single place and create immense potential for growth!