With communities working to limit the spread of COVID-19 and adapting to changing lifestyles, restaurants are also evolving their business models and following new guidelines in a quest to retain their relationships with consumers. Restaurant food delivery or online food ordering, which was earlier thought of as a convenience, has now become an absolute necessity. Restaurant operators are finding that food delivery services are in greater demand than ever and are actively shifting to an online delivery model. However, there might come a time when there is a shortage of food delivery staff or your delivery-only restaurant business observes a massive surge in orders. This article covers some significant takeaways that will help you to overcome such a situation and serve your customers on time. 
How To Do Timely Food Delivery And Serve Your Customers Well 
While online food delivery during the present scenario serves to ensure your restaurant's bottom line, it also makes the services you offer more accessible. By continuing to deliver food efficiently during this time of increased demand, your restaurant business will be better positioned to build a healthy relationship with customers and other stakeholders. If you are facing a shortage of food delivery staff or are unable to fulfill orders, here are some insights on how to keep your food delivery business up and running. 
Tie-up With Third-Party Food Aggregators
Marriot International's new business vertical "Marriott on Wheels" is a first-of-its-kind delivery service initiative in collaboration with the online food aggregator platform, Swiggy. Marriot's association with Swiggy aims to deliver curated meals, including the hotel chain's signature dishes, assuring deliveries in a safe and hygienic environment. Considering that the food delivery business continues to be profitable even during the coronavirus lockdown, India's largest travel aggregator, MakeMyTrip, too, has jumped into the food delivery segment in partnership with luxury and premium hotel chains. 
With new competitors entering the food sector, restaurants are in an immediate need to expand their delivery fleets. For restaurants facing a shortage of delivery staff, partnering with delivery aggregators and other third-party providers is one of the best and safest ways to reach more consumers and expand their customer base.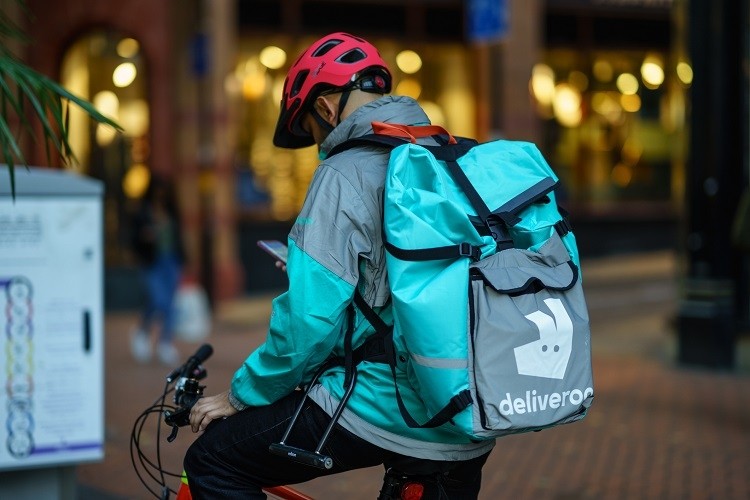 Aggregator-based platforms like Zomato and Swiggy, have recently introduced contactless delivery, a safe alternative that assures hygiene. This is also being considered as a promising post-Covid option for restaurants to stay open and avoid wholesale layoffs. Using third-party platforms yields significantly lower margins, as aggregators typically take 25-30 % of each transaction's value. However, aggregator-based networks reduce the cost of delivery for foodservice businesses considerably.
Optimize The Routes
During such hard times, optimizing the delivery routes is key to maximizing the number of deliveries. To meet the increased demand for food deliveries, optimizing the delivery routes and schedules will allow your restaurant to process orders smoothly, and avoid unnecessary delays.
Consider proper route plans while taking parameters such as employee scheduling into account. This will give you the flexibility to instantly modify your delivery routes if one of the delivery executives is absent. You can also use dynamic route optimization software that will enhance route planning and help quickly re-route the drivers based on last-minute changes such as sickness or a sudden change of delivery window. 
Reconsider The Menu
There is a high probability that most restaurants would be operating with reduced staff until the coronavirus crisis ends. Keeping in mind the needs of an already-strained workforce, you must optimize your restaurant operations by simplifying your menu.  
Include highly profitable yet simple, delivery-friendly items that not only lower inventory costs but are also easy to prepare. While preparing the dishes, utilize the raw materials and ingredients properly to curb food waste and control wastage. You can offer value-based meals, add promotions, or offer combo-based meals. If your restaurant has a newly established online ordering system, a short, consolidated menu will also make it easier for you to manage orders and fulfill deliveries swiftly. 
The food delivery segment has grown by leaps and bounds over the years and will continue to prosper even during difficult times. Implementing these effective food delivery measures will leave a lasting impression on your customers and position your business for ongoing success even after the situation ends. Plan your delivery schedules well when there is a shortage of delivery staff, and take these necessary steps to always reach your customers on time!