Looking at the current scenario where restaurants are switching to online ordering services, cloud kitchens, or delivery-only restaurants are being considered a smarter way of running the restaurant business. Statistics say that the global Cloud Kitchen market is expected to grow at a CAGR of 17.2% and reach USD 2.63 Billion by 2026. As the entire cloud kitchen business is based on online ordering and delivery systems, it is essential that you partner with the right technology provider to streamline the whole process. A wise choice is investing in a cloud kitchen POS solution that integrates and manages orders from multiple platforms and makes it easier for operators to run their business seamlessly.
Why Investing In A Cloud POS System Is A Wise Choice For Cloud Kitchens
Cloud kitchens thrive on online orders from multiple food aggregators and their own online ordering services as well. Apart from ensuring speedy delivery, a POS facilitates detailed analysis of inventory, customer data, and the highest source of revenue. Let us take a look at why having a cloud kitchen POS becomes a necessity for delivery-only kitchens.
1. Manages Order Centrally
Cloud kitchens receive orders from multiple platforms. Without an integrated software that manages orders centrally, there are high chances of missing out on orders while handling orders manually. However, an integrated POS compiles customer orders, along with important details such as location, preferred dishes, etc. which is pushed to the kitchen nearest to the customer's location. This optimizes the order processing time, and the order is delivered swiftly.
2. Analyzes Sales Performance
With a robust POS system, cloud kitchen operators can view detailed sales reports and analyze the performance of each brand across channels. The POS system calculates the total order count and also monitors the canceled orders. 
At times when discounts are applicable to orders received via Zomato, Uber Eats, Swiggy, etc., the recorded transactions also include the total discounts. Analysis of this data not only helps in determining the top source orders originate from but also provides a fair understanding of total sales and profits.
These systems are also useful in maintaining a reliable database of customers. With each sale, the customer's data is also recorded. With this information, the kitchen owners and operators can understand their purchasing habits and convert occasional visitors into regular customers.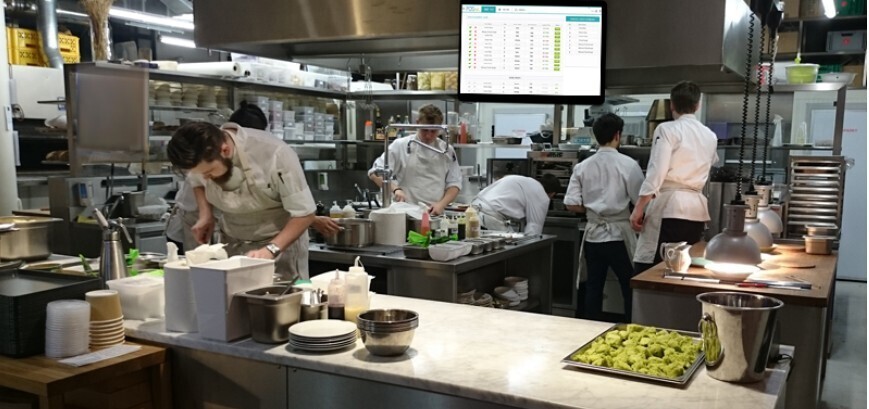 3. Manages Orders From Multiple Brands
With a cloud kitchen business model, it is easy to incorporate more brands from the same kitchen or manage multiple brands under one roof. Similarly, a robust POS system allows operators to create multiple brand views on a central panel. A single interface or a central dashboard manages multiple incoming orders from different brands. One can readily track the order status. All the orders are pushed directly to the integrated KDS and provide a complete order overview to the kitchen staff.
4. Accepts Telephonic Orders On A Central Panel
The call center panel is an integral feature of the cloud POS system. The orders that are placed online via the aggregator's call center are entered and accepted on a central hub. As soon as the order and customer details are added, the Call-Center panel will route the orders to the right brand and outlet. The panel can also upsell and suggest add-on combos based on customers' order history or bestsellers from a defined menu. 
5. Generates Detailed Reports 
With integrated restaurant management software, the cloud kitchen executives can track the status of real-time orders and monitor other important information such as total delivery time, order preparation time, real-time location, etc. A restaurant POS also allows restaurateurs to analyze all the important order details such as total discounts offered, frequency of a particular dish ordered by the customer, channels generating the most revenue, etc. This data eventually helps in optimizing the delivery time and allows operators to keep a close check on all kitchen operations from one place.
6. Tracks The Stock Requirement Of Each Brand
For multi-brand kitchens, POS restaurant management software automates the entire inventory management process generating detailed consumption statistics for each brand. One can easily track the raw material consumption of each brand.
The comprehensive recipe management feature of the POS system displays standardized preparation instructions. For example, the right amount of raw materials that the kitchen staff should follow while preparing the dishes. This ensures that consistent standards are followed. Based on the brand-specific orders received, the POS system also keeps a regular check on the portions of each dish. It automatically deducts the stock required for preparing the dishes and hence optimizes the overall food costs.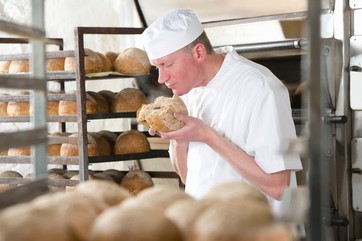 7. Instantly Assigns Orders To The Delivery Partner
Once a customer order is punched into the POS system, it is assigned to the respective delivery partner automatically. The optimization ensures that the time taken for preparing the food is aligned according to the delivery executive's expected arrival time for the pick-up. Providing a high precision order management system will allow you to accept more online orders from multiple ordering platforms, which in turn, will generate more revenue and bring in more customers.
As the cloud kitchen model is going to be the next big thing, don't forget to invest in an integrated restaurant management software that streamlines your entire cloud kitchen operations and takes your business to new heights. To know more about how to facilitate cloud kitchen operations with a robust POS system, contact us!