The delivery revolution in the restaurant industry today has given rise to new businesses capitalizing on this trend. The most promising one being the ghost kitchen (also popularly called cloud kitchen), an innovative delivery-only model that optimizes and expands delivery service at a minimal cost. Ghost kitchens do not have a storefront, but they have the ability to produce maximum output out of minimum resources. The straightforward yet revolutionary ghost kitchen model has immense economic benefits and tremendous expansion opportunities. In this blog post, we will provide some little known tips and tricks that will be of great help in your long-term ghost kitchen expansion plans.
How To Expand Your Ghost Kitchen Business
The ghost kitchen scene has become one of the fastest-growing segments in the F&B industry today. According to recent reports, the global cloud kitchen market is expected to reach USD 2.63 Billion by 2026, at a CAGR of 17.2%. From back-end infrastructure, warehousing, and delivery logistics, to branding and marketing, expanding the ghost kitchen business ensures quick growth with profitability. Here are some resourceful strategies you must follow to grow your ghost kitchen business successfully.
Understand The Market And Customers
The key focus for any ghost kitchen brand should be to conduct in-depth research on each market, identify and understand the consumer base entirely, and deliver a superior customer experience. To increase market share, your expansion strategy should ideally aim to first establish the business in specific key markets. If you are planning to widen your geography of operations, try testing out your brand in different locations.
Monitor what works best with different types of consumers and then decide on setting up brands that have proven successful. This will help in scaling your business fast and developing a loyal customer base in a capital-efficient manner. You can utilize the same micro intensive approach to take your business to a global scale.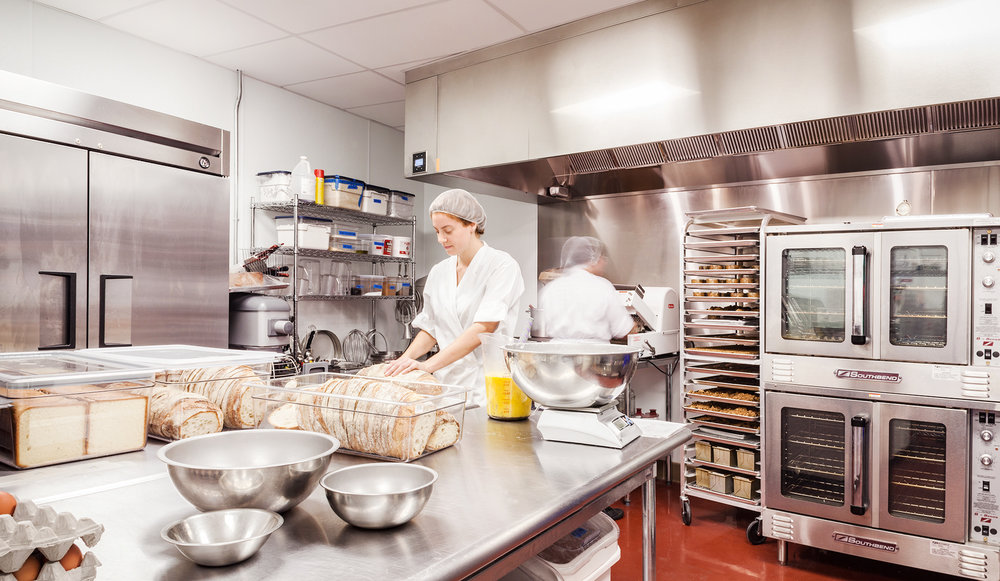 Enhance The Delivery Network
The reach of many food aggregator platforms has flourished over the last few years. These platforms have opened up new horizons for the food delivery startups who cannot afford to establish their own delivery system. For a food delivery-only business, a partnership with third-party food delivery aggregators is always beneficial.
Creating a delivery network requires significant investment and entails high maintenance costs. Delivery platforms such as Zomato, Swiggy, Doordash, Grubhub, etc. make it easy for virtual restaurants to deliver food to their customers by providing logistics support.
As there is no requirement of maintaining the vehicles, finding the right delivery- executives or conducting training sessions, operators can instead shift their focus on making their food delivery service better. It is also advisable to establish your own delivery fleet in the longer run. In the initial stages, however, partnering with aggregator based platforms is always a wise decision. 
Harness The Power Of Technology
Technology and automation are inherent to any delivery-restaurant business, without which the brand cannot grow profitably. It helps them to be efficient in running operations, which in turn helps deliver the best experience to customers. As it is impossible to oversee all the restaurant operations manually, it is recommended to invest in cloud kitchen software that will help manage and monitor operations effectively.
Right from managing the delivery network, to keeping a steady track of inventory needs, managing the menu, and standardizing recipe consistency, the software is capable of handling the entire range of operations. Robust central control helps establish an integrated platform between customers, delivery units, kitchen, and vendors. It helps in the seamless exchange of information, automates routine workflows, and allows dark kitchen operators to make better, informed decisions.
Reap The Benefits Of Multi-Brand Cloud Kitchen Model
India's largest multi-brand cloud kitchen brand, Faasos(now known as Rebel Foods) runs, multiple brands from a single kitchen. Rebel Foods began its operations with a single brand, Faasos, under which it sells wraps. However, they later expanded into different brands such as Behrouz Biryani for biryani, Oven Story for pizzas, Firangi Bake for dessert, etc.
In the earlier days, Faasos offered biryanis with its wraps under the same brand but later noticed that consumers would order only biryanis and not wraps. Soon enough, Rebel Foods launched Behrouz Biryani which operated from the same kitchen, but under a separate brand.

This expansion strategy resulted in substantial revenues and brought them huge success. According to the company, expanding the business by clubbing different brands in a single cloud kitchen, led to revenue growth of 400% while they increased the number of kitchens by only 30%.
The multi-brand dark kitchen model has many distinct advantages. One of the most significant advantages is that you can launch an entirely new brand and expand the delivery range from a single kitchen. When a cloud kitchen brand runs multiple brands from the same kitchen, it shares the same infrastructure, while also saving on rental costs. Each brand caters to a different cuisine yet shares the same equipment, support, and even staff. Given the shared resources, each brand can scale significantly faster and foster the overall growth of the business. 
Ghost kitchen expansion requires careful strategy and execution. Thus, it is necessary to analyze how your expansion plan should be approached. Make sure to implement these tips and expand your cloud kitchen restaurant business successfully!