In a delivery-only restaurant business, the food you serve remains one of the main parameters to differentiate your brand from the rest. However, the packaging of food is important as it captures the attention of customers and creates a desirable brand perception. However, the primary purpose of packaging is to protect the food from contamination, maintain the right food temperatures, and prevent it from spilling.  When done right, packaging helps you uphold the standard of quality you want to be known for and uplifts the overall experience of customers. In this article, we will discuss how you can deliver an exclusive experience to your customers with the right food delivery packaging. 
How To Deliver A Great Experience With The Right Packaging
The restaurant industry is witnessing a spike in demand for takeaway and delivery services. With the recent coronavirus outbreak, this trend is expected to continue over a long period of time. Third-party delivery services and online ordering aggregators have helped restaurant brands significantly in terms of order management. However, food packaging is one area that still has plenty of room for improvisation and enhancement.
For customers, doorstep food delivery has become both a necessity and convenience. Not only is it important for the food packaging to be cost-effective and functional, but the food presentation must also align with customer expectations and provide them with a satisfying experience.
Mentioned below are some essential takeaways to deliver a stellar customer experience with appropriate packaging. 
Use Proper Delivery Food Packaging
One of the primary purposes of packaging while delivering food is to keep the dishes intact by maintaining the proper temperature. This can be achieved by investing in good food delivery packaging material. Opt for tamper-proof packaging material to keep the dishes intact. Use tight-fitting lids to avoid the drinks from spilling. If you have your own delivery fleet, provide them with insulated hot and cold bags that will further help in maintaining the appropriate temperature of your food containers.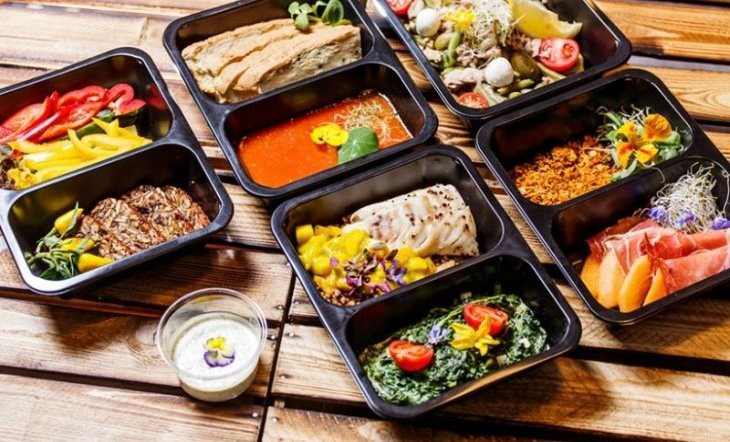 Make It Convenient
The changing lifestyle of customers has also had a more significant impact on the restaurant food delivery business. As customers demand convenience, delivery services have come up with the concept of grab-and-go meals, which are gaining immense popularity.
Evolve your delivery packaging design keeping the comfort of your customers in mind.  Modern food packaging is designed for portability, re-sealability, multifunctional usability, etc. that not only preserves the food content but also provides convenience and flexibility to customers. 
Work On The Packaging Presentation
Restaurant brands are emphasizing innovative food packaging designs and package graphics. This is aimed at captivating the attention of customers and reinforcing a positive brand image. The outer appearance of your food packaging also represents your brand's personality. That is why, carefully choose the colors, highlight the logo, use memorable captions, including calls-to-action asking your customers to share their meal experience on website/ social media. This will help in differentiating your brand while creating a personalized experience. 
Prioritize Sustainability
With growing concern about the environment and the use of recyclable material, food packaging has become greener.
According to

a report by the National Restaurant Association

, 72% percent of restaurant operators buy food delivery packaging supplies made from recyclable materials.
The push for eco-friendly packaging solutions has driven some of the largest restaurant brands to eliminate the utilization of single-use plastics and switch to biodegradable, recyclable, or reusable packaging. 
Consider upgrading to durable, high-quality food delivery packaging. Bioplastic, which is made from renewable biomass, can be a great option for packing food items that are either dry or greasy. Sustainable food packaging is a wonderful way to enhance your customer's experience and communicate your concern about the environment.
Food packaging has become an excellent medium for delivery-only restaurant operators to exert a better influence on the customer's doorstep food delivery experience. The right packaging can make the delivery service more convenient for your customers. Choose the right packaging materials and make wise design choices that will enhance your customers' experience and boost your brand's recall value. Follow these practices for food delivery packaging to ensure that the food you serve looks as good as it tastes.