The food industry in Singapore is expanding rapidly. According to a report, Singapore's F&B market is worth $8.3bn and is expected to grow by a 2.1% CAGR up to 2023. As restaurant businesses are evolving rapidly, there is a need for better synchronization of the supply chain operations. From inventory procurement to logistics and demand forecasting, concrete management of the restaurant's supply chain operations leads to the fulfillment of customer demands and better profitability. In the long term success of any restaurant, an effective supply chain management is extremely critical. However, it is a complex process that cannot be managed without an integrated system, for it may lead to losses at several levels. This is where restaurant POS technology can be of great help to the restaurateurs. 
Streamline Restaurant Supply Chain Operations With Technology
Some of the most successful restaurants have been able to solve operational challenges at an enterprise level with the help of efficient technology. Not only has technology provided better visibility of the entire supply chain operations, but it has also connected the entire process on a single platform. In a growing market like Singapore, robust restaurant software would be the backbone of a restaurant that effectively streamlines the whole backend operations and prospers the business. 
Below we discuss how an integrated POS software is truly an integrated supply chain solution for your restaurant. 
1. Automates Forecasting 
The first critical step in the supply chain cycle, forecasting or demand sensing, gives a deep understanding of the restaurant's performance. Based on the past sales trends, customer preferences, and demands, it helps the restaurant operators in making informed decisions on adopting future strategies and initiatives that will be profitable for the restaurant's success in the long run. 
The forecasting module in POS systems is capable of projecting the future sales volume along with generating menu and inventory forecasts. It identifies the consumption patterns on the customer level and provides a proper estimation of the upcoming raw materials requirements.  
In the case of a restaurant chain operating multiple outlets, it estimates accurate inventory requirements for each outlet on the basis of each outlet's item-wise sale and remaining in-hand physical Stock in the kitchen. An automated forecasting module would give a holistic view to the restaurant operators to create customized offers on the menu or outlet according to customer demands.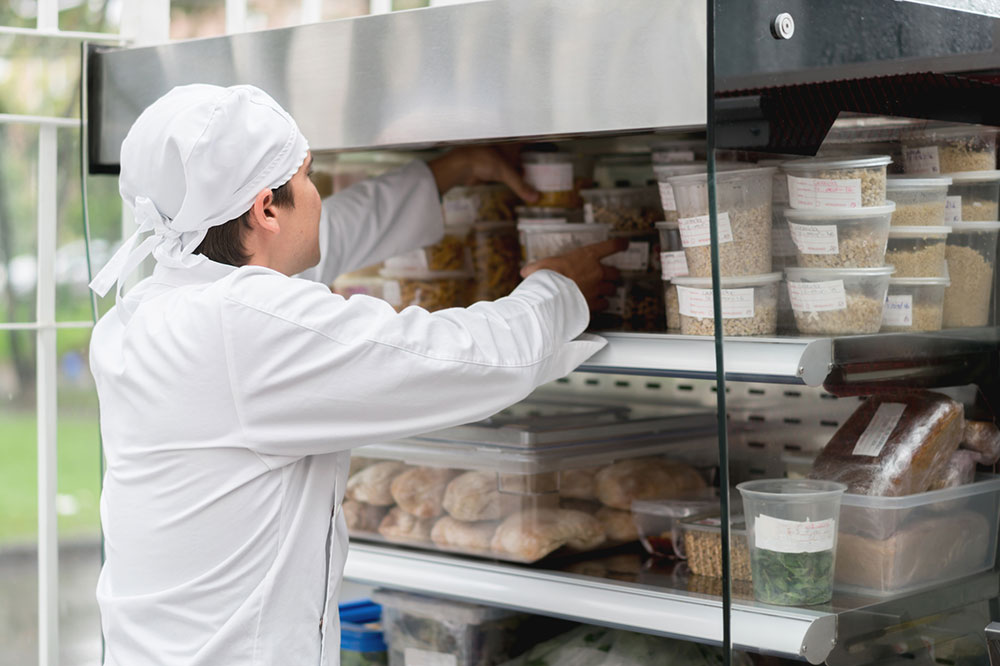 2. Maintains A Centralized Database Of Vendors 
In the dynamic Singapore restaurant industry, finding the right vendors and forming the right vendor-partner relationship is necessary for maintaining uniform quality and consistency. Restaurants lacking proper vendor management are at risk of delivering poor quality that begins right from the kitchen. 
A dedicated and centralized panel that integrates all the essential vendor-related information alleviates the risk of missing out on important information. An established vendor management system instigates a feedback loop where tracking information such as invoices, contracts, inventory receivables, order details, etc. becomes easy. Restaurant operators can maintain a steady track of recording inventory details and managing price variation of different vendors from a single unified panel. 
3. Analyzes Outlet Level Stock Requirement
The restaurant chains that operate multiple outlets observe different consumer ordering patterns that vary according to each outlet. With varying ordering patterns, the item-wise sale differs, and hence the replenishment of orders also varies. This variation may be either due to the requirement of different raw materials or a substantial difference in the quantities to be ordered. 
When it comes to analyzing the different purchasing order needs, a restaurant POS becomes the single most crucial tool. If one outlet has an abundance of Stock whereas the other outlet is running out of Stock, restaurant operators can analyze detailed consumption reports of each outlet and plan the purchase orders accordingly. With an equal distribution of inventory, restaurants are capable of meeting the quality and consistency guidelines at predefined costs. 
4. Enables Real-Time Inventory Tracking
In a busy restaurant environment, manually calculating and managing inventory levels can lead to ineffectiveness, loss of perishable stock, and higher costs. That is why it is vital to automate the inspection and tracking of inventory levels and avoid any kind of inventory wastage. Coherent inventory management systems help in maintaining sufficient stock levels, ensure minimal wastage, and reduce losses due to high food costs. 
They enable real-time inventory tracking, also detecting minute discrepancies in raw material consumption. The real-time alerts and automated FIFO mechanisms increase the shelf life of perishable items and minimize food wastage. Automated Inventory module also allows standardizing the recipe on an intermediate level, thus maintaining consistency in the dishes and curbing food costs to a greater extent.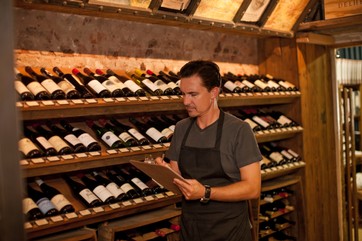 5. Compares The Variance And Prevents Pilferage
A typical day in a restaurant kitchen might be prone to slight wastage with a variance of
5-7% between the ideal stock and actual physical stock. However, a higher variance either indicates excessive inventory consumption, wastage, or pilferage. As a restaurateur, it is vital to understand if your restaurant staff is following SOPs while preparing the dishes.
A robust restaurant POS system is purpose-built to identify the loopholes related to the consumption of inventory. It generates variance reports that display the difference between actual consumption and ideal consumption of stock. Restaurateurs can also view detailed reports on the usage of raw materials in food preparation. By monitoring the actual inventory consumption, they can set standard guidelines and maintain a thorough check on the food costs.
In Singapore's competitive restaurant industry, the support of a backend supply chain management technology will define the long term success of your restaurant and help in delivering an exceptional experience to the customers. To know more about how a cloud-based POS can streamline the restaurant supply chain operations, contact us!