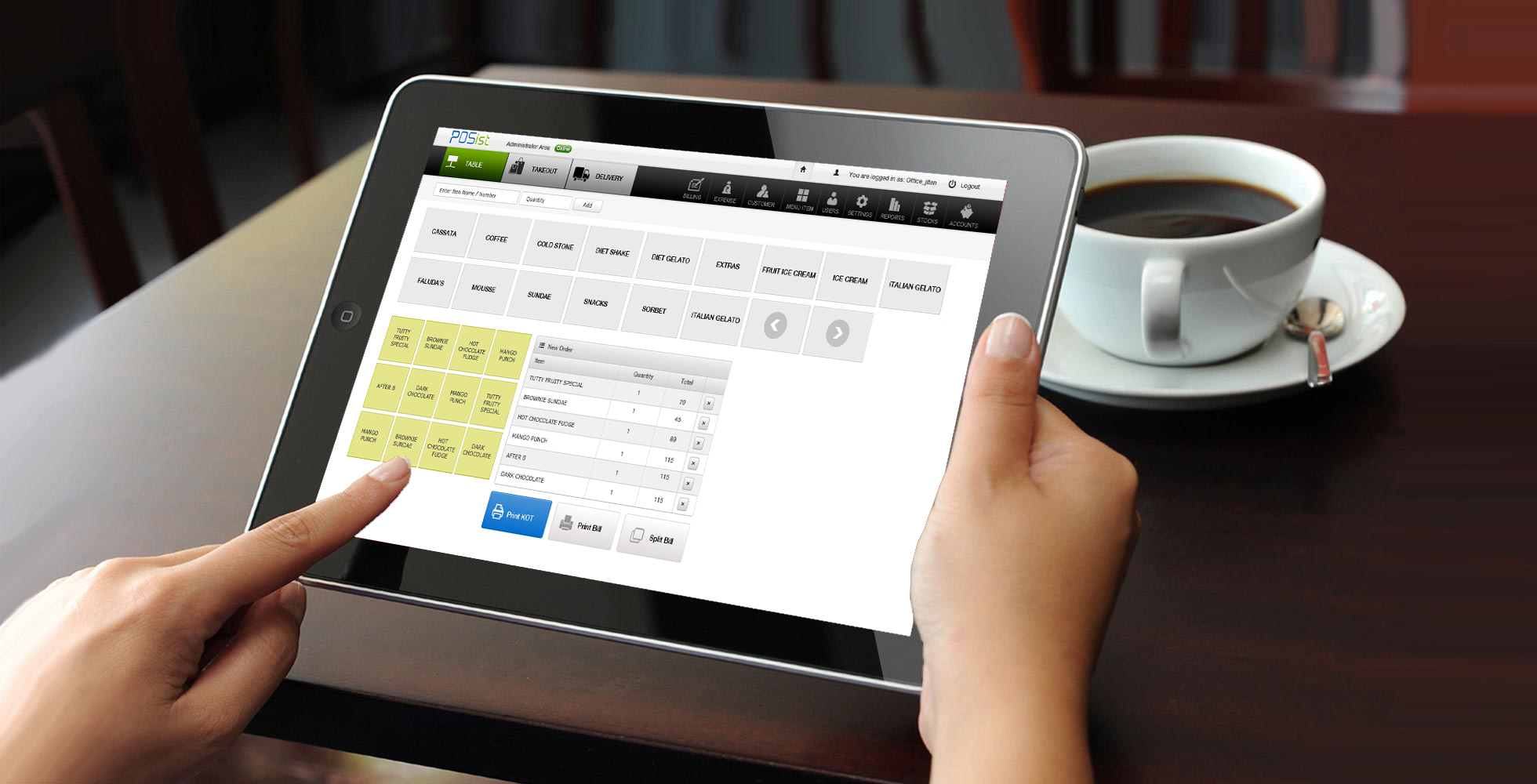 Change can be scary. It took a lot to make restaurants shift from electronic cash registers to legacy Point-of-Sale (POS) systems. Still, many small outlets are reluctant to use POS systems. The primary reason for this reluctance is that the person handling the cash register may not be technology literate enough to handle POS. Even the most basic POS system requires software training. With the high attrition rate among cashiers, training new cashiers for multiple times is not feasible. And later, the market came abuzz with the term 'cloud.' The trend of cloud adoption is spanning across diverse verticals of the industry including the restaurant industry. Software as a Service (SaaS) products is permeating the restaurant and hospitality industry. However, the problem remains the same; still, many restaurateurs are unwilling to embrace the cloud-based restaurant POS system.
The prime reason for this resistance is that people are still not aware of the technology and the functionalities of the restaurant POS. In this article, we will answer the most frequently asked questions about the cloud POS for restaurants and take you through the features of cloud restaurant POS.
Frequently Asked Questions About Cloud-Based Restaurant POS
Importance of POS system in restaurants is very high So, we have taken it upon us to inform you things that nobody told you clearly – what a cloud restaurant POS is, and how it is the most user-friendly system to be introduced to the restaurant industry.
1. What is cloud restaurant POS?
Cloud computing is basically storing, accessing and operating data online, instead of accessing from your computer's hard disk. The data is stored on remote servers and can be obtained from any web-enabled device. Similarly, a cloud-based restaurant POS stores all your data, right from customer information, billing and sales to the inventory and recipe details. This means no hassle of reinstallation in case the system crashes.
Since all the information is stored on the internet, you can access it from anywhere, and from any internet-enabled device. You can handle all the operations without even being physically present at your restaurant.
2. "I'm not tech savvy. Would that be a problem?"
Are you into this dilemma while switching to a cloud POS? There will not be an issue whether you or staff are not technically sound – that's the beauty of cloud computing! It is incredibly user-friendly for the end-user. No software training is required to handle cloud POS. Modern cloud restaurant POS systems have a remarkably easy interface that anyone, with basic computing skills, can manage.
3. Is Cloud Restaurant POS expensive?
It may be difficult to believe, but it is marginally cheaper than the traditional POS systems. A traditional POS system requires complex hardware installations and maintenance, and you will be charged extra for this. Also, the cost of reinstallation when your system corrupts or crashes is quite high.
A cloud restaurant POS, on the other hand, has no hidden charges. It has one upfront charge, depending on varying subscription plans.
4. How is it different from traditional  POS?
Cloud is the future! Cloud POS SaaS allows you to integrate many features into your POS easily. You don't need to have different services for your restaurant operations. You can have all the features such as online ordering and payments, customer relationship management tools, accounting, and analytic tools, all in one place.
So, what are you waiting for? Switch to a Cloud-based Restaurant POS system now!