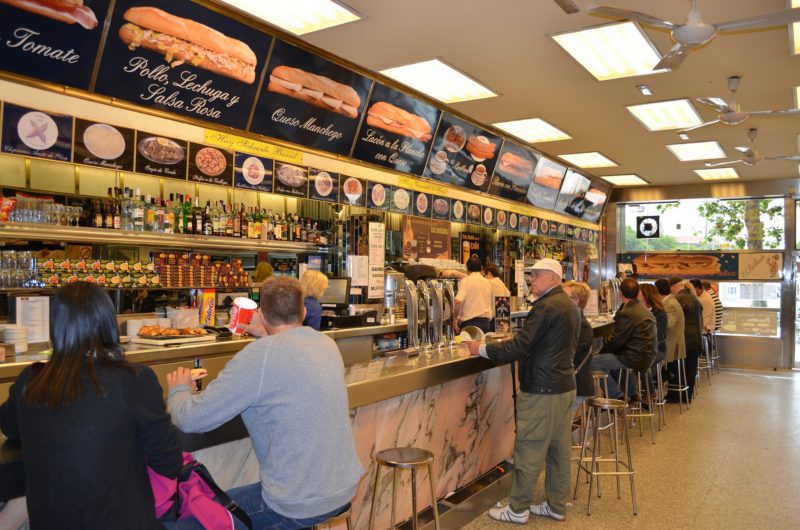 Quick service restaurants such as small, fast food joints are often the unorganized sectors of the restaurant industry. Most such small outlets do not even use billing software, but rather give out handwritten receipts, while most use the typical bulky restaurant POS software that only churns out receipts. While this may seem like the easier option, in the long run, it can turn out to be harmful to the restaurant business. There are no records of the number of orders processed in the restaurant. Even if the restaurant owner is physically present at the restaurant, and is monitoring the cash register, there are ample opportunities for the staff to miscalculate the KOTs and the number of orders processed. This is where the need for a restaurant management system for QSR comes. A cloud-based 'Point of Sale Software' can change the game for your fast food or quick service restaurant. In this article, we will discuss what features a restaurant POS software must have to suit the needs of a QSR.
This article will tell you how to choose the best POS software for your restaurant. 
What Are The Features A Restaurant POS Software For QSRs Should Have?
Different restaurant formats have different needs in the restaurant industry. When it comes to fast food or Quick Service Restaurants, there are some features which your restaurant management system for QSR must have.
Quick Billing: The billing should be fast and accurate to be able to keep pace with the speed of service.
Advanced Delivery: A separate segment within the POS to track the delivery orders.
Online Food Ordering: In the age of online ordering, your POS software must support online ordering integrations.
Integrated Combos And Discounts: Your POS software must allow you to create different combos and discounts easily.
Inventory Management: Chose a POS software for your QSR which can keep track of inventory in real time.
SMS Integration: Your POS software must have SMS integration so you can send out necessary messages to the customers with ease.
CRM Integration: Your POS must have a CRM integration for customer satisfaction.
1. Quick Billing
The most basic (and obvious) feature of your QSR POS, is that it should provide quick and efficient billing. The USP of fast food restaurant is fast service. Therefore, you cannot afford to spend time on each order, calculating the total numbers and writing out bills. Use a POS that generates instant KOTs (Kitchen Order Tickets), thereby reducing time delays. Your service speed should be fast, and you can use your POS software to deliver billing on-the-go. Find out how you can speed up your billing and order taking process here.
2. Advanced Delivery Module
Food Delivery is a very profitable aspect of every QSR restaurant as nowadays the number of people getting food delivered is increasing significantly. With the increasing number of delivery orders, it can be a hassle to track all of them if your restaurant POS software does not have a separate delivery segment.
It is essential that you choose a restaurant management system for QSR which shows you how many deliveries are pending, the dispatch time of the pending deliveries, and the total deliveries made. An added feature your POS can have is to let you track your delivery staff to ensure the food reaches the consumer fast.
3. Online Food Ordering
For a small, fast food outlet or QSR, that doesn't have a lot of dining space; food delivery becomes a lucrative business model. The renaissance in the food tech space has led to the maximum number of home delivery orders being placed online. India's online food delivery segment is growing at 15% every quarter. Thus, it is essential that your QSR POS software has integrated online ordering. It not only helps you track the online orders, but it also helps in getting the exact numbers which show how many orders were placed online and how many were received offline. This article will tell you how to increase your Online Food Delivery orders significantly. 
4. Integrated Combos And Discounts
Fast food restaurants are well known for their attractive combos and discount offers.  Therefore, you need to choose a restaurant POS software that allows you to create different combos and discount offers easily, and as per your choice. You can create and save combos and discount offers in the POS. This would save you from the trouble of declaring a discount each time an order comes up.  At the time of billing, you can directly apply the offer or discount without any hassles. This feature comes in very handy if you have multiple offers running.
5. Inventory Management
Even though the Quick Service Restaurant seems like a small establishment, the number of orders that are processed every day at a popular outlet can be huge.  When a lot of orders pile up, it is very important to take note of the inventory. While choosing a restaurant POS software for their fast food eatery, owners often consider just the billing part and overlook inventory management. The inventory of a QSR is fast moving as there are a lot of customers every day as compared to other types of restaurants and it is never good to be out of a selling item. Posist's Inventory Management System designed especially for Quick Service Restaurants allow you to set alerts when you are about to run out of an item.  This way you get ample time to restock your inventory. Read more about restaurant Inventory Management here.
6. SMS Integration
Organized food delivery is very important for the success of a fast food restaurant as home delivery orders generate a lot of business. With the help of SMS integration, you can inform your customers about the status of their orders, and save them the trouble of calling up the restaurant. Having a restaurant management system for QSR with the messaging feature will ensure that the customer gets to know the exact progress of the order, right from the order confirmation until the delivery staff reaches them. It can also help in providing customers with updated offers and discounts. One thing that should be kept a note of is that the messages should not be one too many as it can seem too imposing to the customers.
7. CRM Integration
The Customer Relationship Management (CRM) software is one of the most important aspects of restaurant management, and a POS integration CRM is the ideal way to make use of it. The CRM stores the important customer details such as name, contact details, food preferences, number of times they have ordered, etc. Collecting the contact details of your customers is a great way to ensure the restaurant-customer engagement is maintained and the customer is informed of the latest discounts and offers. Also, when a customer orders for food delivery, saved details remove the hassle of asking his contact details repeatedly.
Is your fast food restaurant POS software equipped with all these features? If not, let us help you out!