At a time when nations are under lockdown, consumers are practicing self-isolation, and dine-in facilities are shut, online food delivery is set to gain popularity among restaurants. Doorstep food delivery has changed the dynamics of the F&B industry. According to a Forbes study, the online food delivery market is going to be worth $200 Billion by 2025. With the growing popularity of online food delivery, restaurants are also pivoting their business to cloud kitchens. Provided that restaurant operations are backend and the only way to order food is through the online medium; Cloud kitchens have sprung as an extension of the food delivery options that most of the restaurateurs have come to depend on. At a time when both profitability and communities are at risk, restaurants cannot afford to ignore this food delivery trend and must switch to an online delivery model. 
The Different Tiers Of Online Food Delivery Model And Benefits Associated With Each Model
The restaurant-to-consumer delivery segment allows restaurants to have complete ownership of the delivery of food orders. The order may be placed via a restaurant website, over a call, or restaurant mobile app. With the in-house delivery model, the restaurant is solely responsible for managing the entire food delivery process. Here, a fleet of vehicles is utilized to carry out deliveries.
Some of the Benefits of Investing in an In-House Delivery Fleet
Complete Staff Control: With an in-house delivery fleet, the entire delivery cycle is under your control. You can train them on how to follow proper guidelines while delivering food, and provide instructions on handling the food packages. Also, improve the standards of delivery by taking constructive feedback from the staff.  
Reduced Time Of Delivery: Compared to a third-party food delivery service, in-house delivery staff usually take less time to deliver an order. After receiving the order, you can directly appoint a delivery executive. This saves a substantial amount of time. You can fulfill more orders in the stipulated time as the order completion time is shortened. 
Better Customer Service: One of the significant advantages of having in-house delivery executives is better customer service. Restaurants can address customer requests and queries more constructively. A restaurant POS software will also help in keeping a steady track of your delivery executives, optimize the delivery time, record the customer details, and ultimately help in providing better customer service. 
On the other hand, aggregator based delivery fleets provide multi-restaurant food delivery service where the food delivery process is under the control of third party platforms such as Zomato, Swiggy, DoorDash, etc. Alternatively, you could hire people from different agencies that would exclusively deliver for you.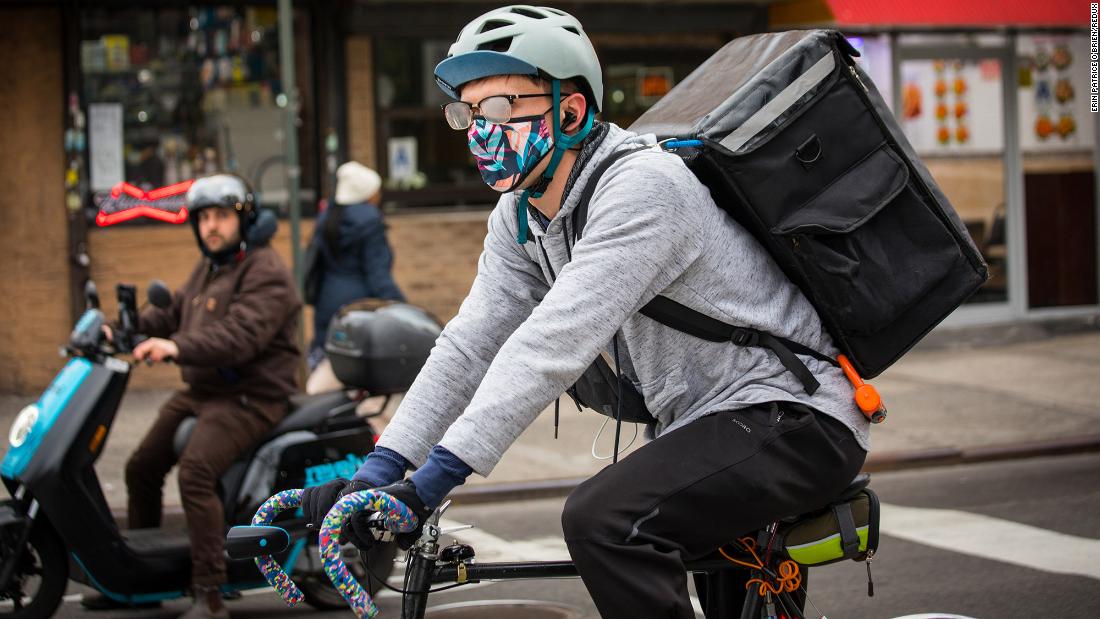 These are some of the benefits of Third-Party Delivery
Orders Are Handled With Accuracy And Precision: Partnering with online food aggregators or third party agencies enables robust management of orders by trained professionals. From the time a customer places an order till the time it is delivered at the customer's doorstep, the entire order cycle is handled scientifically with data-driven results.
Minimizes the Need for Staff Management: Collaboration with third party food aggregators reduces the restaurant's efforts in handling food delivery. The entire staff is solely under the supervision of third party agencies. 
Enhances The Restaurant's Online Discovery: Listing your restaurant brand on online food aggregators apps like Zomato, Swiggy, Foodpanda, etc. helps in increasing your online presence. As most of the consumers are likely to place an order for food delivery from a third-party aggregator, it will enhance your brand's visibility and sales.
How Can Restaurants Leverage Online Delivery 
These are some of the measures you must adopt to run a successful online Food Delivery business.
1. Register Your Restaurant With Online Food Delivery Portals
In today's competitive business scenario, you must ensure that your restaurant is partnered with popular online food delivery portals such as Zomato, Swiggy, Foodpanda, etc. Usually, these portals charge a registration fee along with a 10-15% commission on each order placed online. Partnering with these platforms is essential for generating revenue, improving visibility, and increasing the discoverability quotient of your brand 
Ensure that your POS software is configured to accept orders directly from various online ordering platforms and is compatible with major third-party integrations. Direct integration with the POS system will eliminate the need for manual entry of orders coming in from multiple sources and save a substantial time while fulfilling them.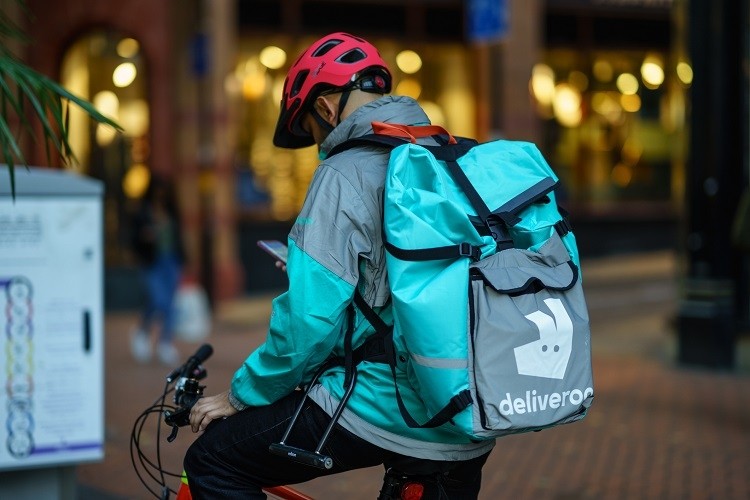 2. Update Your Website 
If a customer is unable to place the orders online via third party aggregators, they probably look up restaurants instead. Customers are likely to find restaurant listings on search engine results including both branded websites, and third-party review sites. Therefore, ensure that your restaurant's online presence such as website and social media channels are up to date.
Make it easier for your customers to find your website by optimizing it for the search engines. Add the 'Order Online' feature to your restaurant website's navigation menu to make it more visible and clickable. Include updated contact details so that customers' can find you easily. Integrate with cloud telephony partners to ensure that no calls from the customers go unattended. Also, ensure that you optimize your website for mobile phone browsers. 
3. Create A Dedicated Food Ordering App
Brands like Faasos, Box8, Dominos, McDonalds, etc. have a robust online presence on nearly all food delivery apps. Moreover, these brands have gone the extra mile and created their own restaurant's app. Create a powerful online ordering system by building a full-featured mobile app. If your restaurant already has an app of its own, introduce constant improvisations, and align it to the latest technological trends.
Include simple features that streamline navigation on your restaurant's app. Make the user experience interactive, enable location services with GPS facilities, sync orders placed with POS and payment gateway integration. Integrate advanced ordering features such as scheduling future orders to facilitate your restaurant's online traffic and business profitability. These features will help you retain customers and create a good impression on the users. 
4. Market Well
Enhancing your restaurant's online delivery presence, especially at times when dine-in facilities are shut, and customers are isolated, will not only help in boosting your restaurant sales but nurture customer satisfaction. Invest in marketing online, and don't forget to send promotional emails or SMS informing customers about the day's specials. Market your campaigns across social media channels and let your patrons know that you are available to serve them. 
Despite the recent unfortunate events, the restaurant delivery segment has managed to uphold its significance and proves that the future of online food delivery and cloud kitchens is brighter than ever. Moreover when compared to the current dynamics of a traditional restaurant, running a delivery-only restaurant seems a more lucrative and hassle-free alternative. Implement these essential tips and bolster your online restaurant sales like never before!