The COVID-19 pandemic has hit the F&B sector hard. Lockdown in most of the coronavirus hit countries has led to a closure of restaurants and cafes. Restaurateurs are struggling to maintain their fixed overheads and other finances. However, the authorities have allowed the delivery of all essential goods, which includes food delivery as well. In a quest to reach out to more customers only via the delivery system, restaurant operators have to step up safety measures and ensure that they are adopting the best hygiene practices while handling and packaging food items.
What Are The Risks Of Improper Food Delivery?
According to the CDC and the Food and Drug Administration (FDA), there is no current evidence of COVID-19 transmission being associated with food. However, if proper measures are not taken while preparing, packaging, and delivering the food items, it can lead to food poisoning. Bacteria can also increase in certain conditions.
Time: How long ago was the food cooked?

Temperature: Has the food been left too long at an unsuitable temperature? 

Storage: Are the storage locations appropriately sanitized?
Restaurants must adhere to the guidelines put in place by the food standards agencies. Monitoring how food is processed, stored, handled, and transported, is needed to reduce the risk of contamination. But even if you've done everything to ensure that your restaurant food delivery operations are handled hygienically and adequately, you also have to make sure that the food stays safe when it leaves the kitchen premises.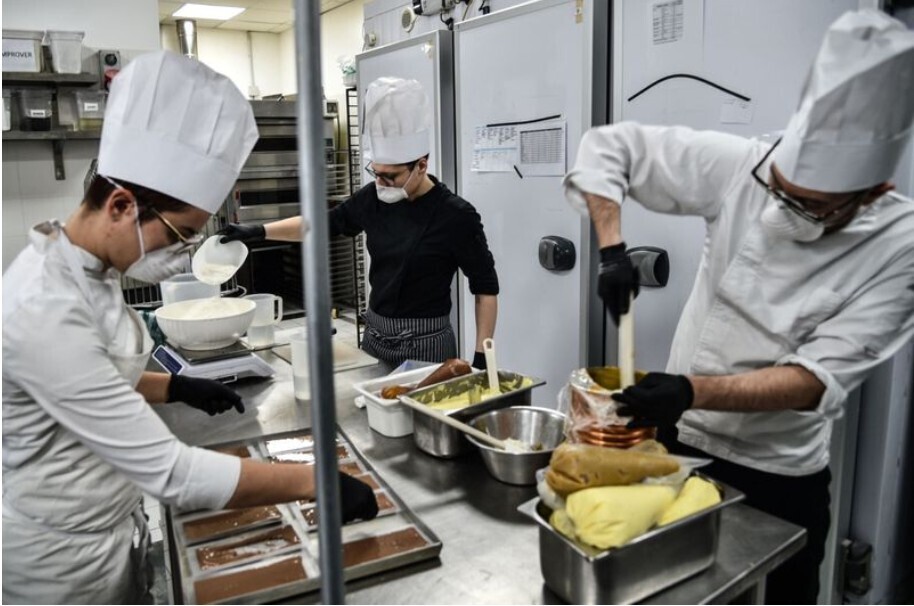 How To Ensure That Your Food Is Delivered Hygienically
The COVID-19 virus is borne by droplets transmitted through the coughing and sneezing of infected persons. It poses a unique challenge not only for customers but also for food delivery couriers who potentially risk their lives traveling between multiple sites. This is especially the case if they are making deliveries to families who are in quarantine because they've tested positive for the infection. Given the risk, the delivery has to be made with extreme caution, and the delivery person needs to be equipped with protective gear. These are some of the ways how you can ensure that food is delivered hygienically.
1. Train Staff About Personal Hygiene
Having strong food safety ethics and ensuring that your restaurant staff understands the risks involved in food delivery is crucial. There is a need to spread awareness about the do's and don'ts of social distancing to prevent community spread. Training of the basic principles of food safety must be prioritized in each part of the food delivery process. Conduct special training programs on how to practice personal hygiene. Educate them about the risks of tampering or not following the proper safety standards while delivering. 
2. Consider Contactless Delivery  
During this time of crisis, or even otherwise, encourage more and more contactless delivery. Leaving the bags of food on the customer's doorstep and texting the delivery personnel a picture of where the meal should be dropped off have been some methods adopted in the USA.
Delivery platforms like Zomato and Swiggy are also taking all possible precautionary measures to ensure that the food is delivered with absolutely zero contact. They have introduced contactless delivery and enabled features where customers can leave drop-off instructions for delivery staff.
Partner with digital wallets such as PayPal, Paytm, Google Pay, PhonePe, etc. and roll out exclusive offers on your restaurant's website/ mobile app and online food aggregators to entice customers to opt for a cashless delivery. Provide the delivery personnel with masks and gloves at all times during their shifts. Remember to spread the word about contactless delivery among your customers.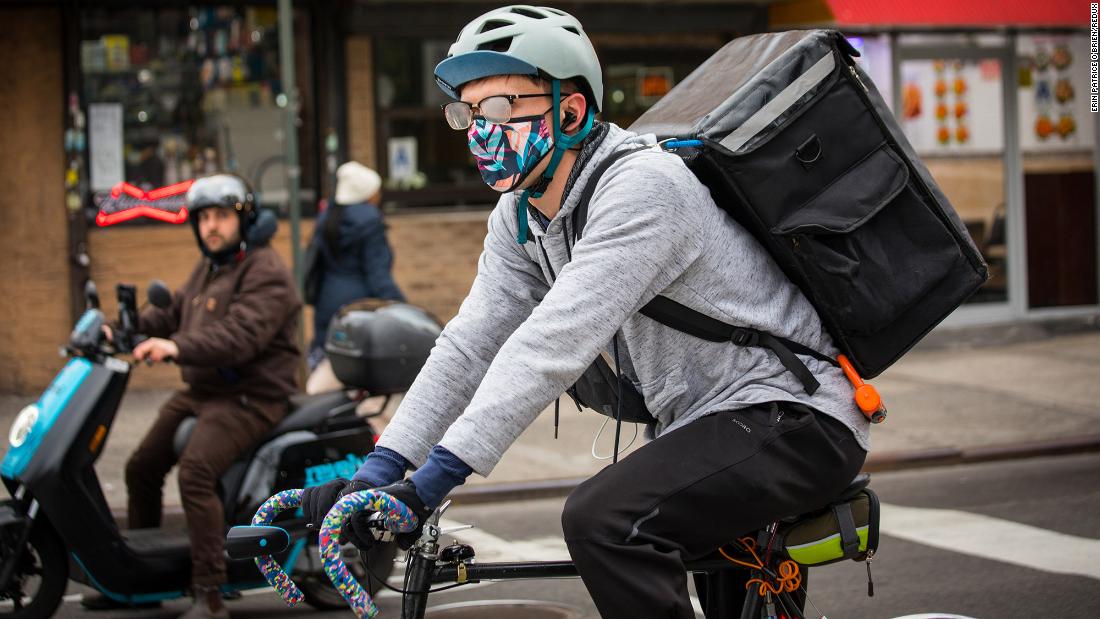 3. Adopt Hygiene Standards
Run your restaurant kitchen like a hospital! Make it a point to ensure that your kitchen staff takes all the precautionary measures in maintaining personal hygiene and keeping the kitchen clean from any infections or contamination. From the time you open your restaurant kitchen to the minute, food is ready to be delivered, put food safety on the top of your day-to-day list. These are some of the crucial practices you must adopt to ensure that your staff maintains a high degree of personal cleanliness and delivers food hygienically. 
Cleaning hands is an essential aspect while working in a kitchen. Ask your kitchen staff to wash their hands frequently before beginning the daily chores. Discourage the use of sanitizers near the burning stove. Replace soap bars preferably with automatic soap dispensers
Never allow your kitchen staff to handle the food with bare hands. Ask them to make use of single-use gloves and throw them away after each use. Even while packaging the food, wear gloves and seal the food items properly to avoid contamination.
The key to promoting good hygiene, especially at the time of coronavirus, is to minimize personal contact and disallow tampering or breathing over food. Ensure that the staff doesn't cough, sneeze, or spit near the food areas and avoids coming to the restaurant if unwell.
Make sure that your delivery fleet staff including drivers and other staffers follow all the necessary protocols such as wearing good quality masks, handling the food packets with gloves, and sanitizing the vehicles on a regular basis.
Make use of these useful guidelines and ensure that the food is handled correctly and delivered hygienically!