Cloud kitchens, famously known as dark kitchens or ghost kitchens, are expanding like wildfire, attracting huge investments and revolutionizing the restaurant industry like never before. With a paradigm shift towards online delivery services, the virtual restaurant model is upping its operational efficiency to fulfill the increased demand for food delivery. Despite the recent chain of events, where dine-in segments have been badly hit, reports state that cloud kitchens remain the least affected. This article explains why cloud kitchens are the safest bet and why investing in them would be the wisest choice. 
Unraveled: Why Cloud Kitchens Are The Wisest Investment Opportunity In 2020
Restaurants are pivoting to online deliveries, and more restaurants are adopting cloud kitchen models to survive in the F&B business. According to an intricated report on the Restaurant Industry & Market Evolution, 52% of foodservice operators placed their bets on setting up a Cloud Kitchen or a delivery-only outlet of their brand. Over the next few years, delivery-only restaurants are being seen as a critical part of the business continuity plans of businesses in the restaurant industry.
Rebel Foods, Box8, Eat.fit, and Freshmenu are some of the largest cloud kitchen brands to find success in the cloud kitchen domain. One of the biggest cloud kitchen operator Rebel Foods Pvt. Ltd, who owns brands like Faasos and Behrouz Biryani, recently raised nearly $50 million in a fresh funding round from US-based hedge and investment fund Coatue Management. Despite the crumbling profits and businesses, investors are placing their bets on cloud kitchen businesses that continue to be profitable even during critical times.
Observing the market opportunity in the segment, many players have started entering the cloud kitchen space. Food aggregators Zomato and Swiggy have diversified into cloud kitchen operations. In the US, DoorDash has launched DoorDash Kitchens which aims at renting space to restaurants and brands, to boost utilization of its extensive kitchen infrastructure. Ola is another big player to have incorporated cloud kitchens into their operations. The largest quick-service chain in India, Jubilant FoodWorks, is also scouting for space to establish its own cloud kitchen business.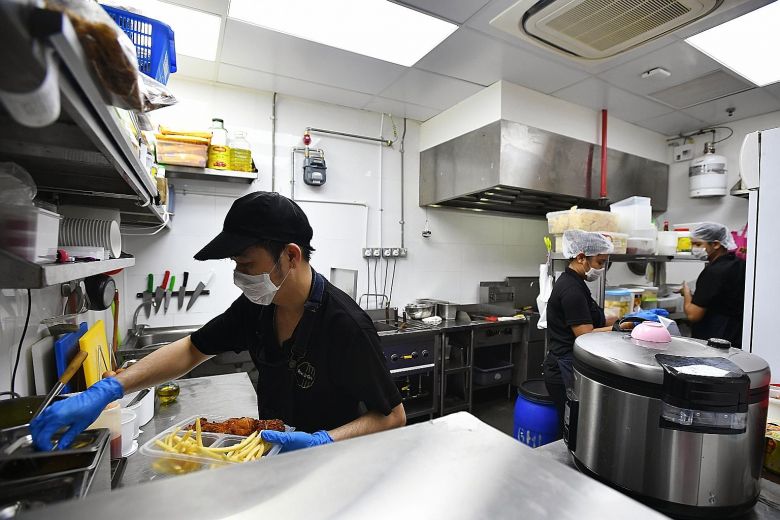 Stable Dynamics Of Cloud Kitchens
Coronavirus has created a massive disruption in the restaurant industry. There has been an economic slowdown, restaurant supply chains have been interrupted, and revenue generation has come to a halt. To offset its impact, multi-national QSR player McDonald's plans to reduce its capital expenditure by $1b in 2020. The pandemic has underscored the importance of having a contingency plan in place. 
Owing to its low capital expenditure and high operational efficiency, the cloud kitchen model represents a huge opportunity for other restaurant formats. A cloud kitchen brand can be established quickly without incurring large capital expenditure, making it one of the most cost-effective restaurant formats. 
Poor sales often hinder the expansion strategies of brick and mortar restaurants. Cloud kitchens, however, can be readily explored as a potential option for restaurants who are looking to scale up but are concerned about the high costs. Cloud kitchens can accommodate multiple brands under a single roof, utilize the same resources, incorporate a robust delivery system and optimize the labor costs, which also turns out to be highly profitable for restaurants struggling to sustain themselves in the current scenario. 
The operational efficiency of cloud kitchens protects the profit margins for business owners and enables them to offer competitive pricing. Cloud kitchens have lower indirect costs when compared to brick and mortar facilities. In comparison to traditional restaurant businesses, cloud kitchens can appeal to budget-conscious consumers and grow their market share.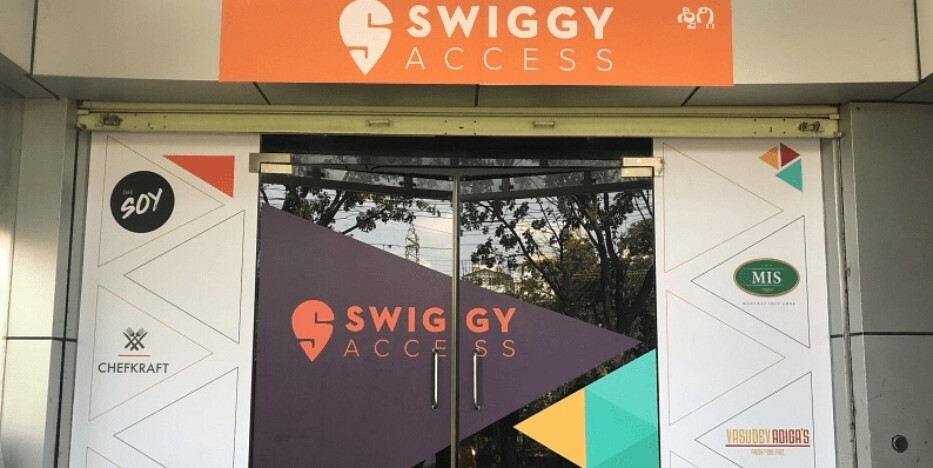 Backend Support From Online Food Aggregators
By outsourcing deliveries to online aggregators, cloud kitchens have inspired new brands to venture into the segment.  For example, the growing popularity of online food delivery aggregators, Zomato, and Swiggy, 
According to News18, popular eateries such as Haldiram's, Keventers, Chaayos, Saravana Bhavan, etc. have established cloud kitchens in partnership with Zomato. The latter has been quick to understand the need for cloud kitchens and accelerated the process of setting up kitchen infrastructure in areas where there was a supply deficit. The cloud kitchen initiative by Swiggy called 'Swiggy Access,' has created over 1,000 cloud kitchens for its restaurant partners. Through Swiggy's cloud kitchen model, restaurants can experiment with new markets and expand on a large scale without spending extra on the infrastructure. 
Instead of worrying about the compliance requirements and high rentals, the cloud kitchens operated by food delivery platforms leverage the extensive industry experience of the parent brand to ensure that standard food quality is maintained. What also works in favor of cloud kitchen platforms is that they have access to data-driven consumer insights from their aggregator partners. Based on the data, restaurants can improve food quality and optimize kitchen operations such as preparation time, inventory planning, demand forecasting, etc.
Favorable Economics
The evolving F&B market situation favors the economics of running a cloud kitchen. The entry barriers for them are far lower when compared with traditional restaurants. With low start-up costs, it is relatively easy to set up a delivery-only restaurant. They also eliminate the need for any front-of-house operations or in-premise seating and thus require minimal staff. The kitchen-only setup provides a considerable opportunity for adding scale as the entire business follows a set of standardized procedures, which further reduces risk. 
As restaurants emphasize cost-cutting, rentals constitute an unavoidable expense. Ghost kitchens, on the other hand, are naturally immune to excessive maintenance and rental costs. They can easily reach profitability in a short span of time. Cloud kitchens ensure better quality control and cut down on excessive inventory requirements. It is possible to utilize economies of scale in terms of inventory and food costs as different delivery-only brands operate from the same kitchen.
One can introduce new cuisines, bring changes in the menus, and experiment at a significantly lower cost. If the sales numbers are not achieved as expected, cloud kitchen operators can simply adjust the menu, processes, or prices without much hassle or adding to the overall expenses. These operational benefits greatly help virtual restaurants in gaining a competitive edge over the traditional restaurant formats.
With much of their business expected to come from delivery models in the future, restaurant service providers are looking to expand their operations into ghost kitchens. As restaurant businesses all over struggle to improve efficiency and cut costs, switching to a virtual restaurant concept is a logical choice. With big players already making a move in the cloud kitchen space and benefiting from this unique model, we can surely expect delivery-only restaurant brands to be the hottest investment option of 2020!