With the recent outbreak of COVID-19, the restaurant industry has taken a hit. The dine-in facilities of restaurants have entirely shut down to maintain the norms of social distancing. Today restaurants face a new challenge in terms of how to win back the trust of customers, minimize losses, and survive tough times. As the food delivery channel is the only way for restaurants to sustain themselves, they are now switching to online delivery models and adopting the operational philosophy of dark kitchens. The dynamics of the cloud kitchen model or delivery-only restaurants have proved that this robust model is a clear winner, even amidst the harsh times. 
How The Cloud Kitchen Model Is A Savior Amid The Corona Crisis
Amid the Corona crisis, restaurants everywhere are radically evolving into cloud kitchens. According to an intricated report on the Restaurant Industry & Market Evolution, 52% of foodservice operators placed their bets on setting up a Cloud Kitchen or a delivery-only outlet of their brand.
Cloud kitchens, also known as ghost kitchens or virtual restaurants, work in a delivery-only restaurant format that does not have a storefront and does not offer the dine-in facility. They accept orders online through websites/mobile apps, online food aggregators, or via telephone. We have listed down some reasons proving that the cloud kitchen model is the ultimate savior even in times of emergency.   
1. Emphasis On Maintaining Quality Standards In Delivery And Packaging
With zero setup or maintenance costs, and digital-only customer acquisition, cloud kitchens invest heavily in establishing a robust delivery system and focus heavily on good quality packaging. The kitchen infrastructure is well-equipped, and the workforce is trained to follow food hygiene guidelines. As timely and hygienic delivery is the primary goal in the current scenario, cloud kitchens are either relying on their own delivery fleet for personalized customer experience or partnering with food delivery aggregators, while taking all the necessary measures for contactless and hassle-free delivery.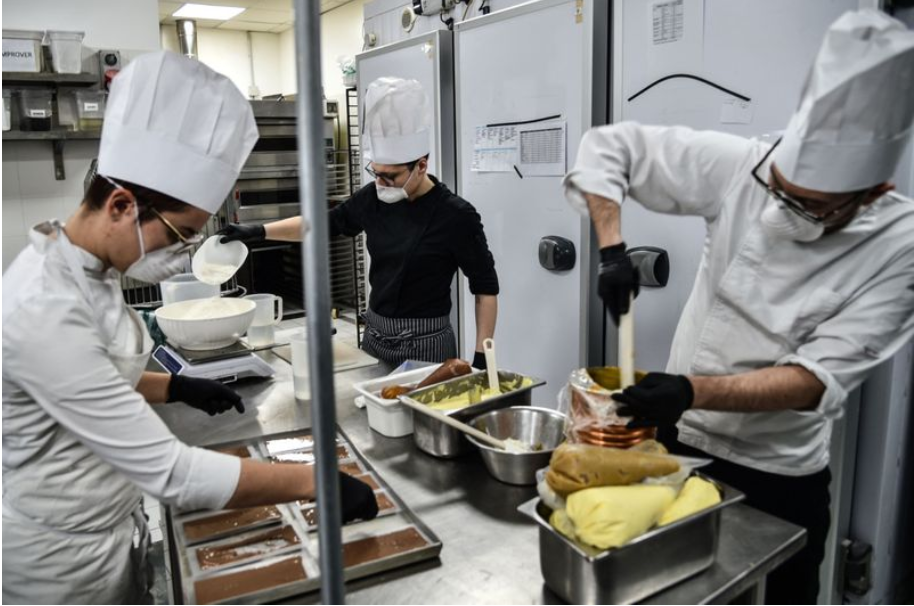 2. Sustainable Dynamics
With governments imposing restrictions on dining-in at restaurants, food delivery has become the definitive need of the hour. There is a heavy consumer reliance on delivery-only restaurants and food ordering portals. This gives cloud kitchens a massive opportunity to expand services. The many variations of cloud kitchens include standalone restaurants, multi-brand kitchens providing coworking kitchen facilities or kitchen network operators where restaurant brands can outsource everything.
Depending on the different market strategies and changing customer preferences, cloud kitchens can savor endless opportunities for rapid expansion. With sustainable dynamics, the cloud kitchen model can improve market share for F&B businesses by understanding customer needs and making data-driven decisions.
3. Minimal Labor Costs
Like other industries, the restaurant business has been declining, and it is only getting tougher to sustain operations in such a dire situation. To keep the operating costs down and compensate for the ongoing downturn, brick and mortar restaurants are likely to cut down on the workforce. Cloud kitchens, on the other hand, operate with minimal back end staff. One can start a cloud kitchen with a minimum of 6 people; a head chef, two junior chefs, two helpers, and a housekeeper. The dynamics of cloud kitchens are, therefore, favorable for both cloud kitchen operators and employees.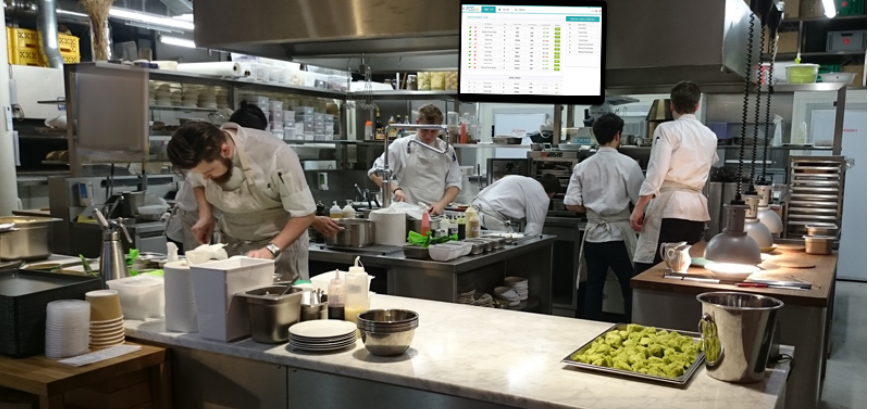 4. Better Profit Margins
As cloud kitchens do not offer any dine-in facilities, they save substantial margins on infrastructure and operational costs. Operating a cloud kitchen is, thus, more profitable even during the lockdown period. With higher margins, cloud kitchens have the ability to offer competitive prices and alter the menu according to changing market preferences. In fact, cloud kitchens can earn more than 15% extra profit only on the basis of the menu and cuisines they offer. 
5. Offer More Flexibility
The cloud kitchen model provides you the flexibility to experiment with the menu and bring necessary changes in the mode of delivery. At a time when most restaurants are switching to online delivery, cloud kitchens have the advantage in terms of responding to immediate demands such as sealed packaging, contactless delivery, etc. Cloud kitchens can easily optimize their delivery and hygiene standards, understand the customer's behavior better, and make their menus more versatile.
According to statistics, the projected market size of cloud kitchens is expected to reach $1.05 Bn by 2023. With better dynamics, more sustainability, endless opportunities, and faster start-up time, the cloud kitchen space favors more security and profitability in the longer run. As Cloud Kitchen is the future of the restaurant industry, switch to this revolutionary model and avail the many benefits!