Like all the other industries, the restaurant industry has been deeply affected by the outbreak of coronavirus. While we understand that the recession may be inevitable, we shouldn't forget that there are always some measures you can take to secure your business in such difficult times. The only silver lining about the outbreak is the fact that customers would prefer staying at home, making them order food online more than ever. Your restaurant's online food delivery operations can be your savior at such times.  Reinvented menus, lowered prices, more offers, efficient order taking, and understanding the cruciality of hygiene are all equally important in such an emergency. We have made you a list of all the necessary things you can do to endure the outbreak of coronavirus. 
How To Boost Up Your Online Delivery In Times Of Emergency 
Here are some tips to create an effective contingency plan for your restaurant in times of emergencies. Especially in a pandemic that we live in right now, the following tips and tricks would help you boost your sales marginally.
1. Optimize Your Online Restaurant Menu 
The first thing about succeeding with online food delivery is to attract customers. Since everyone is switching to online deliveries, it has become even more difficult for a new restaurant to make sales. Optimize your menu to cater to different tastes and preferences. Along with creatively designing your list, you need restaurant POS to understand your customer's behavior. 
For instance, there could be particular menu items that people always like to buy together. There could also be some other menu items that people just don't like. With the former set of menu items, you can make a combo deal and offer it in your online menu. The latter, or the non-performing menu items, can be wholly eliminated off your online menu. Use your customer data to analyze menu performance and then optimize it by keeping the dishes that are working.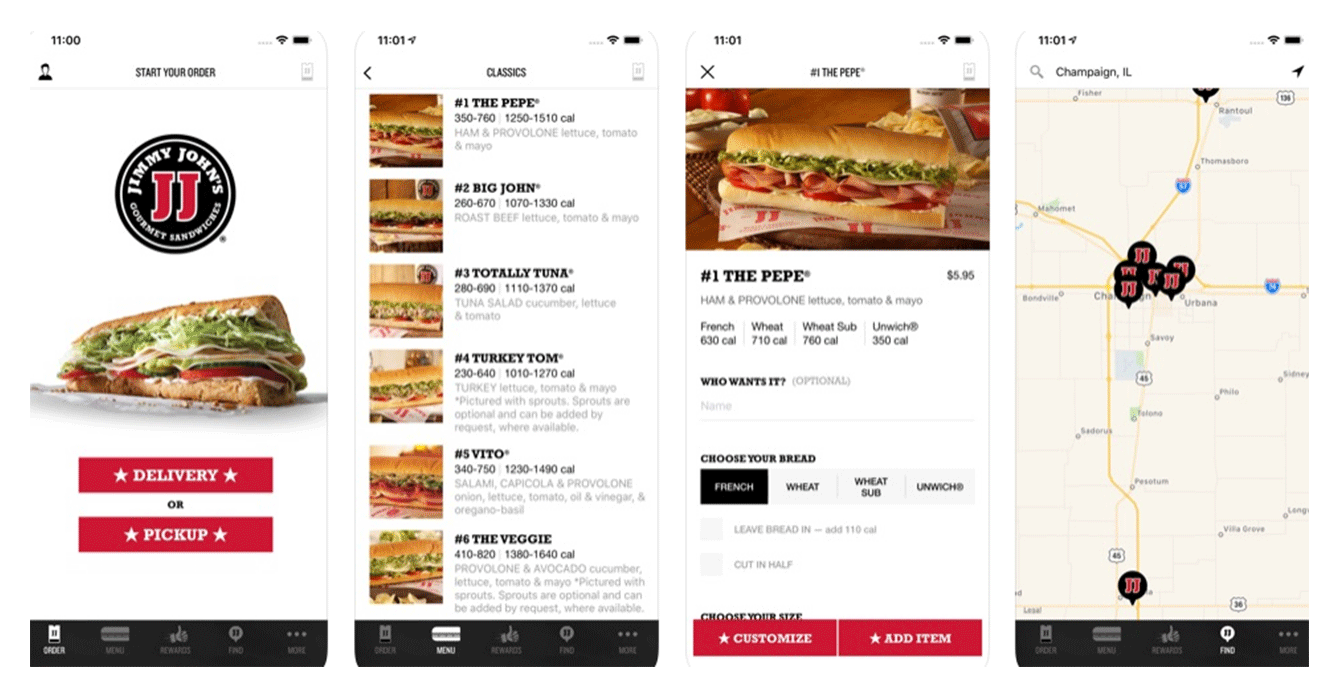 One thing to be noted here is that the customers need to connect with your menu within the first few minutes, or they will just switch to another restaurant. If your menu isn't able to grab their attention in those few minutes, you have just lost a potential customer. 
2. Optimize Order Taking 
The next step is to optimize your order-taking process. Use your restaurant technology platform to ensure that  orders are directly pushed to the kitchen as soon as they are placed. Along with that, the kitchen team members need to be notified on a Kitchen Display platform about the order. Once that is done, a delivery executive must be assigned to each order so that it's delivered in time. 
3. Optimize Your Delivery Processes
Reducing delivery time requires a thorough evaluation of your restaurant operations. Work backward from the time from when the order is supposed to reach the customers to identify points of delay. It's best if your food is delivered within 25-35 minutes of an order. Anything later than that will lead to customer dissatisfaction and, thereby, loss of potential sales in the future. Ensuring that the food is ready to be delivered in the 16th minute so that it reaches the customer in 30 minutes needs proactive and streamlined food management processes. 
4. Run Smart Marketing Campaigns
Another crucial aspect of enhancing your online sales is marketing. With the competition increasing multiple folds, spending on marketing has become inevitable. But that doesn't mean creating a hole in your pockets. Instead, this is the best time to play smart. You can add combos, complimentary dishes, discounts on low popularity and high profitability menu items, and so much more. 
Try gathering customer data from your restaurant POS and run smart marketing campaigns on your delivery options. Have breakfast, lunch, and dinner meals on your menu. Include single bowl meals for the corporate class or people living alone. Have discounts run based on your menu performance at peak times. 
5. Include Contactless Online Delivery Options 
Like many online food aggregators; you can take advantage of contactless delivery. Train your staff to wear a mask and gloves at all times during their shifts. Ensure that your delivery executives are taking all the necessary precautions to avoid infection. Most importantly, you need to make your customers aware of the contactless delivery options you have for them. A lot of times, customers are attracted by this gesture. 
6. Value Your Delivery Executives
In the current state of emergency, food delivery executives, other people working in your restaurant, and everyone who ensures timely doorstep delivery are our heroes. They are equally vulnerable to the virus and are still risking their lives to deliver your food. As a restaurateur, acknowledge the fact that these executives are the reason why your business still stands strong. Increase their daily wages, encourage customers to tip them generously, and ensure that they are not called on to do  longer shifts.