Cloud kitchens can be termed as the 'tech startups' of the F&B sector. Their aim is to deliver the best quality food to customers with the help of data-driven insights. Equipping the cloud kitchen with the best technology helps to fulfil this motive. Discerning customer preferences, smart inventory management, streamlining in-house workflows, and efficient order management is what cloud kitchens are all about. Technology is the central element that has made all these operations easier. With the new generation becoming increasingly tech-savvy, cloud kitchens seem to be the perfect solution for restaurateurs to keep up with the changing market landscape. Being technologically equipped is thus more than just a good trait for cloud kitchens.
4 Must-have Elements Of Cloud Kitchen Technology
Here are a few technologies that you must equip your cloud kitchen with for better operations.
1. Cloud Kitchen Point Of Sale (POS) System
Being a cloud kitchen owner, you know there are a number of channels through which your cloud kitchen receives orders. This large order volume needs to be managed astutely in order to avoid any order discrepancies. Thus, a key requirement for cloud kitchens is a Point-Of-Sale (POS) system that accepts and collects all the orders from each channel and brand centrally, eliminating the possibility of manual errors.

The customer data collected further helps to market your cloud kitchen with a flair for personalization. A robust cloud kitchen POS is thus not just billing software, but a complete package that equips your business with better inventory management functionality, better sales tracking, and better customer relationship management. 
2. Facilitate Online Ordering 
In the era of online ordering, if you have not yet taken your restaurant online, you are missing out on a major chunk of customers. When it comes to cloud kitchens, it makes no sense to operate one, if there exists no online channel through which customers can order. After all, customers would have no other way to physically interact with or learn about the brand. There are 3 major ways you can facilitate online ordering in your cloud kitchen:

Website

Mobile application

Integrating with food delivery apps
Website
Having a website is crucial as it acts as an online brochure of your cloud kitchen brand. It contains all the information that a customer needs while researching where to order from. You can display attractive pictures of your menu items on your website to lure in more customers besides uploading the entire menu online for them to choose from. Additionally, you must remember to add sections like "About Us", your location, the "Order Now" button, and a customer feedback column.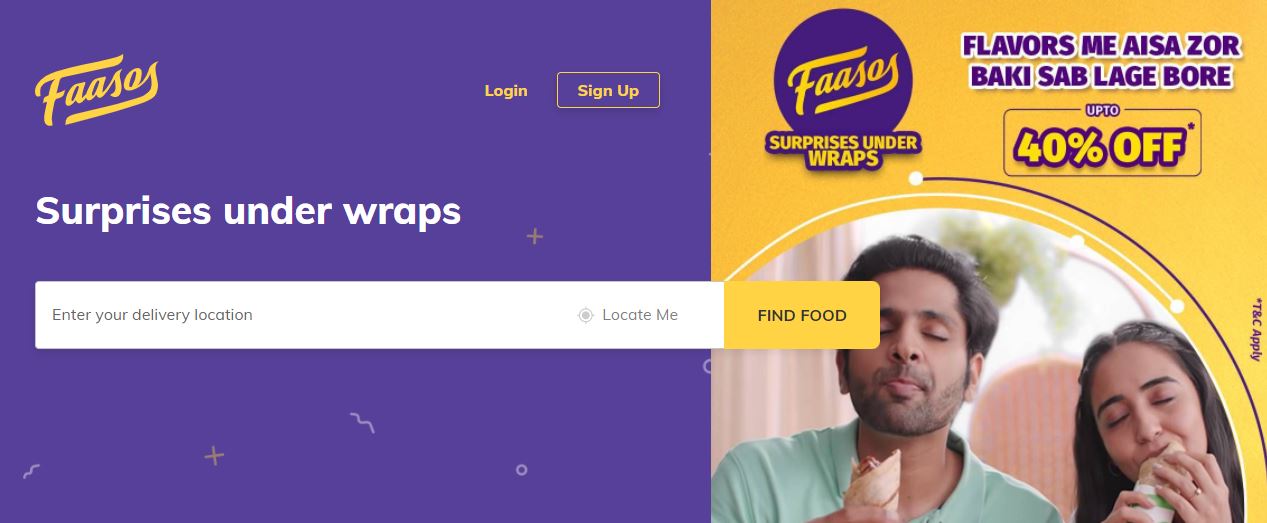 Mobile Application
You can also build your own restaurant app with a user-friendly interface that customers will enjoy browsing. All the brand information in one app that can be easily installed on phones minimizes the efforts a customer typically has to go through to order online. Here's how you can build a perfect app for your cloud kitchen business. 
Integrating With Food Delivery Apps
Integrating with delivery apps like Zomato and Swiggy has more advantages than just providing an online platform for cloud kitchens to reach new customers. They provide an online presence and let the customers explore your cloud kitchen brand. You can leverage these apps to sign up for sponsored ads on a pay-per-click basis. In addition to this, you can also use their delivery fleet and expand your delivery staff to dish out as many orders as possible.
3. Kitchen Display System (KDS)
Cloud kitchens receive a large volume of orders since there is no table turnover around time involved and they can process more orders in a given time than restaurants. The average order preparation time is around 10-12 minutes in order to deliver an order within 30 minutes. In a fast-paced environment like this, Kitchen Display Systems (KDS) are an asset.

Instead of shouting orders or giving orders manually to the chefs, the orders can be instantly displayed on the KDS after being received. The KDS displays detailed order information, including any specific customer preferences. This enables the staff to prepare every order accordingly thereby streamlining kitchen operations, maximizing efficiency, and allowing optimization of the preparation time.
4. Third-Party Integration
With the help of technology, you can make multiple food aggregator integrations into restaurant POS much easier. Earlier, every restaurant that wanted to integrate with multiple food aggregators needed a separate device for every aggregator. So handling many devices was a cumbersome task. Today, there are services available that let your restaurant POS integrate with multiple food aggregators simultaneously. Thanks to services like Deliverect, that bridge the gap between restaurant and food aggregators and manage the sales data from all aggregators in a single location.

The majority of food businesses fail and shut down within a few years of their establishment. This can be prevented if you decide to automate your kitchen. If you're on the lookout for solutions to address persistent operational issues, the answer is technology. So, equip your cloud kitchen with the latest technology, if you haven't already.