No matter how lucrative the restaurant business may appear, running a restaurant business is a challenging task. Going by the statistics, 60% of restaurants shut down their business within the first year of operations, and up to 80% of restaurants close operations within the first five years. Lack of accurate information about how the UAE restaurant industry operates ultimately leads to the failure of businesses. This article lists the top ten reasons why restaurants fail and how restaurant operators in the UAE can solve this problem.
UAE Restaurant Industry Edition: Top Reasons Why Restaurants Fail And How To Avoid Them
These are some of the reasons that drive restaurants to failure and some practical steps that restaurant operators can adopt to avoid them.
1. Pilferage And Thefts
Many times, restaurateurs do not realize that inside thefts and pilferage are occurring at their restaurant. Inventory-related and on-counter thefts take many forms and bleed the restaurant dry, therefore becoming one of the top reasons why restaurants fail. Internal thefts add to the overall food costs of the restaurant and poorly affect the restaurant's profits. 
How To Avoid
Use a robust POS system that comes with integrated inventory management and anti-theft features that keep a complete check on all business transactions and inventory transactions. Assign unique roles and permissions for each job to keep a check on thefts.
2. Poor Location & High Rentals 
In a competitive UAE restaurant industry, choosing the right restaurant location is considered a prime factor that can either make or break your business. While a poor location does not generate enough customer footfall, prime locations come at a high price. Restaurants may not be able to cover the costs or tend to overspend. 
How To Avoid
Choose a location on the basis of your restaurant's format. The rentals of your restaurant location must never exceed 10% of the total revenues. The restaurant location must be close to your target audience. Take reviews and references from multiple sources and analyze the market to understand the spending habits of people frequenting the target location.
3. Poor Customer Experience
Poor customer experience is often one of the main reasons why restaurants fail. Dissatisfied customers may post bad reviews of your restaurant on social media and review sites, which can be hugely damaging to your restaurant's image.
Poor customer experience comprises anything that makes the customer unhappy such as poor hygiene standards, inadequate sanitization, rude and hostile servers, delayed or mixed-up orders, etc.
How To Avoid
Make sure that you follow all the necessary sanitation and social distancing protocols in the post- COVID environment and see that your staff is thoroughly trained. It is also recommended that you regularly analyze the possible reasons for customer dissatisfaction. 
Monitor the time taken to accept, prepare, and serve menu items with the Kitchen Display System and POS reports. Employ contactless dining that improves the trust quotient in the customers along with implementing technology measures such as instant KOT generation that reduces the service time significantly and also helps optimize the Table Turnover.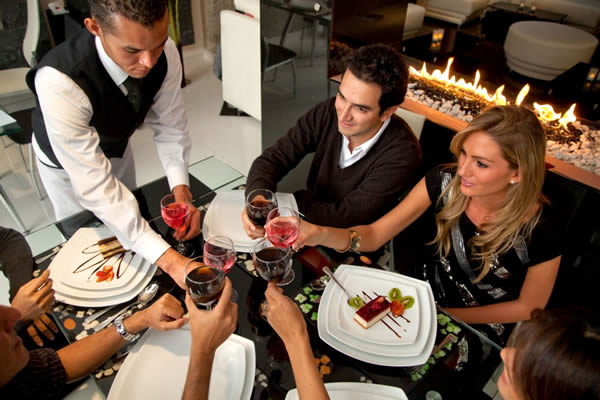 4. Poor Staff Management
Hiring the wrong people is harmful to your restaurant's reputation. Untrained staff can impact the quality of service at your restaurant and ultimately becomes one of the primary reasons why restaurants fail. Dissatisfied employees result in low restaurant revenue that not only drives the customers away but can also lead a restaurant business to shutdown.
How To Avoid
Staff training of every restaurant employee is a must. Conduct regular meetings with your staff to maintain transparency and accountability within the team. Make sure to create a pleasant working environment for your employees. Conduct team-building exercises and set goals and targets for your employees to foster a great work culture. This makes them focused and increases efficiency.
5. Poor Allocation of Resources
Overspending on the unimportant aspects of the restaurant is one of the biggest mistakes that can lead to restaurant failure. For example, It is irrational to overspend on the furniture and the ambiance if you are running short of resources in the inventory department. Similarly, you might be spending a lot on certain raw materials that are not being sold at all, leading to wastage. It is therefore important to prioritize what to spend on and how much to spend.
How To Avoid
Financial planning is essential to allocate the resources correctly and plays a critical role in the restaurant's success. Make sure that the basic functions of your restaurant are well taken care of. Create a restaurant business plan, allocate the money beforehand, and spend according to it. Refer to your POS reports for understanding the areas that are bleeding money and eliminate them. 
6. Complex Menu
A large and diverse menu is not just confusing to the customers, but it is exceptionally tedious to maintain, and often the reason behind wastage of the inventory items. Undue wastage leads to high food costs, which, in turn, leads to losses. It also becomes difficult and time-consuming for the Chef to prepare vastly different dishes and can lead to customer dissatisfaction in terms of order delays.
How To Avoid
It is always better to go for a short and simple menu and excel at what you serve. It is recommended to design your menu strategically so that you can use the same ingredients in several dishes, which are also available easily. Having a seasonal menu is also an excellent idea to attract customers, and is also easy on the pocket.
It is critical to analyze your restaurant's menu performance consistently. You should remove the items that have high food costs and are not resulting in sales. Refer to your Menu Performance Reports to analyze which menu items are not contributing to sales, and remove them from the menu. This would help you have a lean menu that sells more of what customers prefer.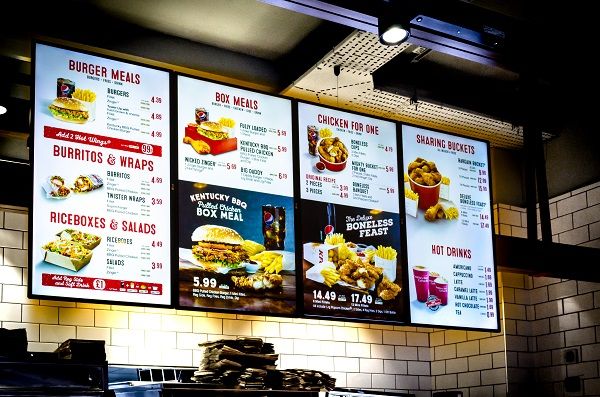 7. No Reporting and Analytics
A casual attitude towards reporting and analytics can often lead to the doom of your restaurant. Without any data on the daily operations of the business, you will not be aware of whether your restaurant is turning a profit or in the red. Real-time reports also help in identifying the reason for the loss. 
How To Avoid
No matter what your restaurant's size or format is, you need to document all the business transactions and maintain relevant reports to avoid restaurant failure. The reports need to be reviewed every day by the owner to keep track of the business. Over a period of time, the reports can reveal definite performance trends, and help you make critical decisions. You can streamline both FOH and BOH operations through your restaurant POS, help you save on both money and labor. An ideal restaurant management software also provides you all the details that you need to know
8. No Marketing
With extreme competition and shifting customer loyalty, consistent marketing is an absolute must for restaurants. Not building new marketing strategies around your customer data leads to a loss of customers that negatively impacts the business.
How To Avoid
Set aside a budget for marketing right from the inception of your restaurant. It is also a good idea to hire a digital marketing agency or have an in-house marketing team to run marketing campaigns for your restaurant.
The marketing activities should highlight the strengths of your restaurant. You need to analyze the consumption patterns of customers and come up with engaging campaigns. Similarly, you can run highly personalized Loyalty Programs and SMS marketing campaigns for generating repeat visits. However, remember to measure each marketing activity. 
A lot of planning, strategizing and hard work goes into executing those strategies for running a successful restaurant. Look out for these reasons and avoid them while running your business in the extremely competitive UAE restaurant industry.