Cloud kitchens, also known as ghost kitchens, virtual restaurants, dark kitchens, or delivery-only restaurants, have become more prevalent in the current restaurant scenario. With the growing interest of restaurant owners, innovators, and entrepreneurs in the cloud kitchen industry, there have been multiple fundraising events by cloud kitchens worldwide. Cloud kitchens are expanding rapidly in the F&B market in Dubai where the food delivery sector is expected to grow at a rate of 6% annually over the next five years. Let us look at the top profitable lessons that foodservice operators in the UAE can learn from the cloud kitchen model.
Top Profitable Lessons to Learn From Cloud Kitchen Business Model in the UAE
London-based food delivery service, Deliveroo, launched a new kitchen concept in Dubai in the year 2017. Christened Deliveroo Editions, it was the first-ever remote kitchen that provided shared kitchen space for free to some of the most famous restaurants in the UAE such as Burger and Lobster, Clinton St. Baking Company, and Joga. This collaboration with Deliveroo enabled these restaurants to deliver to places they couldn't serve before. Food To Go, another Dubai-based cloud kitchen concept, has planned for further expansion across the GCC region by 2021.
Recently in 2021, Dubai-based Grubtech, a platform for cloud kitchens and delivery-centric restaurants, has been able to secure $3.4 million pre–Series A funding.
This move comes in response to the rising demand for cloud kitchens as health, safety, and hygiene took center stage, amid the ongoing COVID-19 pandemic and led to the fundamental shift in consumer demand.
The ease of getting food delivered to one's doorstep has led to an increase in the number of orders being placed online.  The fear of the virus has also played a big part in delivery-only restaurants gaining momentum.
Considering the increasing demand for online food delivery, many restaurant operators are now preferring to start their own cloud kitchen business instead of more brick and mortar outlets. A cloud kitchen model obviates the need for physical space and focuses only on deliveries whereby a consumer places orders via a website, mobile app, or food aggregator app.
The low cost of experimentation and low-risk factor is further encouraging both new as well as established restaurateurs to venture into the cloud kitchen business. Several cloud kitchen operators and kitchen as a service (KaaS) providers have already come up in the UAE. Looking at the rapid expansion of the cloud segment, there is a clear market opportunity for infrastructure, equipment, and utility providers to provide support services.
Mentioned below are some profitable lessons to learn from the cloud kitchen model in the UAE.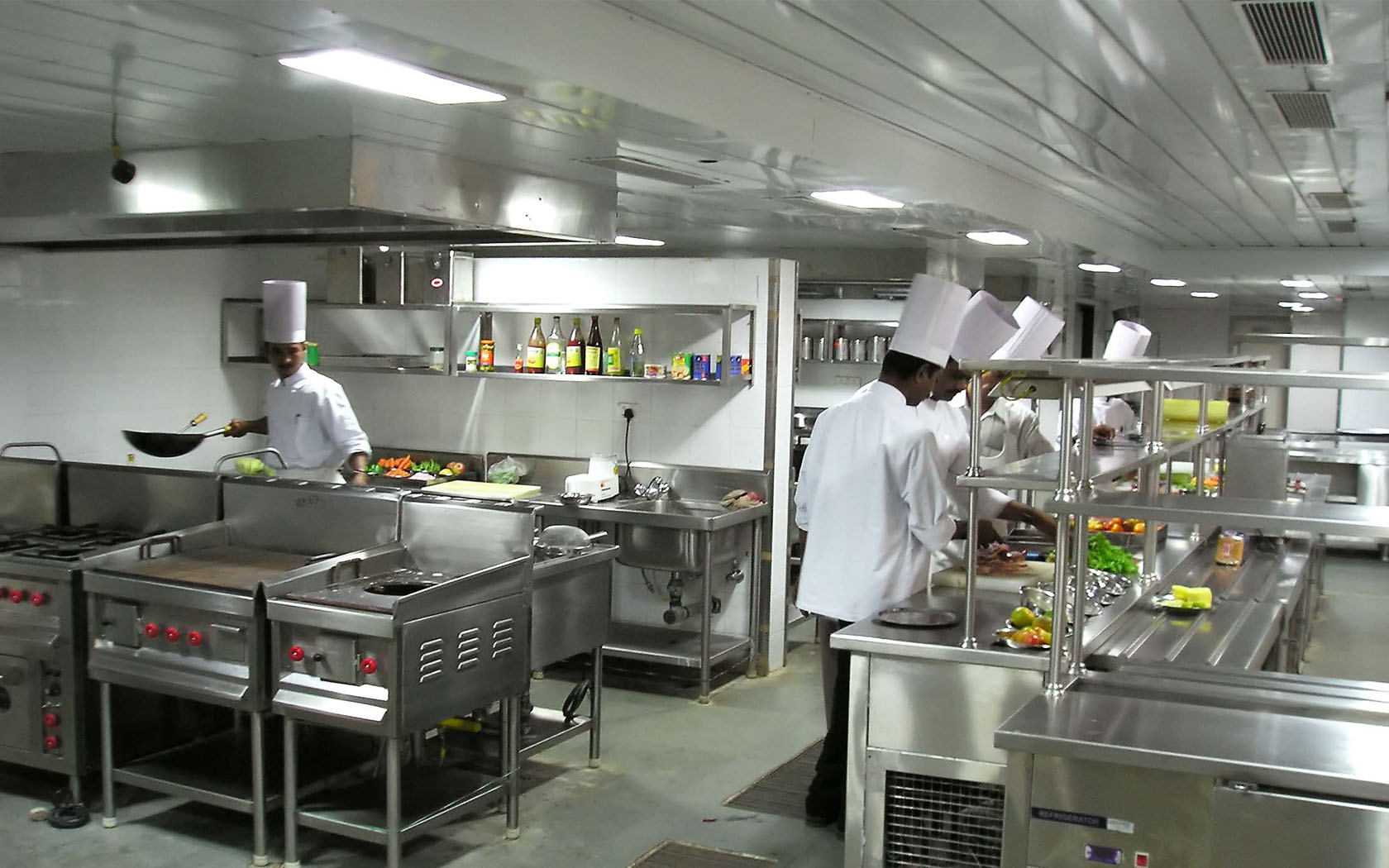 Lower Operational Costs  
A cloud kitchen eliminates many operating costs that are otherwise incurred by traditional restaurants such as high rentals, FOH labor costs, decor and remodeling costs, etc. In a typical restaurant space, labor cost takes up to 50% of the average restaurant's monthly revenue. A cloud kitchen, spaced out within 500 ft space, can efficiently serve as many or even more customers as a full-fledged 1500 sq. ft traditional restaurant. 
One can start a cloud kitchen business at only one-third of the investment of a traditional dine-in restaurant. This is because there is no requirement for a prime location with high footfall, thereby reducing real-estate costs. With no front-of-the-house space, operators need not worry about creating a remarkable dining experience for customers. These factors play a significant role in bringing down the overall cost of operating a cloud kitchen business.
Better Scope Of Experimentation With Decreased Risks
Cloud kitchens allow restaurateurs to experiment with more cuisines with minimum risks. Owing to lower upfront expenses required to start the venture, cloud kitchens are worth exploring by even those without any prior restaurant experience. Existing brick and mortar restaurants that are looking to scale up but are concerned about high expansion budgets can also explore cloud kitchens as a potential option.
Better Profit Margins
One of the prominent advantages of having lower operating costs is that cloud kitchens can leverage their profit margins to offer better competitive pricing. Unlike a traditional restaurant, these delivery-only kitchens can price their menus much more reasonably. A cloud kitchen model can improve overall customer satisfaction by focusing entirely on improving the quality of food and delivery services.
Cheaper advertising
The cloud kitchen model is solely an online business model. With the increasing popularity of third-party food delivery apps and instant ordering, the only marketing efforts that a cloud kitchen needs to put in revolve around an appealing menu, attractive offers, and maximizing the order turnaround times. Social media is another efficient marketing channel for cloud kitchen businesses to reach out to their core audience.
Widening Scope Of Scalability and Market Opportunity 
The cloud kitchen business model allows restaurateurs to experiment with multiple concepts without much investment. You can operate numerous brands from a single kitchen by using the same kitchen infrastructure and resources. Opening a new brand is as easy as simply getting the new brand listed on the online food aggregators. 
The success or failure of one brand does not impact the other brands that may be operating from the same cloud kitchen. Restaurant experts have unanimously predicted the future of the restaurant industry as being delivery-oriented. Given the robust growth of the online delivery market at the moment, the times ahead definitely look promising for cloud kitchens. 
Incorporate these profitable lessons from the success of the cloud kitchen business model in the UAE and take your business to new heights!