Restaurateurs worldwide would agree to the fact that running a restaurant is subject to fluctuations and changing customer demands. There's hardly any predictability of business given the increased competition. No one in the restaurant business appreciates the slow days, but there is no denying that they are unavoidable. Keeping in mind the sprawling restaurant business in Singapore, it is imperative for restaurateurs to come up with stellar techniques and strategies that would attract more customers even during the slowest days. With mindful tactics and techniques, an analytical understanding of inventory requirements, and well-crafted marketing campaigns your restaurant can generate profits during the slowest period and continue to stay ahead of other competitors in the market.
How Can Restaurants In Singapore Offset Slow Days
Before finalizing the marketing campaigns, restaurant owners need to understand the sales dynamics of slow versus busy days. Restaurant Management Software can provide significant help in understanding past sales trends and customer ordering patterns. Based on these insights, restaurants can maintain a steady record of inventory requirements and predict future requirements based on objective estimates. Considering the high food costs in Singapore, robust POS systems can prove highly beneficial in optimizing the overall operational costs and inventory volumes.
By running personalized marketing campaigns with the customer information garnered, to implementing better facilities for attracting customers, focusing on prompt food delivery, and hosting live events, your restaurant can attract repeat visits from customers even during the slowest days.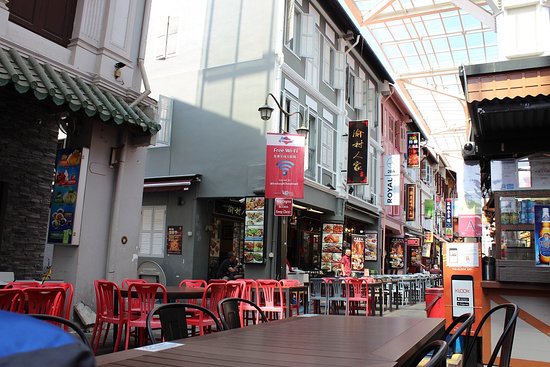 1. Personalized Marketing Campaigns
With customer-specific marketing strategies, your restaurant can generate sales during the slow days. A comprehensive CRM database in the POS system segments the entire customer data into specific groups and helps your restaurant in running targeted and personalized marketing campaigns. Notify your customers about the upcoming discounts and special menu offers. Run loyalty programs and offers to attract your regular customers. Based on the customer details stored in your database, you can send personalized anniversary or birthday special messages and emails with customized discount coupons to increase customer loyalty. 
2. Special Weekday Offers
Offering appealing weekday offers to lure more customers to visit your restaurant on a working day can be one of the best techniques to offset slow days. You can add specialized discounts and offers on the weekday restaurant menu or roll out special weekday discounts on specific menu items. Weekday offers also provide a great chance to upsell items whose sales margins have been deteriorating. You can specify complimentary offers on food or drinks to attract more customers.
The 'happy hour' strategy during weekdays has also worked in favor of many restaurants and cafes serving liquor in attracting the young crowd. POS systems are efficient in analyzing past sales trends and providing insights around the behavior of your customers by generating detailed reports on the same. Based on the accumulated data, you can roll out customized coupons and discounts informing your customers about the ongoing events in your restaurant. 
3. Focus on Prompt Food Delivery
Lunch hours in Singapore are long and tedious unlike the norms followed in other parts of the world. It gives an excellent opportunity for the restaurateurs to optimize the waiting time, especially on the takeaway and delivery orders. With the fierce competition in the Singapore market and the shortage of labor, ensuring prompt food delivery to the customers will keep you way ahead of the existing competitors.
Focus on optimizing the overall preparation time of the meals. Many restaurants are adding the feature of pre-order and pre-select food on their website/food apps. On a similar note, you can partner with food delivery platforms like Deliveroo, Grab Delivery and Foodpanda to accept orders readily from your customers and ensure a speedy delivery that will enhance the customer's experience with your restaurant brand and provide a major hike in your total sales. 
4. Connect Through Social Media
Social media users in Singapore account for a total of 4.6 million. Social media sites like Facebook, Twitter, and Instagram are some of the best platforms to reach out to potential customers, run campaigns and build better relationships with customers. With around 61% of social media users in Singapore deciding to visit the restaurant after coming across a social media post, it is right to say that social media significantly affects the decision making of consumers. 
Both paid and organic outreach campaigns on social media platforms can maximize your marketing efforts to help you garner more customers. You can make use of geotagging to advertise the real-time location of your restaurant. People tagging your restaurant's location on their posts provide free marketing to your restaurant brand. Effective social media strategy contributes significantly to the growth of your restaurant business.
5. Host Events
Hosting events and engaging customers with live musical performances and celebrations is one of the most effective techniques in attracting more customers during late evenings on weekdays. While musical gigs and live performances are perfect for attracting the younger crowd, you can also open up space for working professionals by conducting special seminars and corporate workshops. 
When it comes to festivities and liveliness, Singaporeans have great vigor and enthusiasm. The celebrations during important dates like Chinese New Year, Lantern Festival, Hari Raya, Christmas, etc. offer an excellent opportunity for the restaurateurs to attract customers s. Restaurateurs can introduce theme-based offerings such as limited menu offerings, special weekly or monthly discounts exclusively dedicated for a specified period.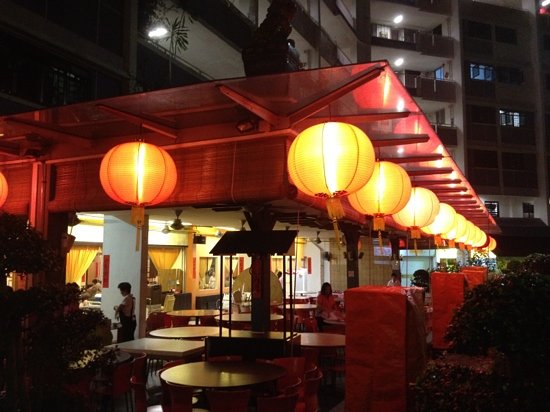 In a competitive market like Singapore, slow days can affect the profit margins of your restaurant and pose a challenge for the success of your restaurant. These stellar tips and techniques will ensure that the slow days do not hamper your restaurant's success and that it continues to attract a large pool of customers even during the dullest days!