A well-designed menu is a crucial part of a restaurant's appeal. Strategically designing the menu has worked wonders for some dining establishments. But deciding on factors like the length of a restaurant menu, whether to offer a small or large menu can be tricky. A research study from Columbia University revealed that customers prefer fewer choices on menus as it makes the decision process much more comfortable. This indicates that offering a limited menu can be beneficial for your restaurant and improve the overall customer experience. 
Why A Limited Menu For Your Restaurant Could Be Ideal 
A long, intricate menu offers a plethora of food choices to the consumers, whereas a limited menu offers fewer menu options to choose from. The persisting trend of the long menu is the outcome of intense competition and consumer demand for more choices. Offering more menu options has also been a marketing gimmick in the hope of attracting diners and keeping them loyal.
However, bigger does not necessarily always mean better. This is especially true in the American dining scenario as consumers have grown tired of the long menu and prefer quality over quantity. Brands like Olive Garden, McDonald's, and Burger King have been looking at trimming the number of offerings and focusing on better-executed menu items. Most of the Michelin Star or award-winning restaurants also have smaller menus.
This article discusses the reasons why making your restaurant menu smaller would win more customers and add to the overall profits of your restaurant.
A good example of a limited menu
1. Improves Overall Quality
An extensive menu may offer multiple options to choose from, but there is a high possibility that it may deteriorate the quality of dishes. On the other hand, with a limited menu, your restaurant chefs can focus on making few but well-executed, high-quality dishes. Limited menus guarantee better execution in the kitchen with increased levels of accuracy and consistency. Better coordination, in turn, helps in providing faster service, keeps the food fresh and ultimately elevates the guest experience. 
2. Lesser Food Costs
Food cost is often the most significant thing to worry about and accounts for one of the highest expenses of a restaurant. An extensive menu requires more inventory, and the chances of food wastage are higher. On the contrary, a limited menu curbs excessive food costs and ensures you spend less money on it. With fewer food items to offer, it is easier to track the exact ingredient requirements leaving no space for excessive inventory wastage.
Some recipes may even require the same ingredients, and even after ordering the raw materials in bulk, you would be able to negotiate a better deal with vendors, cutting down on excessive purchase orders. A smaller, streamlined menu, therefore, has a significant effect on the bottom line and increases the productivity of the restaurant kitchen. 
3. Better Profits
A shorter menu has better profit margins than a long, elaborate menu. With limited items to offer, restaurateurs are better placed to forecast future demands and avoid inventory wastage. They can standardize the food quality while ensuring that the best selling items or signature dishes consistently taste great. When restaurants trim their menus, even a highly-priced menu is capable of boosting profitability.
4. Does Not Overload The Inventory Management Process
Managing inventory is simplified with a limited menu. The preparation of fewer menu items requires less raw materials. Limited stock supplies require fewer food vendors and a substantial decrease in the total number of purchase orders. Extensive menu items are harder to stock and cook at a consistent level, so they tend to be aimed at a different segment than the shorter menus with more consistent cooking.
5. Streamlines The Order Taking Process 
From an ordering viewpoint, a limited menu is better than an extended menu. When customers are bombarded with too many menu choices, it can lead to 'decision fatigue' and leave your customers confused. 
However, if your menu is limited and has a simple, easy to read design, deciding what to order would be easier and quicker for customers. A small menu would also help in streamlining and improving the ordering process and service for your employees. It will decrease the turnaround time exponentially and make it simpler for the servers to process orders and address more customers.
6. Works As A Wonderful Marketing Tool
A smaller menu offers better visibility of the entire brand's offerings. Limited menus also serve as exceptional marketing tools. A shorter menu is visually appealing. If you follow the latest trends in menu design, it will capture the attention of customers, and they are more likely to choose your restaurant brand over others.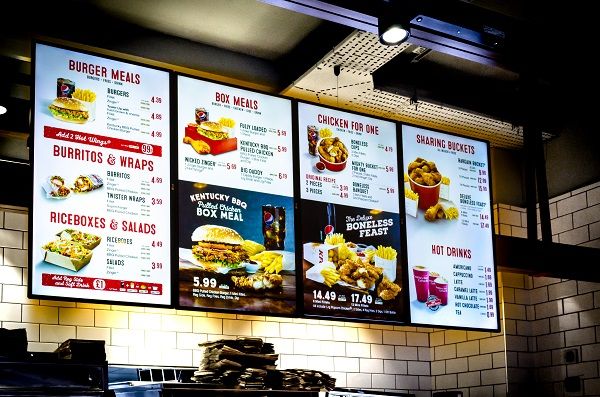 Effective Tips For Making The Most From A Limited Menu
Follow these useful tips in generating maximum business from a limited menu.
Bring changes in the menu quite often. Don't change it entirely but make it a point to replace less popular items with high-profit menu items. 

Most often than not, accommodate alternative items that can be cooked at the last moment

If your restaurant follows a long, intricate menu, consider switching to alternating short menus once a week. However, keep your restaurant dynamics and the target audience in mind. 

Keep aside a few menu items to be added in the 'Specials Menu.' Offer these items on special occasions and use creative ways to display your special menu to the customers. 
A limited, streamlined menu has a considerable effect on your restaurant's profits. Better inventory management, efficient service, improved customer experience, smooth process of purchasing inventory and consistent cooking are some of the reasons that make the limited menu an immense success. Consider reducing the size of your restaurant menu and make your restaurant business quick-moving!