With increased choices, customers tend to switch from one restaurant to another in a jiffy, mostly because of poor user experiences. This is why it becomes essential to use your restaurant customer data to give them a stellar and personalized experience. 
Here are the primary customer data points that you should be focusing on:
Customer name 
contact details, address
Ordering frequency
Average Spend
Ordering behavior, favorite items
Birthday, anniversaries
Special requests, allergies, aversion to spicy food
The most successful restaurants believe that giving remarkable customer experience is one of the primary reasons for their success in the restaurant industry. The increasing dynamics and these dramatically changing customer trends require these restaurateurs to be extra careful while handling their customers. Using their data in a way that they feel valued at your restaurant is essential in the present scenario. Restaurant management software becomes crucial here.
The use of a restaurant POS with an integrated CRM makes it possible for a restaurant to keep an extensive database of all the customers that come by. Utilizing this data effectively can not only improve your restaurant's ambiance but also improve your sales marginally. 
How To Employ Customer Data To Increase Sales 
You need to understand that when we say customer data, we aren't just referring to running a few loyalty campaigns. Utilizing your customer data for specific marketing campaigns, improving services, and operations could help you in retaining customers. Customer retention immensely depends on how good the food is and how valued they feel at your restaurant. 
Remembering your customers by face, or by their name, or keeping track of their birthdays are a few tricks you could use to enhance customer experience at your restaurant. Making the customers happy should be your only priority in the restaurant industry, which is why using the right technology for it becomes essential. 
1. Develop A Bond With Your Guests 
More than 85% of restaurant success reports mention that the restaurants that use customer data to maintain higher engagement with their customers tend to be more successful than the rest. 
Using your customer data like where they live, the frequency and most acquainted hours of their visit, and so on, helps you to know a lot about your customers. Getting to know about their aversions, whether they have some allergies to spicy food or so on, helps you to build a better bond with the customers, and thereby increase sales in the long run.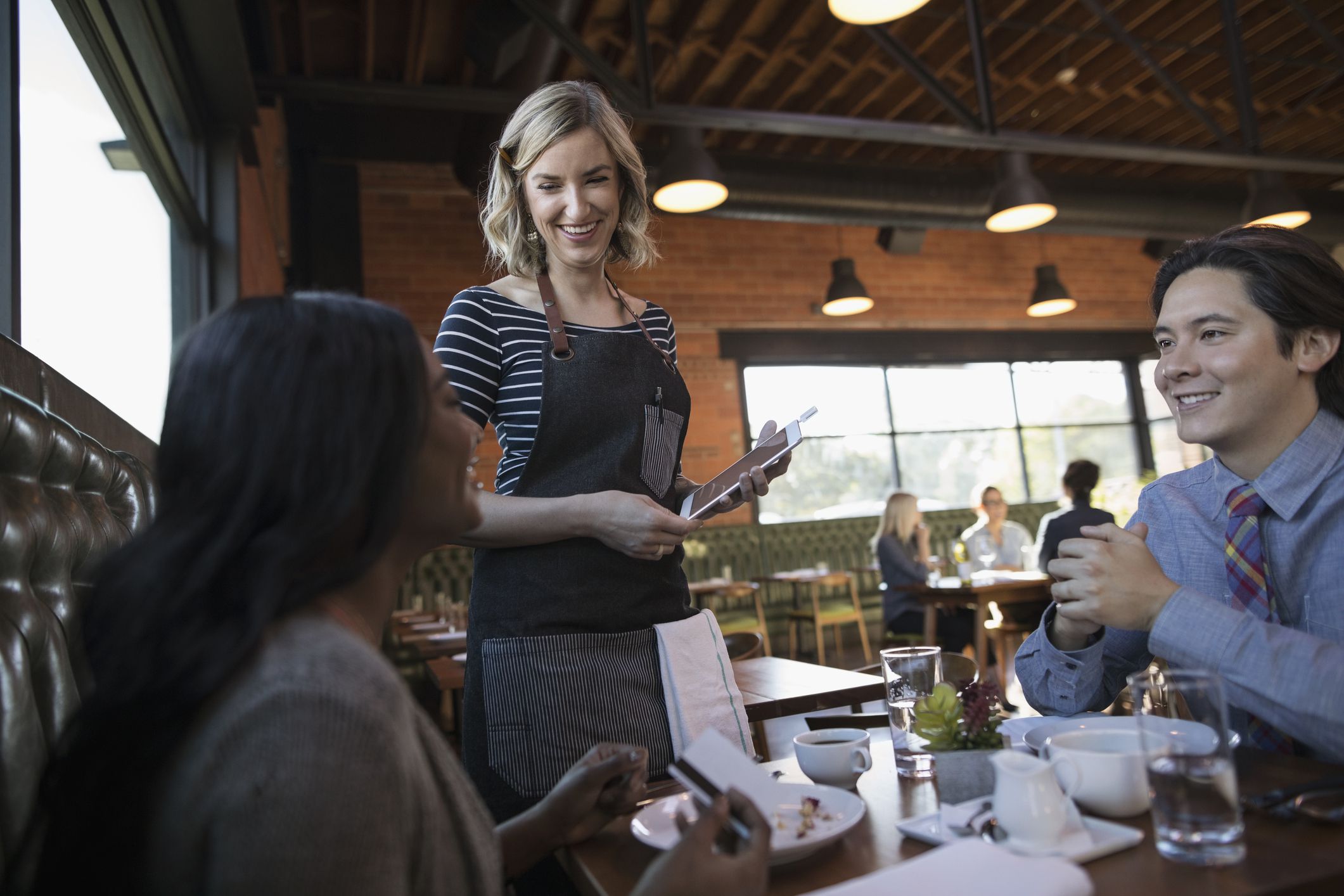 You could use information like their birthdays, anniversaries, etc. to make them feel valued. Sending out personalized messages on birthdays, anniversaries, or other special occasions attract customers more than any different marketing strategy. As a restaurant first-line staff or even the manager, such data could improve your restaurant's experience as a whole and help build customer loyalty and retention.
2. It Helps You Improve Operations 
When we talk about customer data, we also mean the specific dishes your customers' order and the particular peak times when a particular dish is sold. Such information can help you understand your bestseller dishes or the recipes that aren't performing as well.
Using restaurant management software with an integrated CRM is recommended to maintain customer data.
Analyze Your Bad and Good Days 
Taking an in-depth look into your customer data also helps you to analyze your peak working hours or bad days. You could work around the prices of your bestseller dishes around these peak hours, or offer better discounts during your bad hours to increase sales. 
An ideal restaurant POS also helps you schedule when you want to change the prices of your particular dishes, generally around some occasions. You could also add more recipes related to your best sellers to improve your sales. Preparing a complete marketing strategy around the same using your regular customer data could also prove to be quite successful for your restaurant. 
3. It helps you Improve Feedback 
Apart from getting Feedback, analyzing your customer data enables you to respond to your customers faster. Checking your regular customers and responding to their queries or Feedback quicker would take your restaurant sales to the next level. 
A restaurant management software provides you with a platform to get and store all your customer feedback forms. These feedback forms could seek custom feedback based on the different items that you ordered or could relate to the services you offer. These feedback forms could be utilized in real-time. In the case of negative Feedback, the owner is notified at the very moment and could rectify the situation by taking immediate action. Taking such measures certainly helps you increase sales by a considerable margin.  
By using an ideal POS, you get a platform to serve each of your customers with the feedback form, and not just the ones that are your regulars. Unlike the traditional feedback forms that had a more general approach, these feedback forms are automatically generated in the POS, and specific to each customer's order. You tend to get better information than traditional-feedback forms. Handling negative Feedback right at the spot through these forms also saves your restaurant from any kind of negative publicity on social media as well. 
4. Running Personalized Marketing 
Your customer experience needs to be quick, responsive, personal, and comfortable. You need to able to use analytics with your customer data to get better results and improve customer satisfaction. 
For instance, one of your regular customers could have a specific preference for his coffee. He likes it strong and is a regular at breakfast time. There could be a personalized marketing campaign for customers like him that focuses on breakfast discounts. Such marketing would be both impactful and attractive to a customer, as it revolves around his needs. 
a) Loyalty Programs 
The 80/20 rule of the restaurant industry states that 80% of your restaurant sales come from 20% of your customers—the regular ones. These steady or loyal customers, as we like to call them, could be awarded some kind of redeemable points or discounts under the loyalty programs that you run at your restaurant. 
Keeping and analyzing your customer data helps you run these loyalty programs efficiently. Investing in the right restaurant POS to keep all your customer data should be on top of your priority list. Therefore you must keep an eagle's eye for the right features that you need in your restaurant POS. 
b) SMS & Email Campaigns 
The incorporation of restaurant management software makes it possible for you to run several email and SMS campaigns for enhancing your sales and overall revenue. These emails could be built around using your customer data like their birthdates, addresses, and ordering behavior and history.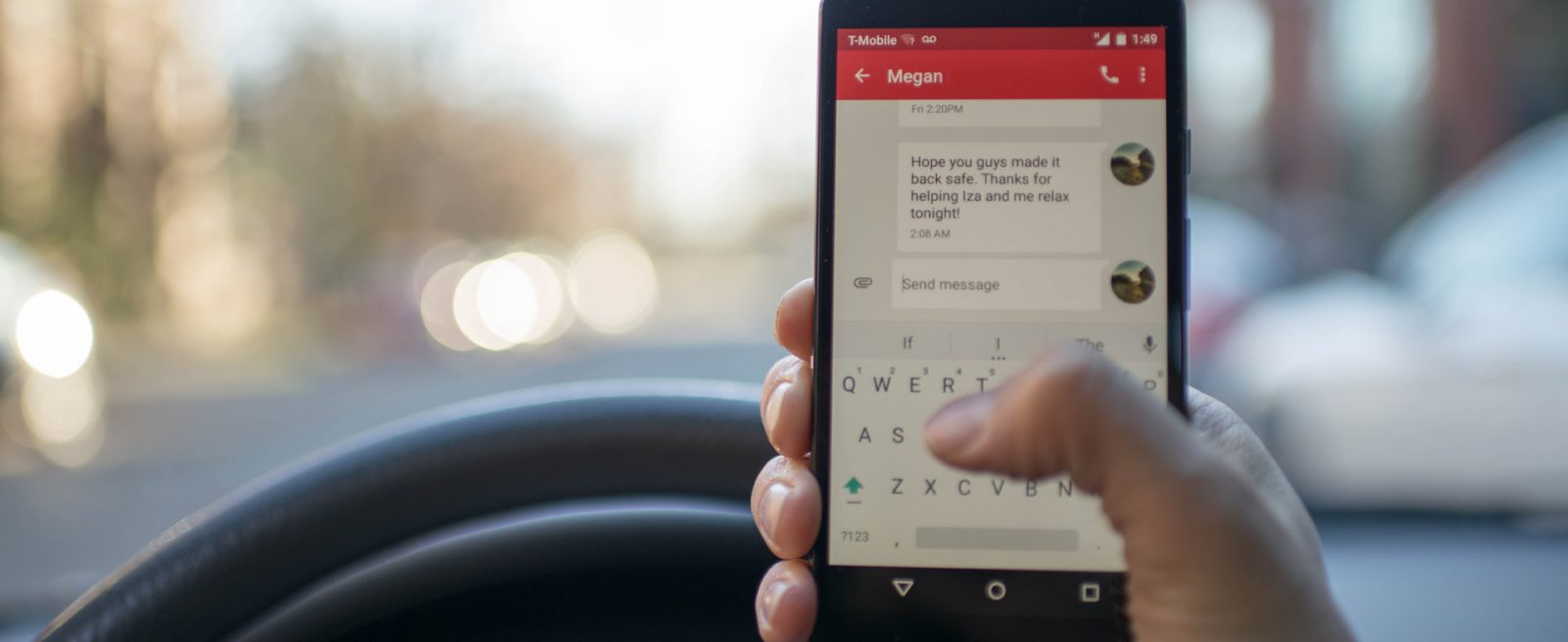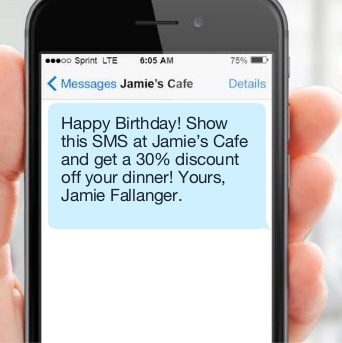 For instance, getting a 'happy birthday' or 'celebrate your happy anniversary' mail/ SMS specifically for each of your customers could have a positive impact on your sales and make you build your brand name better. A restaurant POS could be used to segment your customer data based on the average ticket size of their order, menu preferences, and dining frequencies.
If you don't see a high-paying customer ordering in a particular month, you could send them a "We miss you" email with some discount coupons on their most ordered dish to bring their attention back to your restaurant. These specific targeting could help you increase your potential sales. 
5. Encourage Off-Hours Visits 
Your off-hours could be immensely disappointing for your restaurant accounts, as there are minimal sales and fewer customers. This brings in the need for creating several marketing campaigns specifically for enhancing your off-hours visits. Running campaigns that involve discounts around these off-hours would help you to attract your customers during those sad hours. 
A restaurant management software could help you achieve that and much more, by keeping a time bracket around which you don't get enough customers or orders. You could also change the prices of your bestseller dishes accordingly using your POS and make some sales. A lot of restaurants, including bars, adopt the same technology, where they change prices of their particular dishes according to the time they are most or least sold in. 
6. Menu Optimization
Having an idea about what your customers like to have, your bestselling dishes, and also the dishes that are not working will help you engineer your menu drastically. You can look into your customer's past orders, their favorite dishes, or simply look into the analytics of your restaurant management software to get this information.
Putting your bestsellers on the top or making sure that customers notice them could help you increase your sales and may result in them wanting to come back again and again just for that dish.
This helps in customer retention indirectly, as most of the customers are mostly attracted by how you shape and design your menu. Since a restaurant POS also helps you to get Feedback and store all of this information on a particular platform, you could use this customer feedback and put it out on your menu.  
7. Utilize And Generate Customer Reviews 
Another effective way to increase sales is by generating customer reviews as well as using these reviews to attract other customers. You could creatively incorporate these reviews or feedback comments into your menu to create a better impact. Since Instagram is gaining a lot of customers' attention, you could try incorporating your customer reviews into your page to build trust and enhance customer retention.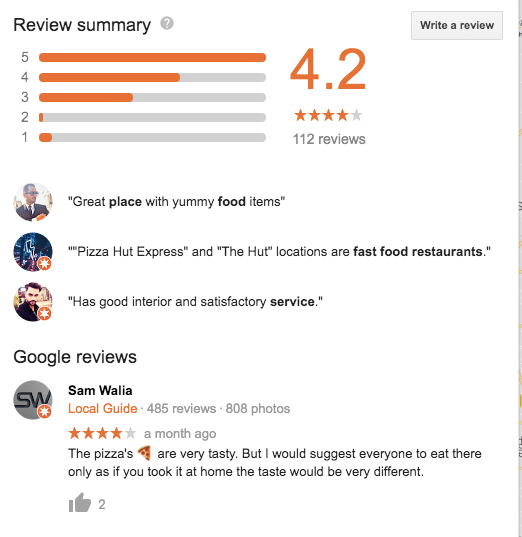 These customer reviews could be used to rectify mistakes in real-time. This practice could be successfully run through your restaurant POS. Getting real-time reports of your restaurant operations 
The famous restaurant chain, 'Big Chill in Delhi,' focuses on customer reviews and has one on one interaction with the consumers on how they like the services. This kind of practice has helped them to improve their services over time, thereby enhancing their sales. 
All in all, customer data can help you in more ways than you can think of. Along with running several specific marketing campaigns, you could also try improving your services and operations through your customer data. It is therefore recommended to utilize the customer data well enough to be able to achieve all of that, which is highly dependent on the kind of technology you use at your restaurant.