The food delivery market is booming, and the online food delivery segment is projected to grow to $365 billion by 2030 globally. Going by the food delivery statistics in the UAE, the food delivery sector is expected to grow at an annual rate of 6% and likely to continue for the next five years. Considering the high rentals, shifting customer trends, and the thin profit margins of a traditional restaurant, many foodservice operators are now pivoting towards an online delivery model or cloud kitchen model in the UAE that is proving to be more profitable. 
A Brief About The Cloud Kitchen Business
A cloud kitchen, also known as a virtual restaurant, ghost kitchen, or dark kitchen, is a delivery-only restaurant format that doesn't offer a dine-in facility. Cloud Kitchen models accept orders via online platforms such as websites, mobile apps, third-party platforms, or hotline numbers. The delivery-only restaurant format primarily relies on online food aggregators such as UberEats, DoorDash, Deliveroo for accepting large online orders. Therefore, partnering with third-party platforms is extremely necessary. 
A delivery-only restaurant is considered as a low-risk, low investment, yet high-profit model. Setting up a cloud kitchen is significantly cheaper as compared to a traditional restaurant. Moreover, a cloud kitchen provides restaurateurs with an opportunity to experiment with different concepts and formats. It has given rise to varied food delivery business models such as multi-brand kitchen models, aggregator-managed cloud kitchen, co-working spaces, etc. 
Starting A Cloud Kitchen Business In The UAE
Low set-up costs, and ease of replicating and scaling operations makes cloud kitchen one of the most profitable food business formats. As they do not require a storefront at a prime location or front-of-house staff to serve customers, it only takes one-third of the resources to establish a cloud kitchen business. 
Here is a detailed checklist you must follow to start a cloud kitchen business in the UAE.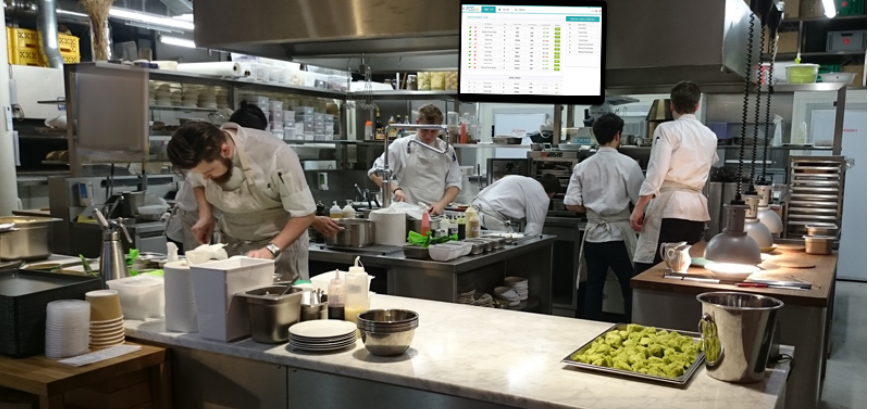 1. Location & Property
A cloud kitchen doesn't require a premium location that generates high footfall. Instead, one can operate a cloud kitchen business from a 250-300 Sq Ft space, which brings down the cost significantly.
Ghost kitchens can be set up in a variety of locations, such as residential areas, unused parking lots, market backsides, keeping in mind that there is high customer demand. Alternatively, operators can leverage shared kitchen space to cut down on the initial investment.
2. Licenses
Acquiring proper licenses and certification is mandatory before starting a cloud kitchen. Having the necessary permits and licenses in place would save you from legal hassles. 
The major licenses required to start a cloud kitchen business in the UAE are Trade License and Food License. Make sure to have these in place before starting a food delivery business.
3. Kitchen Equipment & Packaging
The types of kitchen equipment you source for your kitchen depends on the type of cuisine you are serving. However, cooking range, refrigerator, oven, cutting knives, etc. are some of the essential equipment required to start a cloud kitchen. Here is a complete list of kitchen equipment you would need to run a successful food delivery business.
The packaging is another crucial part of running a food delivery business. No matter how good the food is, if it is not packed correctly, it would ruin the entire customer experience and affect your brand's reputation. Invest in excellent packaging material that meets industry standards including high-quality plastic containers, boxes, spoons, etc. to ensure proper packaging of your food.
4. Staff
As there are no Front-of-House operations in a typical cloud kitchen business, you don't require a lot of staff for running your cloud kitchen. You can easily start a cloud kitchen business with even a handful of employees. If you run multiple brands from one kitchen, the same chef can prepare food for different brands. It is advisable to start the business with a small team and hire more staff when the incoming order volumes increase.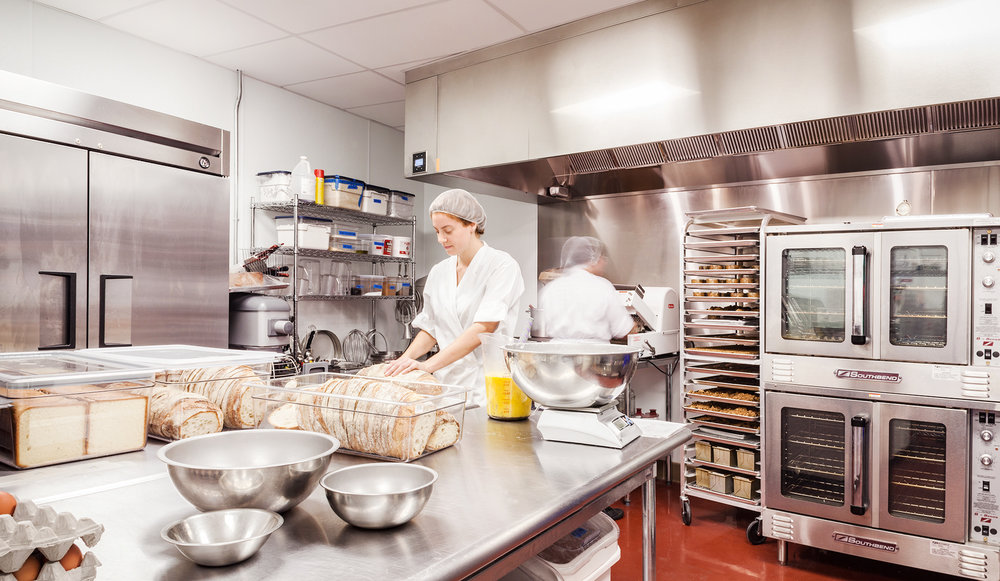 5. Generating Online Orders And Marketing 
Since a cloud kitchen relies only on online and telephonic food orders, you must spend heavily on marketing your food delivery brand, in the initial days. Without a storefront, display boards, and signages to create a brand recall, online marketing becomes critical. 
List Your Cloud Kitchen On Online Food Aggregators: As online food aggregators are likely to be popular with your target audience, listing your dark kitchen on these platforms is a must. Log on to the aggregators' website to submit an inquiry for registration. 
Promoting Your Cloud Kitchen On Online Aggregators: For any new restaurant business, paid marketing is essential to generate business quickly. Promoting your cloud kitchen on third-party online food aggregators is highly recommended. Even though these aggregators charge a higher percentage per order revenue, they provide higher visibility to your restaurant brand.  Consider investing in paid marketing to promote your business better. 
Social Media Marketing  It is always a good idea to focus on social media marketing for your cloud kitchen business right from the beginning. Create your restaurant's page on Facebook, Instagram, and Twitter, and make sure to post enticing pictures of your food, promotions, etc. Use relevant hashtags to connect with your audience. Also, consider running paid ads on social media platforms to reach a broader audience and generate online orders.
Search Engine Optimization: You must ensure that your online ordering website ranks higher on the search engine pages when a customer searches for it on Google. Use the right keywords and phrases and ensure that you have a mobile-ready website that is optimized for Search Engines. 
Loyalty Programs And SMS & Email: When crafted appropriately, Loyalty Programs and personalized SMS and email campaigns tend to deliver a high ROI. Run highly targeted SMS and email campaigns based on the customer order history to retain their loyalty. 
6. Technology Needed For A Cloud Kitchen
Technology plays a crucial role in streamlining the order management of a cloud kitchen business. A virtual restaurant requires an integrated online restaurant ordering system that accepts online orders and speeds up operations.
These are the tech-related requirements to set up your cloud kitchen business. 
Centralized Ordering System: A POS system that receives orders from various online food aggregators centrally is a must for any cloud kitchen business. As your cloud kitchen would ideally be listed on multiple online food ordering platforms, manually entering the order details into the POS system is a big hassle. Invest in an integrated POS system that accepts orders from various sources and maintains records of orders received via each platform. 
Online Ordering Via Website and/or Mobile App: While partnering with online food aggregators is essential, you must build a website or mobile app for accepting orders. Create an online ordering-enabled restaurant website and mobile app that is user-friendly and well optimized for customers to order food online with ease. Design your food ordering landing page smartly to garner more online orders.
Call Center Panel To Receive Telephonic Orders: If your cloud kitchen receives a high volume of telephonic food orders, consider investing in an integrated Call Center panel. This will streamline all the telephonic orders, and log them directly into the POS. You can also access the customer details and ordering history, which will prevent the need to ask for customer addresses and other information again. 
Integrated Kitchen Display System: In a fast-paced cloud kitchen, an integrated Kitchen Display System is a must-have technological tool to optimize the overall order preparation time. As soon as the order is received, it gets automatically updated in the KDS. A KDS not only makes the cloud kitchen operations smoother, but also identifies any lags in the order preparation, and further optimizes the preparation time.
Integrated Delivery System For Food Delivery: Having an in-house delivery system will help you assign orders to the delivery executive quickly according to their location and availability. You can also track the order status and notify your customers via automatic SMS updates.
Robust Inventory Management System: Inventory control is essential for a cloud kitchen to manage stock-in-hand and minimize food wastage. A smart inventory management system will enable you to track daily stock consumption and prompt you to order more stock when needed. It will also help to keep your food costs in check.
The cloud kitchen format offers a plethora of opportunities to restaurateurs while keeping operating costs under control. The profitable dynamics of ghost kitchens have resulted in many spin-off businesses blooming in the F&B industry. With businesses increasingly investing in the UAE restaurant space, the cloud kitchen format is now fast becoming the most preferred concept for opening a new business or scaling an existing one!