With increasing competition and rapidly evolving trends in the UAE F&B space, it is challenging for restaurants to keep sales steady. Apart from the competition, there are several factors such as seasonality, economy, etc. that poorly affect sales. Hence, there is a need for restaurant owners to look out for innovative ideas that not only help them in increasing sales but also increase profits. In this article, we have shared some techniques that restaurants in the UAE can utilize to attract new customers, widen the customer base, and maintain steady cash flow.
How To Increase Restaurant Sales In The UAE
Whether you have a brand new restaurant business or you've been around for years, increasing restaurant sales is a priority for every restaurateur. Mentioned below are time-tested sales-building ideas that will attract more customers and increase revenues for your restaurants in the UAE. 
1. Leverage Online Delivery By Establishing Your Delivery System
According to statistics, online food delivery revenue in UAE is expected to show annual growth of US$1,219m in 2021. Restaurant operators must understand the necessity of enabling a robust online food delivery system to increase their sales. Due to the ongoing situation, customers in the UAE are still preferring online delivery for the convenience it provides. Apart from establishing partnerships with online food ordering websites or third-party food aggregators such as Deliveroo, Talabat, Careem, etc, optimize your restaurant's website and build apps to enable online ordering. 
2. Price The Menu Items Carefully
While pricing the menu, keep in mind the economics of your restaurant, inflation price, food costs, and target audience. Do not forget to analyze the market, and consider your competitors' strategy. If your competitor is serving a similar dish to yours at a lower price, you would probably observe a significant drop in your restaurant sales.
Though increasing the costs of your menu items also increases the net sales of your restaurant,  you should raise your prices incrementally. Why? Increasing the cost of your menu items abruptly might not be taken positively by your customers. Instead, try rising the menu price over a while, aligning the food items to be sold according to the changing dynamics. Doing this will gradually help in increasing the overall sales and profit of your restaurant.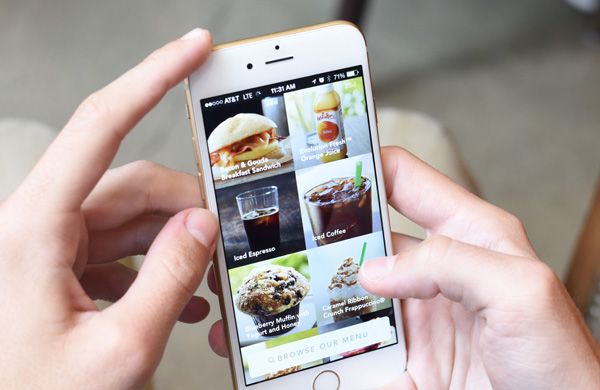 3. Increase Your Sales Through Online Marketing 
Emiratis are continually taking the help of online mediums to find their desired products and services. Therefore, including online marketing in your restaurant sales strategy is a must. 
An excellent Online marketing strategy would widen your restaurant's reach and help you stand out from the rest of the competition. Make the most of online marketing mediums such as social media, Google My Business Listings, online review sites, local directories, etc. to reach out to potential customers and increase your restaurant sales. 
4. Run Loyalty Programs
Loyal customers are fundamental in shaping a restaurant's success. On average, a loyal customer tends to spend 67% more than a new customer. Implementing customer retention strategies such as loyalty programs is an excellent technique to retain loyal customers and increase sales.
Depending on your restaurant's average sales and footfall, run point-based or visit-based loyalty programs to keep your regular customers intact and prevent them from choosing your competitors. Run loyalty programs via your restaurant POS system or integrate your POS with third-party loyalty programs to run a variety of offers smoothly across all your outlets.
5. Invest In Restaurant Technology
From automated kitchen equipment to contactless ordering, investing in restaurant technology will have a long-term positive impact on your restaurant sales. Automating the restaurant operations with technology advancements such as handheld devices, self-service terminals, KDS, etc. will reduce the table turnover time and fasten the order-taking process for your restaurant staff. Pay particular emphasis on investing in modern POS software that streamlines the entire restaurant operations and generates detailed reports that help in making data-driven decisions and ultimately increase the restaurant's sales.
The sustainability of a restaurant depends mainly on how profitable the business is. To bolster sales, restaurants must implement innovative strategies and hone their restaurant management. Implement these ideas in your restaurant sales plan to garner more customers and revenue!