Billing is considered to be one of the most crucial parts of the restaurant business. Presenting the wrong bills to  customers or miscalculated amounts on the bills can not only damage your restaurant's reputation but also prove disastrous for your revenues. Hence, one must take the utmost care to guard against billing errors at restaurants. This also explains why an efficient restaurant billing software is necessary for a successful restaurant management strategy. Let's look at how a restaurant billing software can make or break the customer experience.
How A Smart Restaurant Billing Software Improves Operations and Enhances Customer Experience
A robust billing module automates the entire billing process and helps minimize billing nightmares such as inaccurate calculation, missed entries, deletion of records, thefts, etc. It helps in improving customer experience and brings in more customers. These are some of the ways how a restaurant billing software enhances customer experience. 
1. Generates Bills Automatically
Delays in generating a bill can ruin customers' dining experience if they have to wait long after they have finished eating. Despite having a panel of efficient staff in place, producing multiple bills during rush hours may result in several issues such as erroneous entries, printer error, paper jam, network issues, and many other problems. This is where robust billing software comes into the picture. 
The automatic billing feature in automated restaurant billing systems speeds up the billing process so that they can be presented to customers as soon as they finish dining. It generates invoices as per the data fed in the Kitchen Order Ticket (KOT), thereby eliminating the risks of wrong bill generation, increasing customer satisfaction, and restaurant revenues.
2. Streamlines Bill Splitting 
Often, a group of diners may wish to divide the entire bill in order to pay on a shared basis and ask for separate bills. Segregating the whole bill as per each customer's individual order can be a tricky task, and is often carried out manually by billing staff since an automated split billing system is not in place at many restaurants.
Splitting bills manually is extremely time-consuming and can be prone to miscalculation and other mistakes. To overcome this problem, a split bill module in the restaurant billing software generates separate bills upon request on the basis of the total billed amount or items ordered.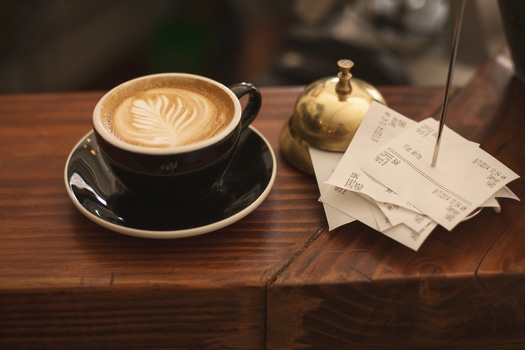 3. Enables Table Billing
Table billing is one notable feature of the restaurant billing software that allows customers to view the menu, select and order items using tablets, and conveniently place an order on each table, without the intervention of the waiters at their tables.
Table billing option is useful for restaurants dealing with huge customer footfall amid rush hours. Moreover, the table billing option prevents the risk of orders getting muddled up or missed; thus, reducing the odds of negative feedback or customer dissatisfaction. Also, customers can directly pay using any payment gateway with a table billing option in place.
4. Manages Secure Billing for Online/Mobile Orders
With a variety of ordering options available at customers' disposal, tracking payments can be a daunting task, especially if your restaurant is listed on several online ordering platforms and you have to track payments from different channels. The online ordering integration feature consolidates all orders at the billing terminal.
Therefore, customers can place orders from multiple online ordering platforms such as Talabat, Ubereats, etc. For restaurant staff, monitoring orders, and analyzing which service is drawing more business becomes much more manageable with automated billing software. 
5. Works Efficiently Even During Internet Outage Issues
One of the worst nightmares of restaurateurs, when it comes to using an online or cloud-based application, is their POS would stop working during internet outages. But a good billing software alternates from online to the offline mode by storing all the data on the local server when an internet-related technical issue or power failure occurs. It continues working, generating bills, tracking data, and also backs up the entire data as soon as the software is connected to the internet again. 
6. Generates Detailed Customized Bill
A good restaurant billing software generates detailed, customized bills for customers. This feature comes in handy in terms of not only listing each item clearly but also in the calculation of rates and taxes applicable to each item. The detailed bill helps maintain transparency so that customers don't feel they are being charged more than their items purchased. The more transparent a restaurant is with its customers, the more customers you win. 
A robust restaurant billing software helps streamline restaurant operations and enhances the customer experience. Invest in the right restaurant billing feature and win more customers in Saudi Arabia!