As situations post COVID-19 are returning to normalcy, restaurant operators have already started mulling over how to increase footfall, both offline and online. After brainstorming on how to do the same, they came up with many ways, some of which were related to enhancing operations, and others included improving customer services. Many of the respondents also highlighted the role of technology in bringing in more customers. 
Previously, the reduced occupancy of restaurants amidst COVID-19 was a key concern for restaurant operators. Operating at 60 percent capacity, there were not many expectations to increase sales. However, now that the capacity has increased to 80%, operators are seeing it as an opportunity to increase their sales. 
6 Ways The Middle East Restaurateurs Increased Footfall
The Middle East PRIME report aims to bring forward the conditions of the GCC F&B sector. Here are some strategies adopted by the Middle East restaurant operators as per the report, to draw more customers to their outlet.
1. Hiring More Staff For Front- And Back-Of-The-House Operations
Hiring more staff is one of the strategies adopted to increase footfall. Due to the imposed lockdown, most of the restaurant staff was laid off. However, as customers are coming back to restaurants, restaurant operations are expected to gain some pace. More staff make the operations faster, decrease the table turnaround time, and maximize the number of guests they cater to.
As per the PRIME report, more than half of the respondents were looking forward to hiring more staff for front- and back-of-the-house operations. While more front-of-the-house staff will engage with more customers, back-of-the-house staff will work on order preparation, thereby decreasing the average time per order.

2. Upgrading Interiors
With the easing of rules and regulations, customers have started returning to the dine-in restaurants to have nice social gatherings that have been missing from their lives for a year. Restaurateurs believe that attractive interiors can lure in more customers and make them stay in your restaurant for a time longer than usual.
While surveying we found that many of the respondents mentioned upgrading interiors would increase footfall. They have started paying extra attention to improving the ambiance, lighting, colors, and other elements of restaurant decor. 

3. Adding Outdoor Seating Capacity
The previous year, restaurants reduced their seating owing to the imposed lockdown and restrictions of limited seating. As more customers are going out and visiting restaurants, the demand for seating has increased. In the new normal, it is time to revamp the seating capacity to cater to the increased number of customers, which is why expanding the outdoor seating is what some restaurateurs look forward to.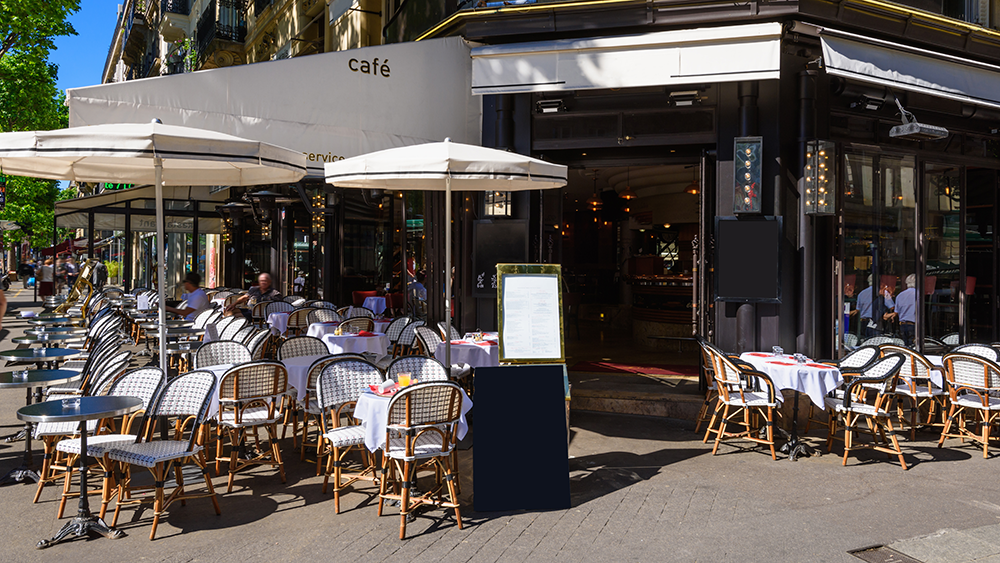 4. Deploying Technology
One good thing about COVID-19 is that it has made the restaurateurs realize the difference that technology can make to their operations. After being severely hit by the pandemic, now the time has come that operators are finally introducing technology to their operations to meet customer demands.
As the PRIME report highlights, 44 percent of the restaurant operators are deploying technology to make all operations contactless through contactless dining, digital ordering, and digital menus. QR code ordering, online ordering platforms, and food delivery apps provide digital menus minimizing touch-points, thereby building trust and compelling more customers to dine in.

5. Prioritizing Social Locations Instead Of Standalone Ones
Many restaurateurs believe that choosing a prime location over a standalone one is the key to increasing footfall, which is logical enough. An outlet far off from the city premises will make much lower sales than the one located in front of a college, cinema, or a shopping complex. People usually end their gathering with lunch or dinner. Therefore, building a restaurant in a prime location is extremely beneficial for restaurants. As said by Christian Abell, the founder of Architaste, an F&B development company,

People often go to a destination to walk around and experience it before deciding where to eat. This is a common strategy that shopping malls use, hence placing restaurants in a prime location. We should, as restaurant operators, insist that we get involved in space planning early enough to influence this direction by adopting the strategy of combining outlets into a hub.
6. Providing Safe And Personalized Customer Experience
Personalization is one of the best practices to enhance customer experience. In these times, customers seek a safe environment and personalized experiences to dine-in to ensure that the money they spend dining at a restaurant is worth it. A touch of personalization makes the customers feel valued and goes a long way in retaining them. This is why providing safe and personalized customer service is one of the major priorities of restaurant operators.
Now that you know some of the already experimented methods by the Middle East restaurant operators, you can also incorporate them into your operations. After all, surviving the COVID-19 has rendered restaurateurs running from one solution to another. These tactics might help to gain some perspective.
Read previous Middle East PRIME report article: Returning To Profitability: Major Growth Strategies Of Middle East Restaurants