It should not come as a surprise if you know someone who prefers salad and fresh fruit juices over other menu items. Eating habits of people have changed drastically. As lifestyle continues to become more erratic, with people eating out almost everyday, the need for healthy food has become dominant. To cater to this need, the trend of health food business is fast catching up and is expected to grow even more in the years to come.
How the Health Food Business Sector Is Growing
The millennial generation makes up for 65% of India's population & is also the prime target audience of restaurants. The young, working-class generation eats from restaurants on an average of 3-4 times in a week. As the disposable income of consumers has increased, people are now more willing to spend extra bucks for healthy & hygienic food.
Restaurants are now also adding healthy items to the menu to cater to this segment of health-conscious people. Sugary drinks are being replaced by fresh fruit juices. Salads and soups are witnessing more demand than ever. Even the FSSAI has proposed adding the calorie count of each item in the menu to encourage healthy eating.
The demand for healthy food has led to the growing popularity of health food business startups. We have a number of examples, of health food business which started of only to adhere to this sector of the crowd, and they are increasing on a massive scale. Healthy Chulha, Salad Story, The Drunken Monkey are some of the popular examples of health food business.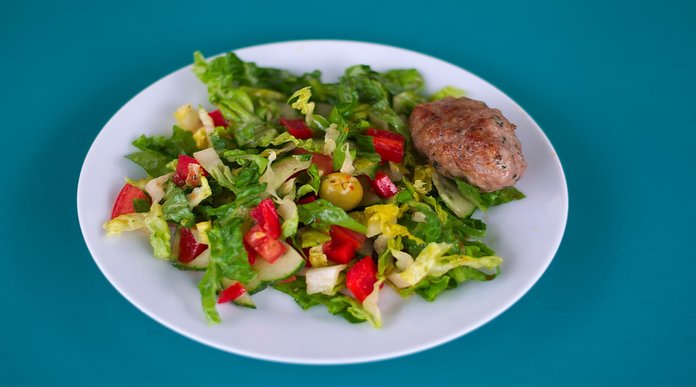 Types Of Health Food Items That Have Come Up
There are various items that have started to top the list of healthy food items. Health food businesses are clearly taking the queue and including these items in their menu, or engineering dishes with these ingredients. Various such ingredients which have caught the eyes of the health food business are:
Agave:

This is derived from the same plant that is used to make tequila. This syrup has recently created a lot of buzz recently. This liquid has a deep, rich flavour that is slightly sweeter than honey. It is mainly known for its low glycemic index value, meaning it won't spike your blood sugar like the normal table sugar. In addition to this, you can use agave about one-third less to achieve the same level of sweetness.

Multigrain bread:

Earlier you had to visit a baker to get high-quality multigrain bread. Presently, there are high chances that your local market is baking up speciality bread right in the store. Look for bread made with heart-healthy oats, whole-wheat flour, barley, millet and whole-grain rye.

Brussels:

Earlier Brussels not much popular. However, in recent times, it has gained a lot of popularity. This healthy item has almost 130% of your daily value of free-radical-fighting vitamin C per 1 cup serving. If you can cook it in the right way, it actually tastes great!

Farro:

With the growing popularity of whole grains, ancient grains like farro are gaining a following. Farro is a type of wheat traditionally used in Italy. This item has comes with a chewy texture and nutty flavour. This particular whole grain can be used in a variety of ways, like in salads, soups or side dishes.

Flaxseed:

The health community is buzzing with omega-3 fatty acids. Flaxseed is rich in alpha-linolenic acid. This acid is expected to help lower inflammation and increase blood flow in the body, this will reduce the risk of high blood pressure and blood clots.

Gluten-free items:

With the growing awareness of the celiac disease, gluten-free items have gained a lot of importance. While earlier eating gluten-free products meant saying goodbye to the various varieties of delicious bread and baked products, a number of substitutes have come up that taste the same. 

Kombucha:

Kombucha, is another item that has gained a lot of popularity, in the recent years. It is a fermented tea with a fizz. It comes in various flavours like mango to watermelon. Kombucha has more probiotics and antioxidants than other teas. You can enjoy the beverage by itself or in a smoothie.

Multigrain Tortillas:

When it comes to tortillas, there are, pre-options for shoppers than ever before. Forget basic flour; now you can find whole-grain tortillas with added heart-healthy flaxseed or vitamin B. You will get more fibre when you choose whole-wheat or whole- grain over white- flour tortillas.

Nut Butters:

Peanut butter may be the first thing that comes to mind when you hear -nut butter, but today there are many varieties of butter that are available. Walnut, cashew and hazelnut butter comes with a lot of protein, approximately 5 g per 2 tablespoon serving.

Spice Blends:

As the concept of home cooks and home chefs are growing on a massive scale, exotic spices are increasingly being used. Spice blends are becoming commonplace in the spice aisle of local markets.

Steel Cut Oats:

Steel cut oats are whole grain oats that have been cut into little pieces. This hot breakfast cereal is less-processed than other types of similar product and has a nutty crunch. Like oatmeal, steel cut oats are high in soluble fibre, which may help to lower cholesterol, and has a healthy amount of protein.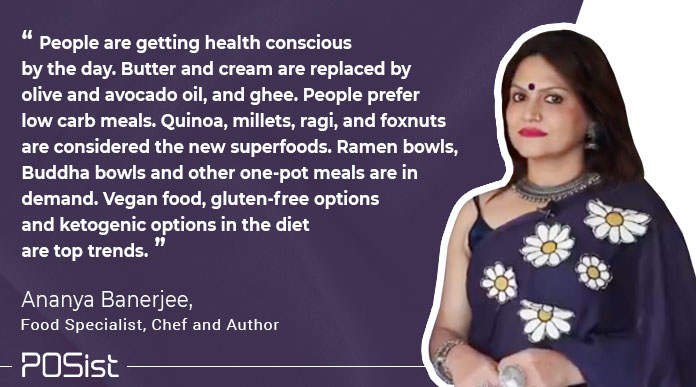 The food industry is evolving to cater to the demand for the much-needed health wave that has gripped the masses. More and more health food startups are steadily cropping up and witnessing a flourishing business.