According to research, the newer generation, popularly known as Millennials, or Gen Y contribute to almost one-third of the average restaurant's revenue. Aged between 18 to 34 years, this youthful generation prefers to eat out more often than the older generations and loves to experiment. The recent trends witnessed in the restaurant industry have been attributed to Millennials, with high disposable incomes and eclectic tastes in dining. Largely responsible for driving innovations and modernizing the restaurant space, this demographic must be included as an integral part of every restaurant's marketing strategy. 
Simple Steps For Marketing Your Restaurant To Millennials
We've put together 7 tips that will provide ways on how you can market your restaurant brand to the Millennials.
1. Reach Through Social Media
As Millennials are more tech-savvy and internet friendly, they are more likely to discover your restaurant through social media platforms like Instagram, Facebook, Snapchat etc. One of the best ways to engage your customers would be through a strong social media presence. Build an effective social media strategy that communicates everything about your brand to your customers. 
Focus on the most endearing features of your restaurant by posting high-quality photos and videos. You can find creative ways to communicate the new menu additions, limited period offers and upcoming events. To develop a strong relationship with customers you can promote user-generated content and roll out contests and polls to keep your customers engaged. 
2. Diversify Convenience 
Millennials are also convenience driven. When they are not dining out, they prefer to order food to their doorsteps. Busy working hours, hefty traffic and the sheer convenience have encouraged this trend, prompting several businesses to enter the food delivery services space. For creating a brand resonance with Millennials, your restaurant should also emphasize on off-premise dining. You can begin by setting up a delivery system for your restaurant and marking your restaurant's presence on online delivery apps.
If your restaurant is already established on online delivery platforms, you can add special menu offers and limited-time discounts. Investing in a robust technology platform would make it easier for you to track your offline orders and make menu changes, according to sales performance. You can highlight the best selling items and send direct messages to your customers informing them about the ongoing offers on food delivery. 
3. Connect With Influencers 
Millennials have a better connection with local influencers than celebrities and trust digital mediums for taking decisions. Your restaurant's online reviews and ratings can have a lasting effect on changing customer perception. For marketing your restaurant to the Millennials, you have to win their trust and attract them to your restaurant. A great way of connecting with the Millennials is by reaching out to food bloggers and restaurant reviewers. Your restaurant marketing team can connect with bloggers, social media influencers and restaurant reviewers that are popular amongst the Millennials.  This approach will not only give good exposure to your restaurant brand but also increase your reach with Millennials.
4. Employ Technology
To engage the tech-savvy generation, your restaurant can adopt technological advancements that will elevate their overall experience and also give you a competitive edge. From giving free internet access to implementing self-ordering systems, your restaurant can make effective use of technology to provide a seamless experience to the Millennials. 
Offer your customers a wide variety of digital payment options for faster checkouts. Let your customers reserve their seats in the restaurant with online table reservation services.  Build a robust ordering system on the website and mobile apps. You can also replace the manual order mechanism with in-house mobile ordering apps, tabletop ordering systems or self-ordering kiosks.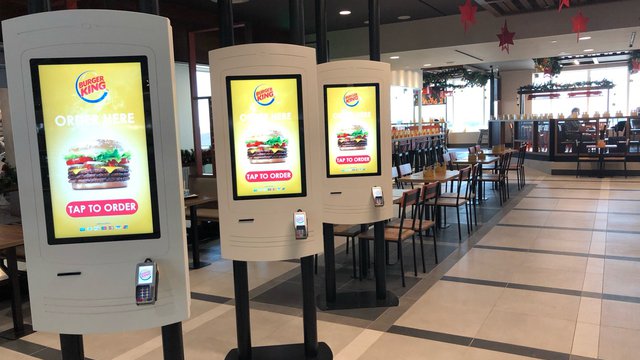 5. Win Trust With Loyalty Programmes
Attracting Millennials to the restaurants might not be as challenging as encouraging repeat business and driving customer loyalty from them. Loyalty programs can be a wonderful marketing tool for retaining the younger generation to your restaurant. You can incentivize them with amount based points or visit based offers.
Coffee behemoth Starbucks' loyalty program engages the Millennials with a star point system and free coffee during special occasions. Enrolling Millennials into loyalty programs would be a great way of matching their interests and driving customer loyalty from them. 
6. Embrace The Dine-in Experience
The dining experience for Millennials is much more than just food. They want the restaurant's ambiance to be as Instagram worthy as their food. A restaurant that offers a blend of gastronomical delights and an iconic dine-in experience becomes an ideal choice of the Millennials. For enhancing the experience factor of the Millennials consider upgrading your restaurant with elements such as unique decor, live entertainment, background music, and technological advancements. 
Millennials love to experiment with different cuisines and value presentations. You can emphasize on food presentation and introduce eclectic delicacies in your menu. An experiential dine-in will make the Millennials visit memorable and give your restaurant some free publicity.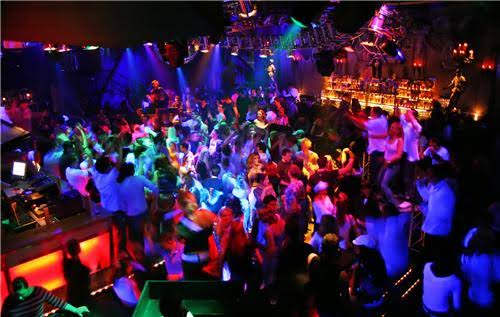 7. Be Omnipresent
If you want Millennials to discover your brand, ensure that your marketing efforts are omnichannel. Create a strong digital presence and let the younger generation discover your brand via search engines, third-party apps, websites, and mobile apps.  Collaborate with influencers and encourage word-of-mouth marketing. Connect visually with them through social media and videos. Bring them closer to your brand with SMS and Email marketing. 
Include the Millennials in your decision-making process by taking constant feedback from them. You will be at a better place to understand the expectations of your young customers and cater to their needs. 
Ensure that your marketing strategies are optimized and customized according to the Millennials. And don't forget to communicate and connect with Gen Y using their language!