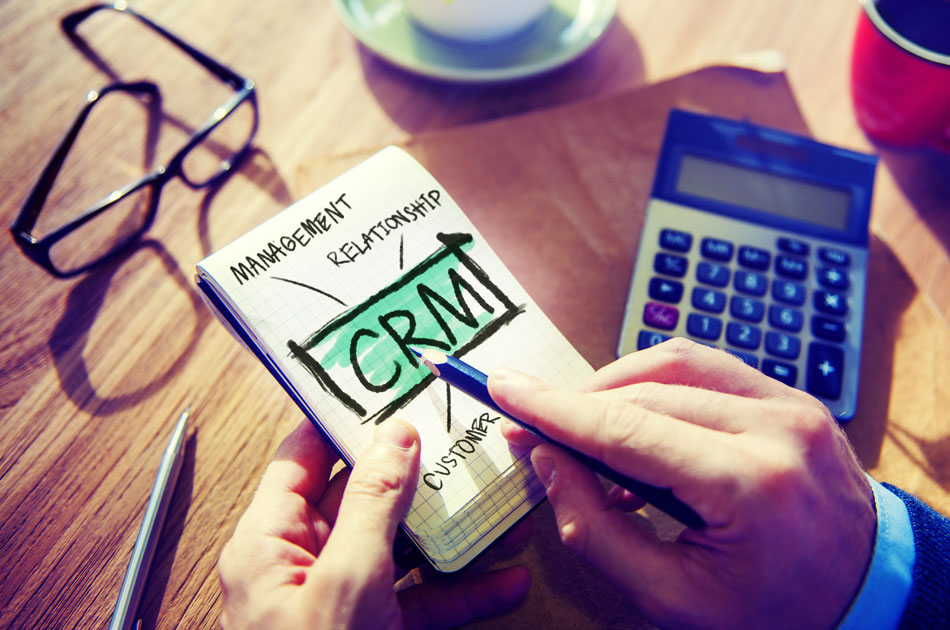 Customer Relationship Management (CRM) is an integral part of running any customer-driven business. It consists of acquiring and analyzing customer data, to improve customer engagement, to boost sales. Posist's integrated restaurant CRM software  works wonders to provide seamless customer service. According to a study conducted by Research Gate, while CRM does not have a direct effect on customer loyalty, it affects customer satisfaction which leads to customer loyalty and subsequently guarantees word of mouth marketing for the restaurant. Thus, CRM and customer loyalty are in a cause and effect relationship in the restaurant space. This makes practicing 'Customer Relationship Management For Restaurants' all the more critical. Try these useful customer engagement tips to increase customer retention in your restaurant business. In this article, we have discussed how you can leverage central CRM to improve customer satisfaction by engaging with your customers.
Essential Restaurant CRM Software Features And How to Leverage Them
A customer dining at one of your outlet is not just a customer of your restaurant outlet, but a customer of your entire brand. Centralized restaurant CRM software enables the sharing of customer data across all your restaurant branches, and improves customer service. This will ultimately act as a cause and the effect will be improved customer loyalty and a boost in restaurant sales across all your outlets. In this way, an integrated restaurant CRM ensures the growth of your restaurant brand. Thus, it only makes sense to invest in such technology. But before going further, here is a quick look at what all features you can leverage through a POS integrated restaurant CRM software.
1. Centralized CRM
With centralized restaurant CRM, customer details are shared across your outlets. Thus, if a customer dines at one of your locations, he automatically becomes a customer of your restaurant brand. This comes extremely handy for running loyalty programs across your restaurant outlets. As the customer data is centrally shared, a customer can gather reward points at multiple outlets, and redeem them anywhere.
(i) Categorize customers
Building a customer database goes a long way in restaurant marketing. The entries in your CRM database can be categorized as your current customers or potential customers. You can also identify regular customers who haven't dined at your restaurant in a while.  You can track the frequency of visits of each customer, and categorize them as regulars, one time visitors, etc.  You can also track the amount of money spent by guests on each visit, and give them discounts based on their spending habits. All this information is vital for planning your marketing strategy. Once you know how much your target audience spends at your restaurant and on what, you can run targeted marketing campaigns. Menu optimization also gets simpler and innovation in the menu can be easily brought and be marketed well.
(ii) Gather Meal Preference
You can keep track of the meal preference of each customer with the CRM software. You can keep track of the ingredients a customer is allergic to, and make sure you don't serve anything that could inflame the allergy. Keep your customers' preferences in mind while serving, and impress them with your impeccable service. If you know the meal preferences of your regulars, you can boost your restaurant sales by upselling other dishes along with the dishes your regulars spend on the most, for example, if you know that your regulars mostly order pasta at your restaurant and you have just introduced a dessert, you can create a combo of the two and upsell your dessert as a limited time offer.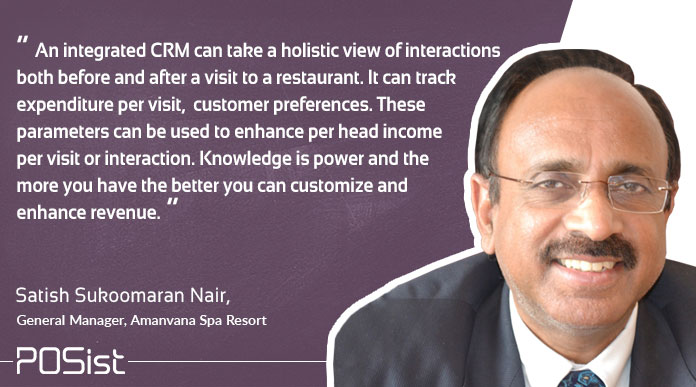 2. Marketing
Restaurant CRM data comes in extremely handy in running drip marketing campaigns to engage users. Once you have a compiled database, you can do specified targeted marketing to retain old customers and to attract new ones. Use your restaurant ordering system equipped with a CRM database to come up with customized loyalty programs and deals based on their ordering habits and meal preferences.
(i) Email Marketing
When it comes to nurturing customers, nothing works like Email marketing. Email marketing is known to be an effective method to engage with customers. You can conduct Loyalty Program campaigns via emails that can be customized according to the ordering behavior and preference of your customers. It is also a good idea to keep your customers updated about the current deals and offers active at your restaurant via email.
(ii) SMS Marketing
SMSs have high visibility as they have a higher Click-to-open ratio as compared to other channels. You can send messages to your customers by enlightening them about various deals and offers running in your restaurant. The message must be short, clear, and with a Call-to-Action such as Order Now, or Book Your Table Today, with a link to complete those actions.
3. Cloud Telephony
Cloud telephony is a unique feature that primarily works to prevent any missed orders. For ordering, one number is given out to customers to call on. However, there can be 'n' numbers that work behind the main number. If the line of the first number is busy, the call is transferred to the next line immediately, and so on. In this manner, the chance of missed orders due to busy telephone lines gets significantly reduced.
Integrated with the restaurant CRM, Cloud Telephony can be used to further delight customers. When a customer calls, the CRM database recognizes the number and flashes the entire customer data on the screen.  Right from the last order of the customer to the most frequently ordered item on the menu, you can view it all. Based on the order history, your staff can gauge the taste and preferences of the customer and suggest certain dishes as well. The customer's address is also saved in the database, thus preventing the hassles of repeating their address details, and improves customer delight.
While looking for the top restaurant CRM software, you must look for a couple of features. In the case of a new customer, you can create a new profile, and add their contact details. The customer's details and order history are updated across all restaurant outlets. So, the next time the customer visits a different branch of your restaurant chain, his details are already saved in the database.
4. Analytics
Analytics and reporting are fundamental in the restaurant business. POS integrated CRM generates in-depth reports about the sales of your restaurant. Centralized restaurant CRM gives area wise reports that allow you to analyze how a particular item performs in a particular region.
You can draw useful insights based on these reports and make informed decisions while designing your menu. The reports give you insights about the popularity of items among the customers, and you can use strategies such as item-wise clubbing to boost sales. For example, clubbing a high selling but less profitable item with a low selling but high-profit item is an excellent idea to increase your profits.
Integrated restaurant CRM in POS can give an incredible amount of insight into your restaurant business. According to customer preference and ordering habits, you can measure the performance of each item on the menu.
Most and least ordered– Customer data shows which item on the menu has been ordered the most, and which item the least.
Most and least popular day/night of the week- You can analyze the reports to view the days that see most and least business, and the average amount of sales done during the day
CRM is all about understanding your customers' needs and preferences. POS integrated CRM gives great insights into customer demands and behavior and allows you to make informed decisions based on the data. Try Posist's integrated CRM for increased customer loyalty, and generate repeat business for your restaurant.