The microbrewery industry of Singapore is evolving in a similar way to its counterparts around the world. The beer scene has become more dynamic in the past two years. With the entry of many new brands and the increase in beer demand in smaller regions and beyond, the market is undoubtedly growing. The local brewers are eager to try their hand in the craft beer market. 
"If you look at more recent trends around the world, every developed city with an exciting gourmet scene also has a craft beer scenario," says Teo Hong Han, founder of Pink Blossoms Brewing. 
The microbrewery trend is picking up because of changing consumer tastes; While the larger population prefers cocktails, smoothies and other cooling drinks over craft beer, the new-age consumers are beginning to accept international craft beer brands as well. Archipelago and Brewklander beers are on every supermarket shelf in Singapore. 
"Just like millennial consumers are increasingly interested in the origins of the coffee they drink or the chocolate they eat, they're now more curious about how and where the beer they're drinking is made," says Caseo Choo, That Singapore Beer Project.
Opening a microbrewery in Singapore is a pretty tedious task. Let's get into the understanding of each of the steps.
i) Finalize On The Design and Theme Of The Place 
ii) Choose The Right Location 
iii) Sort Out Your Finances 
iv) Get All Your Machines And Equipment On Board 
v) Obtain Licenses In Time 
vi) Find Your Head Brewer 
vii) Know The Beer Crafting Processes 
viii) Get Your Marketing Game Strong 
ix) Bring In Your Ideal Restaurant POS
Step By Step Guide To Open A Microbrewery In Singapore 
From new brands coming into the city to multiple craft beer festivals, Singaporeans are observing a boom in their craft breweries, also referred to as microbreweries. The country is home to around a dozen microbreweries, with four being opened last year alone, says Charles Guerrier, founder of CRAFT Singapore. 
Craft beer accounts for around 2 percent of Singapore's beer market share, noted Winston Kwang, owner of Beerstyle Distribution, a local company specializing in the import of American craft beers.
The most comprehensive range of craft beer available in the city-state is mainly imported from Belgium, with 6.92 million liters imported in 2014, Flemish government agency Flanders Investment and Trade said in a market report last year. 
With the high costs of operation in Singapore and the high taxes on alcohol, it's pretty tricky for multi-tap craft bars to sustain in the market. 
Let's dig into the different steps of opening a microbrewery in Singapore.  
1. Finalize On The Design and Theme Of The Place 
The first step while opening a microbrewery is to finalize the theme and design. Now, there are different themes you can pick from. A neighborhood bar is just another bar, where people like to come for a drink or two. A sports bar is another theme that focuses on the range of its menu to keep the crowd full during matches. A brewpub or beer bar is again a theme that offers different beers with a variety of appetizers.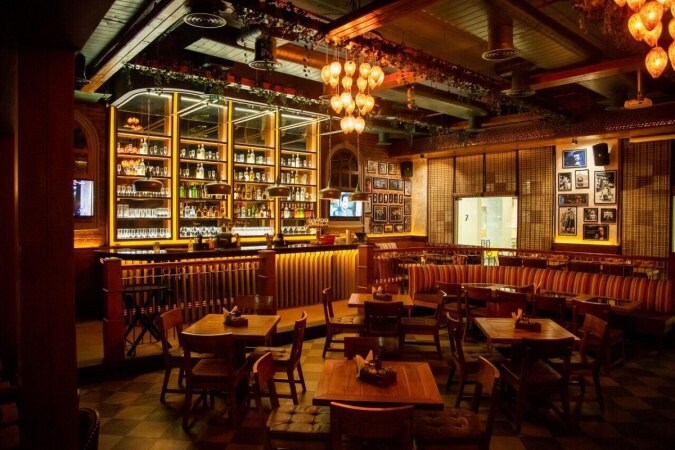 2. Choose The Right Location 
Location becomes the prime factor driving the success of a microbrewery brand. Kallang, Marina Bay, Rochor, and Changi are a few ideal locations to open a microbrewery in Singapore. You must analyze the market before choosing the perfect place. Ensure that the market resonates with the theme and concept of your microbrewery. 
3. Sort Out Your Finances 
The cost of opening a bar in Singapore is approximately S$110,000- S$550,000 depending on the size. The average price includes rentals, cost to obtain licenses, and daily operations.  Investment and operational costs are some of the significant challenges while starting a microbrewery. As a restaurateur, you need to ensure that you sell fresh beer fast enough to be able to sustain or make some profits. 
4. Get All Your Machines And Equipment On Board 
Here is a list of equipment you'd require. 
Mashing tuns and kettles 

Refrigeration machine 

PHEs (Physical Heat Exchangers)

Electric Cabinet 

Beer Filters 

Boiler 

Distribution Tanks 

PLC touch-type process controller 

Serving system 

Lauter tuns and Fermenters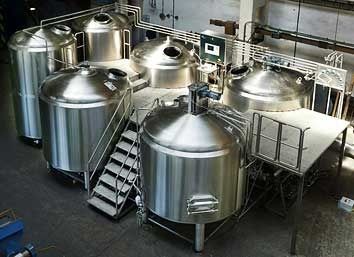 5. Obtain Licenses In Time 
The license to open a microbrewery in Singapore that produces a volume of fewer than 1.8 million liters is S$8,400/- per annum.
Along with the permit, the beer production area needs to be separated from other regions. Your microbrewery needs to be licensed under Section 63 (1) of the Customs Act. It is mandatory to be licensed by Singapore Customs under the Excise Factory Scheme before you can operate it. The licenses also include a storage license and a bottling license. 
6. Find Your Head Brewer 
Your head brewer must have a deep insight into the process of brewing and the technicality behind it. Along with that, he/she must be able to enlighten the guests with the history behind the new drinks, and how the beers have been crafted. The skills that you need to look at are both analytical and managerial. 
7. Know The Beer Crafting Processes 
Any import or storage of microbrewery equipment like fermentation tanks, or dispensing containers, etc. require prior approval from Singapore customs. You might be required to submit the following: 
Expected arrival date 

Place of storage

Documents such as tank technical specifications, invoice, airway bill 

Any other materials as required by Singapore customs. 
Once you have your equipment, you must understand the process of brewing itself. The production process includes malting, boiling of grains, and fermentation. Your head brewer and the entire team serving craft beers should be able to educate the customers about how craft beers are produced. This engages them and keeps them intrigued about what's coming next at your restaurant. 
8. Get Your Marketing Game Strong 
Several international beer brands and restaurants are keeping a dedicated budget for marketing theirs in house craft beer. Since the target audience uses the internet and social media fiercely, it makes sense to run multiple campaigns and events online before actually launching them into your restaurant space. Here are a few examples of craft beer marketing that caught millennials' attention. 
9. Bring In Your Ideal Restaurant POS 
The most important of all factors while opening a microbrewery in Singapore is the right technology solution. You need to have an ideal POS for your brewery from day one. It streamlines operations from order taking to processing it in the kitchen, to billing and feedback.
The most important aspect of the right technology solution is stock and inventory management. Since there is a considerable cost involved in craft beer production, a brewer can not afford to let a single drop of it go waste. This is why constant monitoring and efficient management of its stock is necessary to make a profit. 
All in all, following these steps, would help you avoid making any errors while opening your microbrewery in Singapore. It is always better to know the market beforehand to be prepared for any possible mishappenings. Therefore, we have made you a readymade checklist for when you think of opening your new microbrewery business.