Instagram is becoming a monster of social media to create a better online presence for your restaurant. Consumers today dig for pictures with good lighting, a great ambiance, and extravagant food pictures. The important thing to note here is that most millennials are now on Instagram and would check a restaurant's page without actually going there. This is why you need to have an Insta-worthy restaurant that would help you in attracting more customers through Instagram. 
Research has shown that people of the age group 18-35 spend five whole days a year browsing food images on Instagram, and 30% would avoid a restaurant if their Instagram presence was weak. As a restaurant owner, you need to find the hack that suits the vibe of your restaurant and here are a couple of strategies that you could look at while making your Instagram page attention-worthy. 
Tips To Help You Elevate Your Restaurant's Instagram Marketing Game! 
One of the most important things that you should keep in mind is to produce simple, yet effective content and pictures to ensure engagement. You must ensure that your Instagram is overlapped with all of your social media pages. This helps in improving your brand image and gaining your customers' trust to a certain level. 
Since we have established the need for a restaurant to be Insta-happening, we have analyzed different ways to help you gain customers' attention. Here is a list of all the things that you can do to help your restaurant be Instagram-worthy. 
i) Improve Your Interiors
Building an insta-worthy restaurant takes a lot more than just the right food presentation. Millennials give a lot of attention to the places that wither have instagrammable spots or the perfect ambiance and interiors. Clever lighting plays an important role in determining how your place looks in pictures. 
For example, if you have a bakery or a dine-in restaurant, you must make maximum use of natural light. Matching it up with indoor plants and bright colored furniture would actually brighten up the place like no other. Natural light makes people take more and more pictures. It also helps to make your place look more spacious.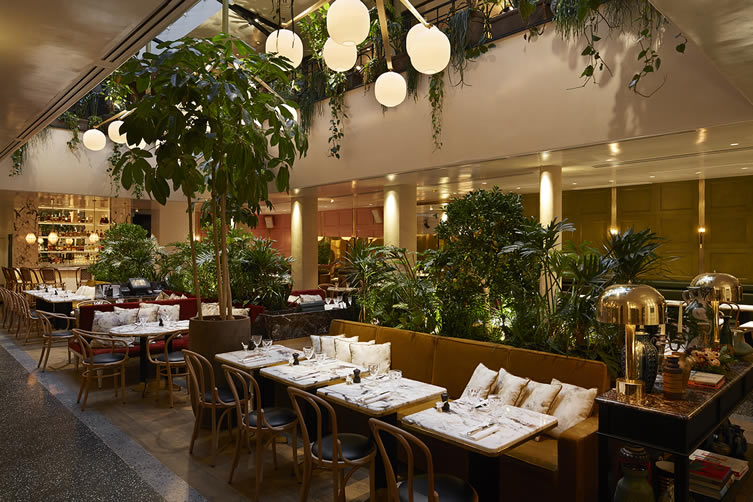 ii) Present Your Food Aesthetically 
Food presentation has been drastically modifying since the last decade, with people increasing digging for good quality food pictures. An old proverb goes saying, the food is tasted through the eyes before it even reaches the tongue. It is therefore important to present your food in a way that your customers will want to taste it. Most people today click a picture of the food and post it on social media even before they eat it.
As a creative restaurant owner, you need to be able to make the right decisions with respect to food presentation. Most restauranteurs have a keen eye for details, which is why the chefs are clearly instructed to present the food in a subtle way. Food should be  presented according to the vibe of the restaurant.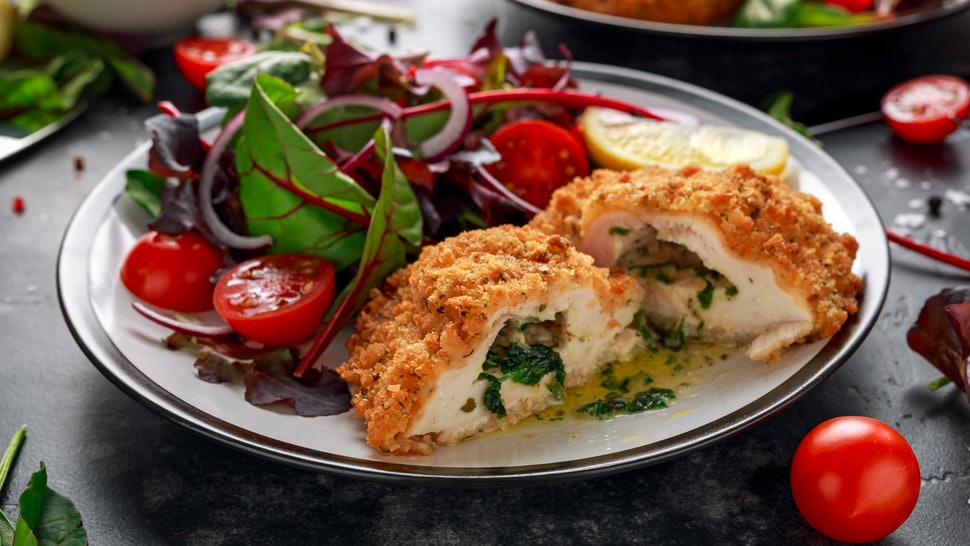 Many restaurants try to maintain a particular theme on their Instagram pages for customers to be constantly following them. Along with plating, the food needs to be fresh enough for customers to find it appealing. Take note of the three things when it comes to food presentation – quality, quantity, and freshness. 
iii) Menu Enhancement 
Menu enhancement is another spect of present your food beautifully. Something as simple as using white plates and bowls with adding green leaves to meaty dishes helps to enhance your dishes, and thereby your pictures. 
Put out your bestseller dishes the first and make the entire menu revolve around customer reviews. The integration of customer testimonials makes your menu more attractive and trustworthy. 
iv) Run A Couple Of Contests And Campaigns 
You must focus on your customer engagement online to enhance your Instagram page. Hosting contests and games at your restaurant is a good way to catch people's attention. A couple of things need to be noted here, which is the time of your contests. You need to have your contests at peak hours on a few days where your sales are the maximum, preferably weekends for a higher audience. 
Contests like "Best Guest Of The Month" could go on for an entire month and engage people like no other. Once you identify the kind of people that visit your place, you can easily decide on which kinds of contests or events would likely increase your customer engagement.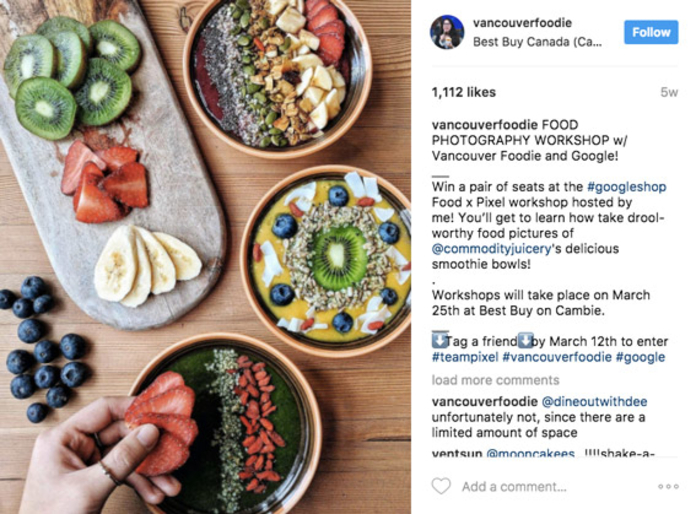 Some restaurants have karaoke nights with a suitable hashtag as a part of their promotional campaigns. Customers are boasted to take part in the event and then post pictures. These kinds of user-generated content are both trustworthy and effective to land more people at your restaurant. 
You could also start giving discounts to people who win different contests at your restaurant. It entirely changes the vibe of a place when people are actually enjoying. For instance, 'Swig Bar and Eatery', a famous restro-bar in Pune hosted a photobomb event on its' 9th birthday in June 2019. The event was highly successful and is still talked about on social media.
v) Engage with Food Bloggers 
The increased dependence on social media leads to an increase in scope for food bloggers in the same field. The kind of fame and money Instagram influencers make to make one particular post is absolutely crazy. Inviting food bloggers or other Instagram influencers to your place would be a great idea to enhance your Instagram page. 
These bloggers could be offered with discounts or gifts from your restaurant in return for them paying your restaurant a visit. This attracts more people following these influencers to your restaurant as well. 
If not inviting all of them, you could arrange a meet-up for all the food bloggers and host it as a promotional event. What you need to identify here is who to invite. The number of followers, engagement on her page and her way of putting out restaurant pictures are all factors for you to keep in mind while inviting out food bloggers to your restaurant. 
Summing up, we would like to emphasize the importance of Instagram marketing even after taking note of all these steps. Some over-the-top steps would be identifying the right hashtags, posting regularly and reposting your restaurant's pictures from different food bloggers' pages every now and then.