The restaurant logo is a representation of a restaurant's brand. It generally reinforces the brand message and works as a symbol to illustrate the brand across all marketing materials. A restaurant logo is essentially that powerful symbol or an image that represents the establishment in its entirety. Once you have the right logo for your restaurant in place, it can play an essential role in restaurant marketing and branding, which in turn, helps to create a band of loyal customers. 
The Importance Of Your Restaurant Logo
Since humans are generally visual people, we tend to see things and try to make it relevant and meaningful in the real world. Restaurant logos create brand recall and help people remember your restaurant. The shape and design of the logo affect how customers perceive your business, the services, and the product. 
In this article, we talk about how the logo can impact your restaurant business and enhance brand recognition.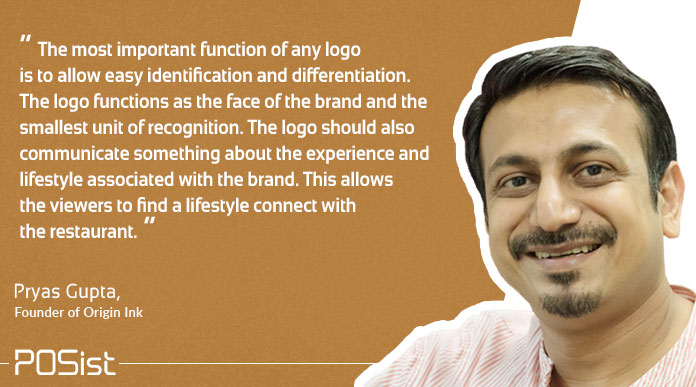 1. A Restaurant Logo Creates A Brand Identity
You might think, how much can a restaurant logo help you in running your business. A right one in place helps you to reinforce your restaurant's identity. It helps in creating an instant connection with your restaurant. Hungry customers will feel like they know more about you and feel more comfortable buying from you.  A logo increases your brand visibility and helps you connect with all the potential customers out there.
For example, Burger King's logo has the restaurant name set between two hamburger buns. The logo is simple, and it clearly explains what the restaurant sells.  The logo has bright colors that are also in sync with the theme of the restaurant. Colors play a critical role in impacting customers' choices while ordering food. Typically, bright colors such as red and yellow influence the customers to order quickly and then leave, which is essential for a quick-service restaurant such as Burger King. Learn how colors can impact your restaurant business here. 
2. Every Logo Tells A Story, Make Sure Your Logo Tell Yours 
When you select a restaurant name, there is a story attached to it. It is similar for when you choose a restaurant logo. Each logo tells a story. The story can depict the circumstances that prompted you to start a restaurant or what you want to achieve through your restaurant. Once customers know about your story, then they will be able to relate to it, and it will bring them much closer to your restaurant.
3. Conveys all The Necessary Information
First impressions go a long way in attracting the attention of the customers. You must always remember that humans are highly visual beings, and hence, you can manage to seize their attention with a great restaurant logo. Make the logo easy to decipher and ensure that it conveys the concept and service of your restaurant. For example, a restaurant logo for a Quick Service Restaurant should be different from that of a Fine Dine. While a fine dining restaurant will have a more simple logo in primary colors, a quick-service restaurant will have vibrant colors and something that will be easily recognized. 
4. Your Restaurant Logo Helps You Connect With the Customers  
After a point of time, your customers will familiarise themselves with your restaurant logo and will, in turn, associate it with their experience which can reinforce future visits. Whether you think about KFC or McDonalds, their logo is so much famous amongst the crowd that people usually use these restaurants as a landmark. Moreover, it is easily understandable and kids and even adults can see and spot the signs for a long far.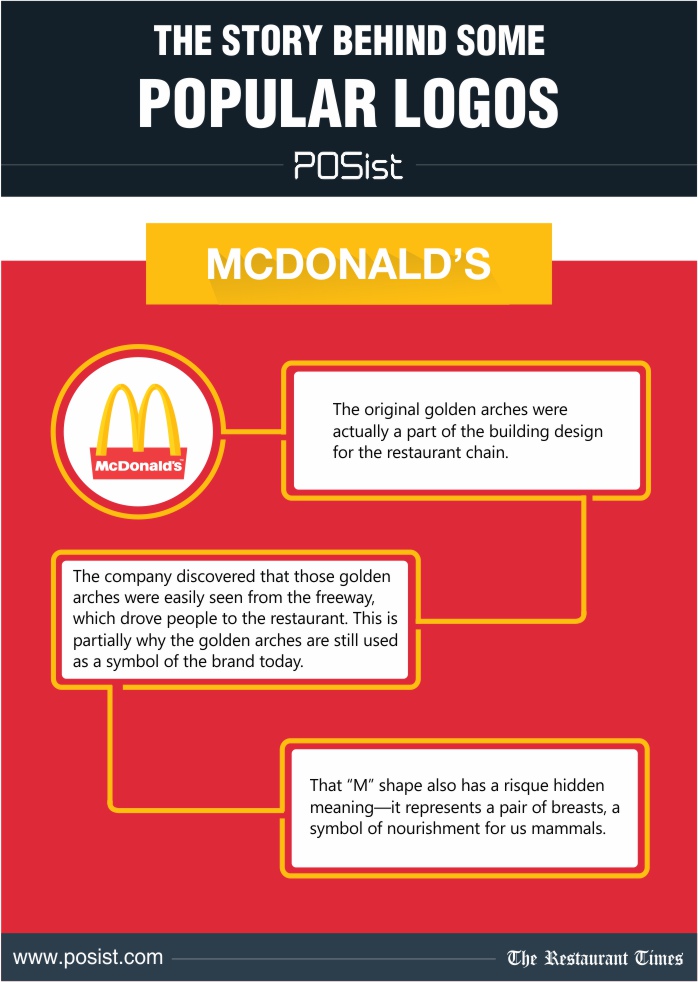 5. People Tend To Remember Logos
People generally tend to remember what they see instead of what they read. And this is exactly what a restaurant logo does. Make it attractive, use bright colors, and make it as eye-catchy as possible. The logo will give the customers a helpful piece of information to improve recall of the restaurant in the future.

These are the primary reasons that make a restaurant logo so important. If you didn't give much thought when you created your restaurant logo, we recommend you to sit back and reconsider and make all the appropriate changes. Many restaurant brands change their logo to stay updated with the current trends and to create a connection with the young generation, or to revamp their brand. Consider getting your restaurant logo professionally designed by a designer and logo maker.