To run a restaurant smoothly, an operator needs to look at multiple aspects simultaneously. Managing inventory, training staff, hiring new employees, tracking sales, etc. are crucial restaurant operations and need to be looked at carefully. Inefficiencies in even one process can derail the operations of the entire restaurant. Therefore, you need to come up with the best ways to integrate multiple processes with the assistance of technology solutions, competent hiring, and data-driven decisions.
6 Ways To Enhance Restaurant Operations
This article aims to highlight the ways you can improve your restaurant operations, boost revenue, and maximize profits. Let us look at them one by one. 
1. Automate Your Restaurant
Technology is one of the significant enablers of efficient restaurant operations. It can streamline multiple functions and make your work easier. Especially post COVID-19, you must leverage technology to drive customer experience. Here are some ways technology can help you run your restaurant better:

Digital ordering, contactless payments, QR code ordering,

have been so prominent in the new normal that every restaurant operator has started incorporating them.

For kitchen operations, deploying a

Kitchen Display System (KDS)

streamlines the order preparation process. The orders along with any customization requests are visible on the KDS and the chefs can easily keep track, maintaining the required accuracy. 

Collaboration with

third-party delivery services

like Zomato, Swiggy, Doordash, etc. can help the restaurants to increase their discoverability among customers. Further, these aggregators provide a platform for restaurants to expand their customer base. 

You can track hourly, daily, weekly, and monthly sales to know how your restaurant is performing and bridge the gaps wherever needed. 
To optimize your business, the first step is to get your hands on a robust POS system. It will be responsible for managing all your tasks, eliminating any human error.
2. Conduct SWOT Analysis To Analyze Restaurant Operations
SWOT analysis is one of the most efficient tools to gauge the productivity of your restaurant. By analyzing the strengths, weaknesses, threats, and opportunities, you can optimize operations to elevate the customer experience.

Strengths: Your restaurant's strengths are something that ultimately drive your sales. Be it your menu, your service, or the ambience; a proper analysis of your strengths can grow your restaurant and keep you ahead of the competition.
Weaknesses: Knowing the operational loopholes is as necessary as it is to recognize your strengths. You must analyze your weaknesses and work on them to better serve your customers and drive more profits. 
Opportunities: With proper industry analysis, you can identify emerging opportunities for your restaurant business. Look for any upcoming events, food festivals, etc., where you can showcase your business to increase your networking and sales. 
Threats: In order to survive in the intensifying competition, you need to benchmark your business against major competitors. By preparing for potential threats, you will be able to adapt better and continue growing.
3. Optimal Kitchen Layout
An efficient kitchen layout plays an important role in determining your restaurant service. It is an important functional aspect that many restaurants overlook as they prioritize the ambience of their outlet. For the efficient flow of orders, there must be ample space between different workstations to avoid collisions between servers.

Furthermore, there must be appropriate storage space and ventilation to keep all the inventory safe and avoid wastage. Your chef and kitchen staff must be satisfied with the working environment. In order to achieve this, there must be proper HVAC systems in the kitchen to keep away the gases and steam produced while preparing orders.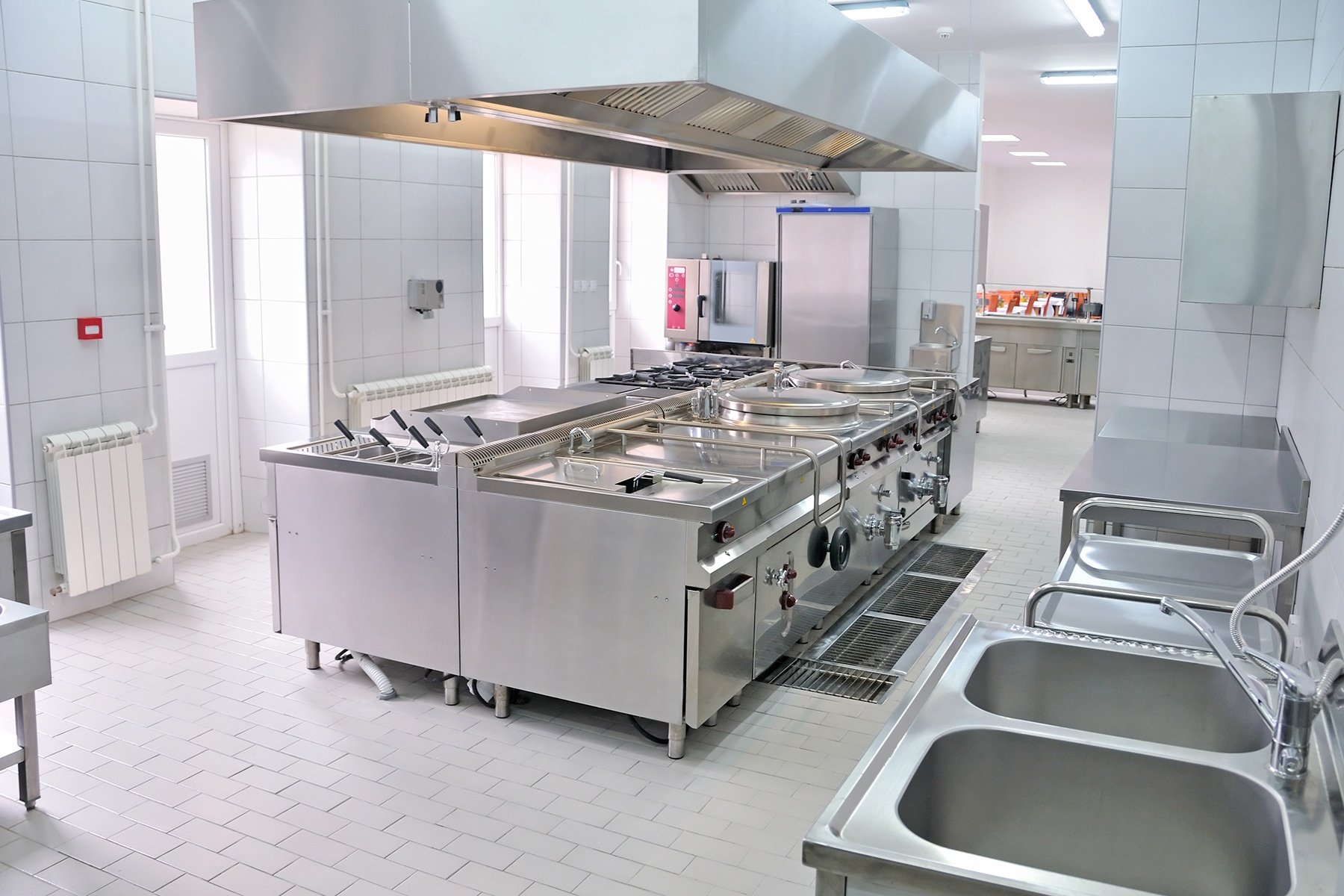 4. Hire Competent Staff
Your restaurant staff is highly responsible for maintaining a good rapport with your customers. Positivity, humbleness, and loyalty are some attributes that are difficult to build. Therefore, you must hire people with the necessary soft skills and temperament required to build and maintain healthy customer relationships.

When it comes to kitchen staff, you must hire a kitchen manager, head chef, and other staff. Incompetent staff will waste inventory, damage the kitchenware, and incur extra costs which are harmful to your business. It is always recommended to hire good staff in the initial stages itself and prevent recurring unwanted charges.
5. Efficient Customer Management
Customers are like the backbone of a restaurant business. Enhancing customer experience is paramount for most restaurateurs. Good customer service makes the customers your brand ambassadors who publicize your business by word of mouth. Therefore, you need to minimize the table turnaround time and cater to as many customers in as little time as possible.

With the help of a sound POS system, you can personalize your service and offer the best to your customers. You can even carry out personalized marketing campaigns like greeting them on their special days like birthdays and anniversaries and offering complimentary beverages. Furthermore, with a good CRM system, you can take their feedback and make them feel valued. 
6. Track Metrics
Knowing where your business stands is important. Analyzing key business metrics is a proven way to determine the efficiency of your operations. For example, you can track the daily, weekly, and monthly sales of each outlet. Item-wise and ingredient-wise sales help you determine how much inventory to order and when.

You can also track how productive your employees are by tracking their month-to-date performance. Based on employee performance reports, you can incentivize your best performers and counsel the ones who need improvement. Furthermore, data analytics also help you determine the food cost and inventory turnover ratio, in case any menu modifications are required. 
Managing restaurant operations is a tough task but can be carried out successfully through planning and analysis. Once you implement these recommendations efficiently, be ready to witness long term benefits.