The restaurant industry is beyond doubt a very lucrative sector to venture into if you do it right. Since you have already decided that you would want to start a restaurant business, your next big thing is to have how to start a restaurant checklist, so that you don't miss out on anything. Here are things to remember while opening a restaurant. 
How to Start a Restaurant Business: Checklist 
While starting a new restaurant can be interesting, it can also be an overwhelming affair. Keep this opening a restaurant checklist handy, and you would be able to start a restaurant with ease! 
 

1. Finalizing On A Concept
There are several key factors in opening a restaurant and finalizing a concept the most essential one. You must decide on a solid concept for your restaurant. Having an innovative idea will automatically uplift your image in the eyes of your customers, and will make your restaurant a more exciting destination. Hence, before finalizing on the restaurant concept, do proper market research. Try and know what the cuisines that the customers like these days, which are the concept which is not properly exploited by the restaurateurs are. Choose the ones on which not many restaurants have worked on. However, if a particular idea or theme has been consciously ignored by other restaurateurs, find out the reason. Perhaps that area and audience is not suitable for that concept; doing market research becomes essential to avoid potential failure.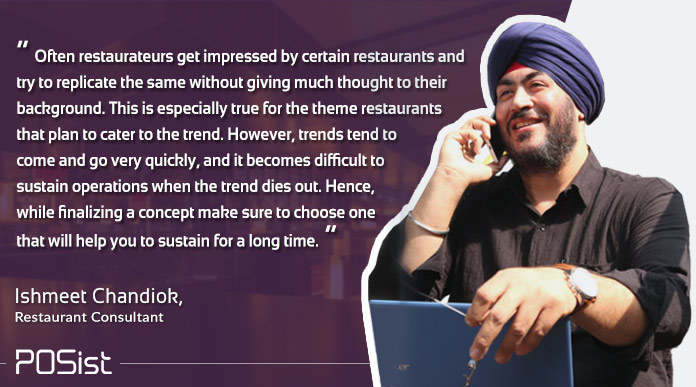 2. Create An Actionable Business Plan
You need to have an excellent plan for your restaurant. Without a proper plan in place you can hardly go ahead with your restaurant, which involves, getting investors on board, budgeting appropriately, creating an attractive menu, getting a professional chef on board, hiring the needed number of staff and the like. Hence, creating a business plan will be your first step towards making your dream come true. Make sure that you have the necessary prerequisites in your business plan, which comprises of a business overview, industry analysis, SWOT analysis, operations plan, financial analysis, and marketing plan. With these written on your business plan in a comprehensive manner, where you can return to now and then, then you can hardly go wrong, it will solve all your 'how to start a restaurant' queries.
Find out how to create an actionable restaurant business plan here. 
3. Select The Location
This is by far the most important thing to consider while starting a new restaurant. A restaurant with a brilliant concept but in an inferior location will hardly prosper. Hence, when finalizing the site, make sure that you research where your restaurant's format would work out the best. Select the location where you can find your targeted audience easily. For example, starting a fine dine restaurant and instead of opening it in a posh, corporate locality, you open it in a university area, this will be your biggest blunder. This is because students reside in such areas and don't usually visit expensive restaurants.
 This shows how important it is to start a restaurant in an area which is easily accessible and where you can attract your targeted audience easily.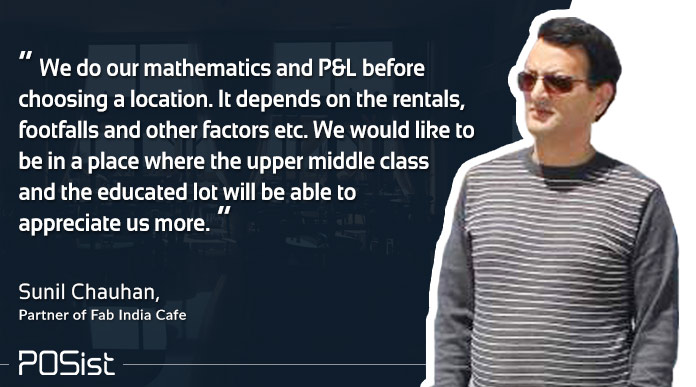 Find out how to select the right location for your restaurant here.
4. Get Your Licenses In Place
While starting a restaurant in India isn't a cakewalk, getting your licenses in place is a more challenging task. This is one of the most important things that you must consider when you are creating a checklist on how to start a restaurant. There are a variety of licenses that you might require like, FSSAI, Liquor license (if you are selling liquor at your restaurant), health/trade license, eating house license, shop and establishment act, GST registration, approval from the fire department, lift clearance, music license, certificate from environmental clearance, and signage license.
Here is a complete list of the licenses you need to open a restaurant. 
5. Do A Comprehensive Market Research
Without having a clear understanding of the market in the surrounding area, you can hardly plan to have the upper hand over your competitors. Hence you need to know which restaurants are doing well and which ones aren't, and the main reason for the success or the failure of the competitors in the market. A comprehensive understanding of how your competitors are working in the market will help you to plan accordingly so that you can have the edge over them when your restaurant comes into play.
6. Sort Your Finances
Sorting your finances is one of the significant things to consider when you ask how to start a restaurant. Often people acquire funds to open a restaurant, and not think of the running capital involved. It usually takes 1-2 years for a restaurant to reach breakeven. Thus, you must have separate start-up capital and working capital when you start a restaurant. Getting investors on board will be one of the most important things to do since without money you will not be able to run your business. It doesn't matter if you are meeting the sources from where you can meet your potential investors like, a bank, small business bureau, or private investors, bring all your paperwork and get them neatly organized, in folders and portfolios of the different investors.
7. Find Sources To Hire The Best Staff and Train Them Well
Your restaurant will be incomplete if you do not have an excellent staff on board. Try and get a very experienced head chef who will be able to run your kitchen seamlessly. You will have to look for the prominent ones on job portals, hover around the social media, advertise in newspapers, and use word of mouth for spreading the news.
Your work does not end by simply getting the best staff on board, you must train them well. Arrange for regular training sessions and provide them with a manual which will refresh their memory from time to time. You should train your staff to upsell well, which will automatically help you to increase your sales.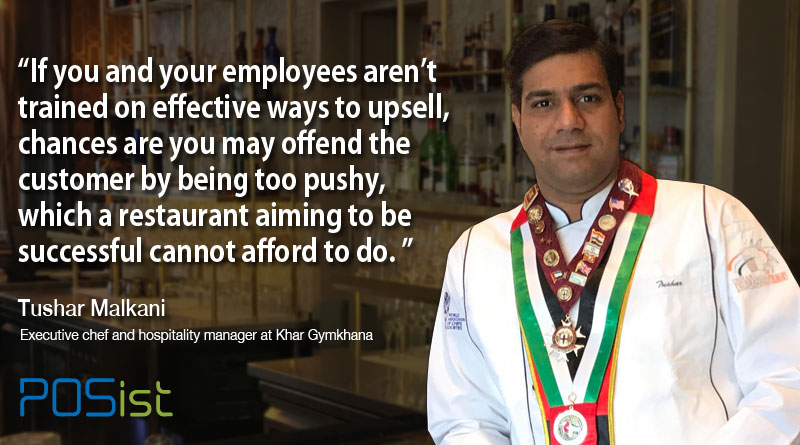 8. Create a Smart Menu
A menu will be the face of your restaurant. It also plays a critical role in your profits. Hence, make sure that you design a stellar menu for your restaurant. Menu engineering is a difficult concept that not many can master. A well-designed menu should not only be attractive and make customers order more, but it should also be aptly priced to keep your food costs low and your profits high. Hence, it is recommended that you have proper chefs and consultants on board who will help you with your menu forecasting and menu engineering.
9. Get the Right Equipment In Place
What is a restaurant without proper and modern equipment? Different dishes need different types of equipment. Hence, first decide on your menu, what all items you want to serve at your restaurant and how many customers are you planning to serve at the same time, and depending on that you can make arrangements for the equipment. You can then do market research as to where you can get the best equipment at affordable prices.
10. Have A Grand Opening
Your grand opening will be your first official entry in the market. You under no circumstances can go wrong on this day. You must start preparing, right from the very first. Your opening must always be divided into two parts, a soft launch, and a hard launch. In the soft entry try and welcome your family and friends, let them explore your restaurant and your food. This is especially important because it is always better to get a third party opinion from your close people before you open up to the world. Once you receive the reviews from them, you can bring in the necessary changes and prepare for your grand opening. On the D-Day, you can bring in a well-known band or a musician, give out discounts especially buy one get one free types, and see how it becomes impossible for you to manage the crowd at your restaurant.
Try these restaurant opening ideas to make your restaurant inauguration a success.
11. Market Your Restaurant Well
Last but not the least, unless you market your restaurant well, you will not be able to stay within sight of your customers. Venture into both online and offline marketing. Create social media pages for your restaurant and upload videos and pictures as your restaurant dresses up for the inauguration. Running marketing campaigns is another exciting way to attract the eyes of the customers. Before your opening, you can set up a stall in front of your restaurant where you can distribute free samples in small quantities to the passerby to acquaint them with the items they can expect from your restaurant. Prepare a comprehensive marketing strategy can help you a long way to make a mark in the industry.
Try these key factors in opening a restaurant to promote your new restaurant online the right way.

Creating a sound restaurant finance plan
There are many ways to finance a restaurant; let's look at a few of them! Some of these are very common, and others can help you in ways you didn't expect.
Equipment and Technology Loans
It can be challenging to raise the necessary funds for restaurant equipment. But lenders who finance equipment can give owners freedom and help. You can find a means to obtain loans for kitchen equipment, which is often one of the most expensive expenses, by negotiating with your lender.
Also, while making your equipment list, don't forget to include your technology and software. A point-of-sale (POS) system is a must-have for both the front and back of the house of a restaurant.
Working Capital Loans
Working capital loans help you pay for the costs of operating your restaurant when you're spending more than your income. Generally, you should budget for six to twelve months of working capital until you reach the point where you break even.
Banks are one of the most common ways to get working capital loans for a business. They offer the lowest interest rates on working capital and the longest periods for paying it back.
Credit Lines
A line of credit is like a credit card in that it gives a business a set amount of money to use when required. It is still a way to pay for a restaurant, but you can use it, pay it off, and then use it again.
If you get a business line of credit, you can borrow up to a certain amount, but you only have to pay back what you use. As you pay off your balance, you'll get more credit that you can use for future costs.
Government Schemes
You can also try to get one or more business start-up grants to help pay for a restaurant. There are various government schemes in place for starting and acquiring enterprises. The trick is to know what your rights are and to know that you have them.
Although, remember that many government grants demand your restaurant to have a minimum of 100 staff members or a $6 million annual profit. Another option is to find out if your local government has set up any awards or competitions for business start-ups in your area.
Refer to this how to start a restaurant checklist while planning your restaurant business. From market research and creating a business plan to purchasing equipment and hiring the right staff, we have you covered!