Unlike the slow-cooked, simmering cauldron of delicious gravy cooked to perfection, there is no recipe for a successful restaurant business. There is no hard and fast rule to make a restaurant a success, but with keen observation and careful analysis, one can identify the qualities of a good restaurant. From those, we derive the critical elements of a successful restaurant business. We went to great lengths to identify these key traits of successful restaurants and compiled them in a listicle for your benefit. Read along, and thank us later.
Distinct Features Of A Flourishing Restaurant Business
Successful people don't do different things; they do things differently. The same saying stands right in the case of restaurants as well. The characteristics of a good restaurant do not differ from regular restaurants; successful restaurants recognize these characteristics and work accordingly. Read below the top 11 key elements that are considered features of a good restaurant business.
1. Understanding Of The Restaurant Business
So many restaurants open each year and close down within the first year itself. In the case of independent restaurants, 25% of restaurants shut down within the first year of operations, to be exact. This happens because of zero understanding of the business. Most first-time restaurateurs have no business acumen and jump into the restaurant industry because it looks lucrative from afar. A restaurant business, like any other business, needs to be run efficiently after considering all the factors.
Operations are an essential part of the restaurant business and require experience and understanding to manage them. You should be able to compare food costs, labor costs, gross margins, and profits. If you are a first-time restaurateur, do thorough research before you open your outlet. The ability to take smart and often tough decisions is a pivotal point in the restaurant business and a vital element of a successful restaurant, which we often tend to ignore. From haggling with the vendors to managing the staff and executing restaurant operations, you need to have a clear understanding of how the business runs.
2. Great Food
This one is a no-brainer: a famous restaurant is known for its food, and great-tasting food is a vital feature of a good restaurant. No matter what you do, if the food at your restaurant is not great, people will not return. This is why delicious food is a key element of a successful restaurant. The food which you offer does not even need to be exclusive or unique. If you can make the same 'red sauce pasta' taste better than your competitors, your restaurant will automatically flourish. Successful restaurants boast of a great chef who produces delicious food for customers. Restaurants are often known for a particular signature dish that draws customers to the joint.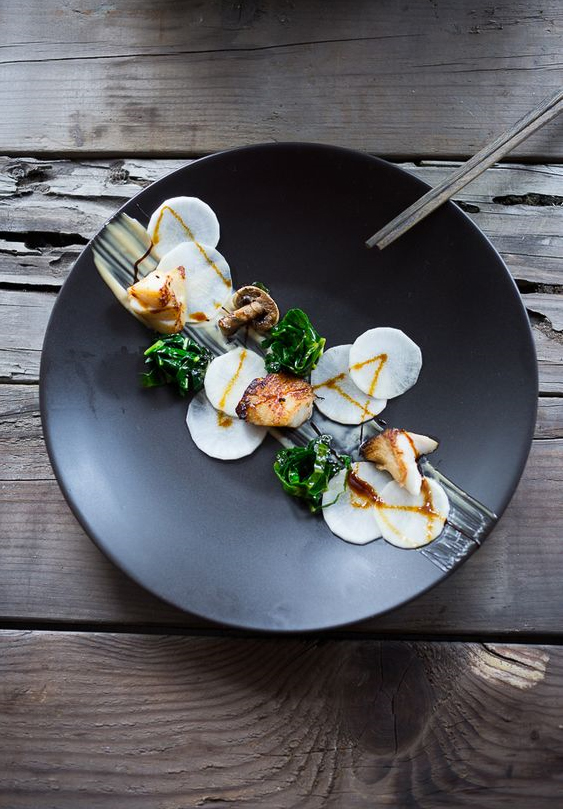 3. Location
Yes, the location of the restaurant matters. A lot. So much so that the location of a restaurant is counted as one of the features of a good restaurant. Even with the same food, the same hospitality, and the same staff, the success of franchise outlets can be widely different. A restaurant business located in a popular area is bound to see better footfall as compared to the one found in a remote area. You must decide the location after considering the restaurant concept and the target audience.
📚 Suggested Read: How to Chose the Perfect Location for Your Restaurant
4. Smart Menu Planning
A smartly designed menu can do wonders for your restaurant. A well-designed menu draws the attention of the customers to the high-profit items and boosts sales. A well-designed menu is one of the most crucial characteristics of a good restaurant. If you look carefully at what a successful restaurant does, that a relatively less busy restaurant doesn't, it is often the menu designing. Even if the items that are served at the two outlets are pretty much the same, chances are the famous restaurant has efficiently tapped the menu to draw profits.
📚 Suggested Read: How To Create A Restaurant Menu Design That Maximizes Sales And Increases Profits
5. Guest Experience
Excellent customer service is an inherent trait of a successful restaurant business. Customer service constitutes the entire customer experience, right from the politeness and helpfulness of the staff, to the service—how soon the food arrives, the price of the dishes, restaurant ambiance, etc. Effective customer engagement also plays a vital role in improving the overall customer experience.
A polite and helpful staff leaves a deep impression on the minds of the customers. No matter how good your food is, if the customers are not treated well, they will most certainly never come back. This article will tell you how to pacify even the toughest of customers and keep them happy and coming back for more.
6. Owner's Involvement
The owner's involvement is one of the most underrated parts of restaurant management. Depending on the restaurant manager becomes inevitable in the case of multiple outlets; however, even then, the owner must oversee all operations. Now restaurateurs are using mobile analytics to keep track of their restaurant business. You don't need to be physically present at your restaurant to monitor the daily sales, total footfall, etc. You can use Posist's Cockpit app to gain complete control over your restaurant
7. Marketing
One of the critical elements of a successful restaurant is a successful marketing plan. Yes, marketing is essential. No, word of mouth is not enough. Yes, there are some legacy restaurants out there that do not spend a penny on marketing, yet are flourishing, but they are rare cases. Even big brands like KFC and Dominos spend a ton on marketing. Marketing is one of the essential key elements of a successful restaurant business. In its most basic form, marketing is of two types- Online Marketing and Offline Marketing.
Online Marketing: Online marketing or digital marketing is considered to be more popular as well as an effective way to reach out to customers. It primarily consists of social media marketing, email and SMS marketing, and a growing online presence.
📚 Suggested Read: A Definitive Guide On Digital Marketing For Restaurants
Offline Marketing: Hosting events, local advertising, distributing pamphlets, etc. are some of the ways of doing offline marketing for your restaurant.
📚 Suggested Read: Effective Offline Restaurant Marketing Ideas
8. Partnerships
Now, there's no set rule to this, but it is generally seen that restaurants owned in alliance tend to flourish. As a first-time restaurateur, it would be great if you can find a seasoned partner who already has a few restaurants in his kitty. This would not only reduce the risks of loss but would also enable you to learn a thing or two about restaurant management. Once you understand the industry and various restaurant operations, you can open your venture.
9. Staff Satisfaction
Behind a successful, well-functioning restaurant, there is an efficient and loyal team. A happy staff is a productive staff. If employees are not satisfied, their dissatisfaction is almost certain to be reflected in their work. Hence, one of the critical characteristics of a good restaurant is that it invests in staff satisfaction just the way it invests in customer satisfaction.
The duties in the restaurant industry are extremely tough; working strict hours, and catering to grumpy customers with patience is a difficult task indeed. On top of this, if your staff is not happy with their work conditions and their remuneration, then their dissatisfaction is likely to reflect in their work.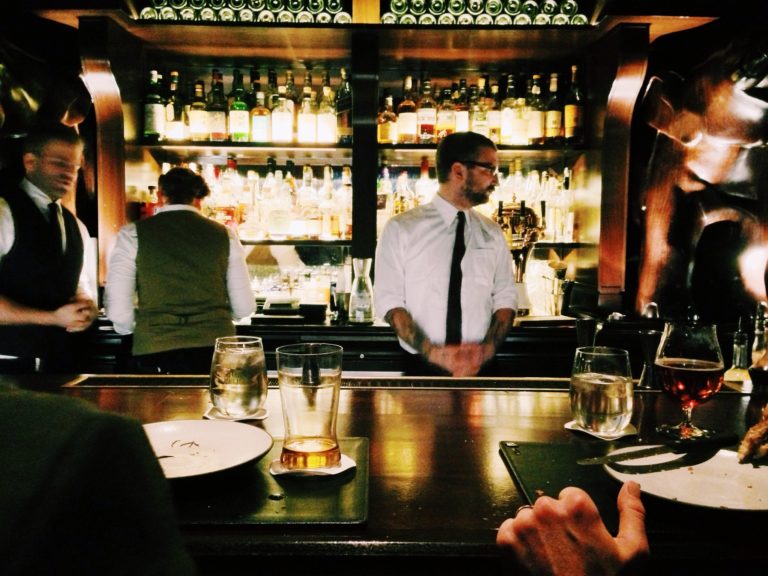 Restaurants are now also offering Employee Stock Option (ESOP), which gives them the option of buying shares of the company. This is a great way to instill the feeling of ownership in the employees and encourage them to perform their best. Giving your staff Employee Benefits and overtime also helps improve staff satisfaction.
10. Strong Grasp of the Key Metrics
Cash flow, profit, loss statements, prime cost, etc., are all terms that can become jargon if you are not well acquainted with them. Running a restaurant business requires you to understand, grasp, and actively work towards achieving the goals that have been set in your business's key performance indicators.
10.1. Cost of Goods Sold (COGS)
COGS refers to the cost required to create the food and beverage items on your menu that you sell to your customers. It is necessary to be accurate, as COGS is one of the most important metrics for profitability, as it is often representative of the largest restaurant expenses.
10.2. Net Profit Margin
Net profit margin measures the net income that is generated as a percentage of revenues received. It helps assess if your restaurant business is generating enough profit from its sales and if operating costs and overhead costs are in control. It is also indicative of your business's overall financial health.
10.3. Cash Flow
Cash flow is the amount of money that goes in and out of the restaurant. In simple words, it means how much cash you currently have.
10.4. Prime Cost
Prime Cost is the standard way to determine how much it costs for you to operate your restaurant. It is a standard line item on your restaurant business' Profit and Loss statement.
10.5. Inventory Turnover Ratio
The metric, inventory turnover ratio, measures how many times in a specific time period your restaurant is able to replace the inventories that have been sold. Slow turnover would imply weak sales and excess inventory. A faster ratio will imply strong sales or insufficient inventory.
10.6. Restaurant Revenue Per Seat
Restaurant Revenue Per Seat or RevPASH measures the income received from each seat available per hour. With this metric, it can become easy to determine which seat to assign to your guests during a specific time that will benefit your restaurant the best.
11. Strong Tech Stack
Excellent staff and a great menu all make for a perfect restaurant, but to ensure that your establishment is successful, you need a strong tech stack that properly assists your folks to help them complete tasks seamlessly.
The right technology to make ordering and payment processes seamless is a key success factor in any restaurant. A robust tech stack should include point of sale, online ordering systems, inventory management, payment management, staff management, and so much more. To put technology to best use that benefits both you and the customer, consider using pat-at-table technology that can minimize your staff's trips and forth. This will reduce labor costs, improve table turn times, and much more
We hope you found this article useful and helps you run a successful restaurant business yourself. Think we missed something? Do let us know in the comments below!