In the ghost kitchen business, having a well-equipped kitchen space is of the utmost importance. The cloud kitchen model has grown by leaps and bounds with constant improvisations and technological innovations, strengthening the functionalities of the business. As the trend of delivery-only restaurants continues to pick up, restaurateurs can now avail the benefits of a new concept of operations-Kitchen as a Service (KaaS). Also known as co-working shared kitchen space, kitchen incubators, or commissary kitchens, they give restaurant operators the sheer ability to optimize the overall costs by leveraging well-established kitchen spaces and take their cloud kitchen business to new heights. 
Kitchen As A Service aka Shared Kitchen Space: A Brief Description
Shared kitchens are licensed, large scale commercial food processing facilities equipped with proper kitchen infrastructure and equipment. They come with flexible rental plans where restaurant operators can hire the area according to their needs. Multiple restaurant brands can operate out of co-working kitchen spaces. The same kitchen space can be utilized by another brand, depending on their operational hours. 
The shared-kitchen concept is a cost-effective solution for cloud kitchens. It not only helps in generating more food orders but also optimizes the overall expenses and food costs substantially. A single lease, well-established kitchen infrastructure, and fewer employees enable better management. There's a well-established backup for all the essential utilities along with facilities for an in-depth inventory monitoring for a more accurate forecast of the food purchases. 
Restaurant brands are ideally placed to leverage the strength of kitchen infrastructure, capitalize on increased food orders, and attract the right target audiences while controlling operating costs with this model.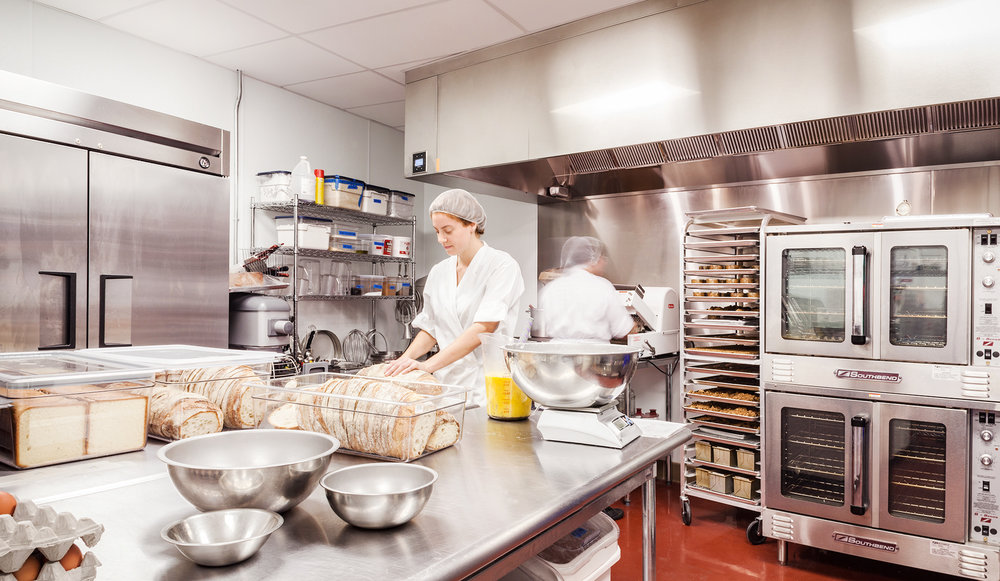 How To Leverage Shared Kitchen Spaces For Opening A Cloud Kitchen
The Economic Times states that most shared kitchens operate on a revenue-sharing model, where the owners can make as much as a 35% profit. Multiple brands can function within the same infrastructure, which brings down the CapEx cost. 
The Kitchen as a Service (KaaS) concept not only helps ghost kitchens to scale up their operations but saves substantially on the real estate costs. Further, these kitchen spaces are fully compliant with safety regulations, which reduces the hassle of getting permits and licenses. The ease of starting up a business from these commercial spaces has accounted for their vast popularity. The only other requirement is a well-trained staff and raw materials. However, there are few things that foodservice operators must comprehend to optimize the shared kitchen spaces up to its maximum potential. 
Organize Your Ordering And Delivery Systems
From maintenance to cleanliness, typically, a shared kitchen takes care of all the recurring parts of running an F&B business. However, proper delivery and order optimization still remains the primary focus area. 
Even though cloud kitchens operate without a front-of-house establishment, the rapid rate of food production adds to the operational complexity with orders and deliveries. To fulfill more orders and add up to the overall profitability of your business, it is essential to have proper delivery and ordering systems in place. 
Co-working kitchen facilities are intricately designed to cater to delivery orders from their own website, mobile app, or a third-party platform. Your business can efficiently utilize this opportunity by investing in a highly-skilled delivery fleet and partnering with online food delivery aggregators to maximize the order potential. Invest in robust cloud kitchen software that streamlines the ordering processes and makes it easier for your business to accept and fulfill more orders and prepare delivery more efficiently. 
With shared kitchen spaces, everything is centralized. It is easier to oversee the quality of production as the restaurant operations are not spread out over multiple areas. These kitchens are located in areas with high demand and relatively low supply and are better placed to capture the market.
Ghost kitchens brands operating from commercial kitchens can negotiate a better deal with the aggregators. Multiple orders of different brands can be picked up from these hubs in the same period. This significantly reduces the cost of delivery from the aggregator's side as well.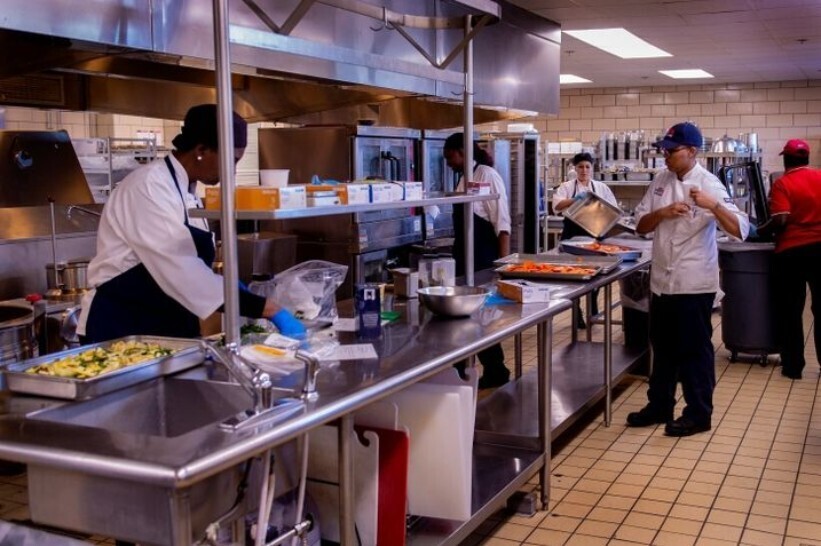 Map The Specific Requirements
Shared kitchen establishments are a catalyst for long-term sustainability. They provide a low-cost and low-risk opportunity to the cloud kitchen operators and give them adequate space to grow their business while eliminating startup costs. Renting space in the co-working commercial kitchens is less of a financial burden, but it is advisable to think about the most cost-effective ways of maximizing efficiency.
Consider the preparation and storage space you will require for your cloud kitchen business. Calculate the operational hours for which you require kitchen space. Figure out the profit percentage you will be able to make by making an average estimate of your monthly sales. Also, analyze your staff requirements. These measures will work out best in the long-term in terms of the financial sustainability of your business. 
Shared Kitchen spaces are viewed as a new business frontier by industry experts everywhere. This unique concept has been catching attention as the demand for food delivery continues to grow and restaurateurs viewing it as a cost-effective solution to expand their business. If you are planning to enter into the delivery-only market, shared kitchen space can provide you with multiple benefits!