Cloud Kitchens, also known as dark kitchens, ghost kitchens, virtual restaurants, and delivery-only restaurants, run entirely on the strength of their back-of-house operations. However, they put heavy emphasis on improving food production and order management. As the kitchen infrastructure is the backbone of every cloud kitchen restaurant, it should be well managed and organized. Operators must ensure that all the moving parts are optimized for maximum efficiency for better service delivery. The popularity of cloud kitchens' is on the rise, and it is imperative for foodservice operators to be aware of a few basic essentials and operational processes when setting up their cloud kitchen. 
The Operational Processes Involved In Setting Up A Cloud Kitchen Business
According to a study, the global Cloud Kitchen market is expected to reach USD 2.63 Billion by the year 2026. Compared to a traditional restaurant, setting up a cloud kitchen requires low capital expenditure, has fewer maintenance costs and needs a smaller yet well-designed space and infrastructure to start off the business with. We have put together a list of the basic operating procedures to follow while opening a cloud kitchen that will help keep you in setting up your business more efficiently. 
Inventory Procurement
The first step in ensuring proper food delivery is to source only the best quality raw materials. Food, being the main selling point in a virtual restaurant business, highlights the importance of investing heavily in choosing the right vendor. While procuring inventory, ensure that you are not compromising on the quality of raw materials.
When sending purchase orders, determine the product specification of each item, and analyze the exact requirements and quantity of in-hand stock. An inventory management system can be of great help in streamlining all the supply chain requirements of your business. Make sure to set centralized procedures while sending the purchase orders, receiving, and storing the inventory. 
Kitchen Management 
During the initial setup, keeping an estimate of inventory can be a challenging task. Procuring and storing raw materials is often a problem. Therefore, it is essential to keep a steady record of all the items and implement a well-developed tracking system. Based on the frequency of orders and raw materials requirements, source your inventory by factoring in enough lead time.
Maintain strict inventory controls by tracking the inventory regularly, aligning the food and labor costs, and keeping them in line with the budget. One effective way of ensuring proper stock utilization is to adopt the FIFO system that not only provides stock rotation but also curbs any possibilities of spoilage.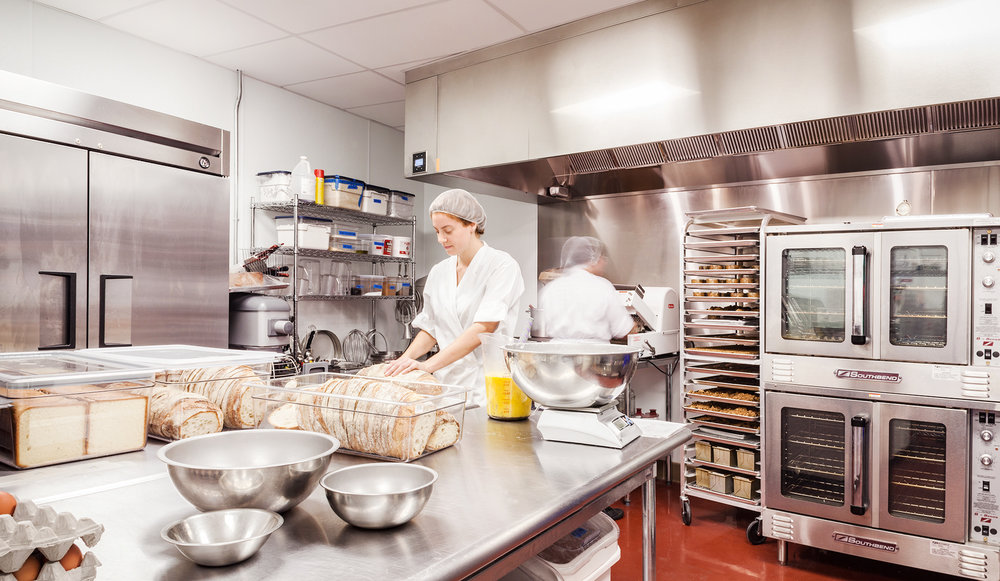 Staffing
A small, standalone cloud kitchen brand can very well start off with a minimum of 6 people– a head chef, two junior chefs, two helpers, and a housekeeper. However, even though minimal staff is required, practicing proper staffing will enable your restaurant to handle the food production volumes at any level.
Create a staffing plan wherein you can adjust your employee's schedule according to the sales trends or on a timely basis. Also, vital to the long term success of your restaurant is having competent staff. Hire well-trained and highly skilled employees who will assist in improving the service speed, food quality, and the overall quality of your operations.
Automation
Winning more customers means serving dishes with consistent taste and quality and to ensure that every meal prepared tastes precisely the same. It is vital to implement automated tools that help in cooking food with precision. Automation in the kitchen enables faster food production with minimal manual effort.
Invest in a cloud kitchen software that is equipped with features such as inventory management, reporting, centralized recipe management, etc. You can create detailed kitchen SOPs for aspects such as inventory requirements and standard recipes for your kitchen staff to follow. Consider installing high-quality equipment, including a Kitchen Display System. Implementing a KDS in your kitchen will help in swift order management and notify delivery executives when the order is ready to be dispatched. 
Order Management
After sourcing the right ingredients and setting up the food preparation process, it is time to streamline the order taking process. Cloud kitchen businesses depend on receiving online orders directly from customers and via third party food aggregators. Managing orders from multiple channels manually can be a tricky business, and that is where a centralized ordering system comes into the picture. A smart ordering system will help in keeping track of all orders and eliminate the inefficiencies manual order interventions.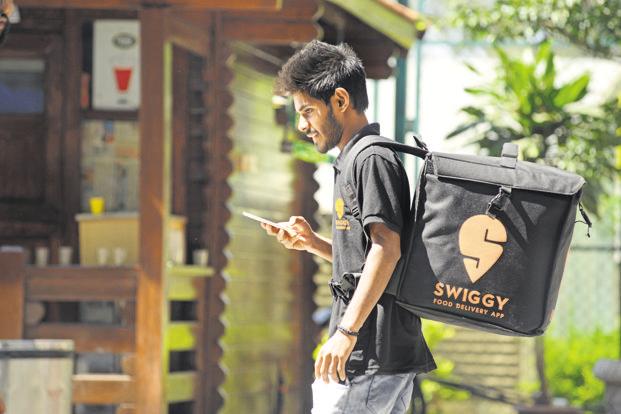 Delivery System
Major food aggregators like Zomato, Swiggy, and DoorDash have revolutionized the food delivery system like never before. These platforms are commonly used by both virtual restaurant brands and customers. While you can always tie-up with well-known platforms, investing and setting up your own logistics can also prove beneficial in the long run.
Ensure good accuracy of your food delivery system by setting proper procedures in handling orders. Keep a check on the delivery orders received in your POS system and resolve any issues related to the delivery orders.
Choose the right packaging for food delivery. Check if the packaging material ensures proper safety during transportation, doesn't leak, and maintains the appropriate temperature of food. Put cards with safety and reheating instructions into the delivery packages. Due to Covid-19, customers are already uneasy about receiving food at their doorstep. To address customer concerns with regard to food delivery, ensure that food is delivered hygienically, and only the best delivery packaging is chosen. 
Given the current scenario in the restaurant industry, cloud kitchens seem to be the next big thing that will continue to foster growth. Now that you know all the operational processes in setting up the cloud kitchen or delivery-only restaurant business, follow the right measures, and nurture your business even amidst the growing competition. To know more about how to manage your cloud kitchen business, contact us!