Cloud kitchen has become one of the fastest-growing segments in the foodservice industry today. According to research, the global cloud kitchen market is expected to reach USD 2.63 Billion by 2026, at a CAGR of 17.2%. From setting up the business, warehousing, to establishing a robust delivery structure, a cloud kitchen business ensures fast growth and has a lower footprint than a traditional restaurant. Even though starting a cloud kitchen business is relatively straightforward, just like any other restaurant business, there are possibilities that sales may not keep up with your expectations. Therefore, apart from following the necessary operational processes in setting a cloud kitchen business, operators must adopt effective marketing strategies that will increase the overall sales and help retain customers. 
Cloud Kitchen Marketing Tips to Grow Your Online Sales
While cloud kitchens are a lucrative domain to venture into, you must adopt adequate measures to increase your brand's visibility and gain a competitive edge. Follow these useful tips to attract more customers and grow your online sales.
1. Optimize Your Online Ordering System
In a cloud kitchen business, most of the orders received are via the website/mobile app. Therefore, it's essential to formulate strategies to increase your average order value on these channels. Investing in a good website and/or mobile app is crucial to attract more customers and improve the overall revenue.
Excellent visuals, quick loading time, a crisp and concise menu, and mobile device friendliness are some key aspects you should consider. Your online ordering system gives your potential customers an overall picture of your restaurant. That is why it is crucial to offer appealing visuals of your meals and list an easy to read menu that is clickable and draws more customers in. Include features such as 'Order Now' or 'Sign up to get Special Offer' to entice more customers to place orders.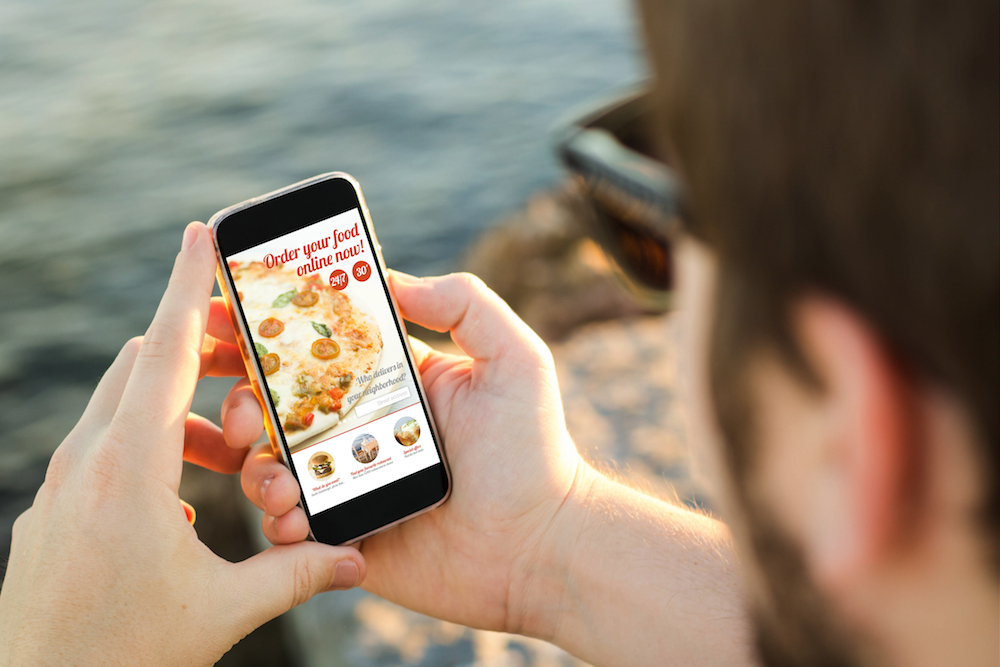 2. Incentive Programs
Customers tend to prefer online channels that are likely to offer attractive discounts and offers. From the moment they place their first online order, you can track the information such as email address and/or contact number to send direct notifications. Incentivize your customers with different promotional offers such as loyalty rewards, discounts, customized offers, referral programs, etc. to generate repeat business and make better sales. 
Similarly, you can analyze the source attracting the most number of orders, most popular modes of payment, best-selling dishes, etc. to curate customized offers. Taking these measures will help in upselling and retain more customers. 
3. Reward Loyal customers
Focusing on customer retention along with attracting more customers is crucial for the long term success of cloud kitchen business. An incredible marketing strategy is to reward your loyal customers through customer loyalty programs that generate repeat business and increase overall revenue.
Loyalty programs provide your customers with an additional incentive while placing an order and give your brand top-of-mind recall by sending automated reminders. Create a stellar loyalty program to reward your loyal customers and elevate their experience with each order they place online. This will significantly help in increasing customer engagement.
However, provide them with clear instructions on how to earn points along with how to utilize the loyalty program to its maximum potential. Loyalty programs will not only generate customer loyalty but also help in increasing the average order size.
4. Optimize The Website
For a cloud kitchen business, having a prominent online presence is exceptionally important. A properly designed and optimized restaurant website would create proper engagement with the customers and be a determining factor in increasing your restaurant's sales. Include all the necessary information on the website, such as a detailed menu, delivery channels, hotline numbers, customer reviews, and ratings, etc. 
For better website optimization, keep track of the latest search trends with tools such as Google Keywords Planner and Google Search Trends. Include all the primary keywords on your website pages and ensure that your restaurant's Google My Business account is up to date. Don't forget to optimize your website for mobile devices.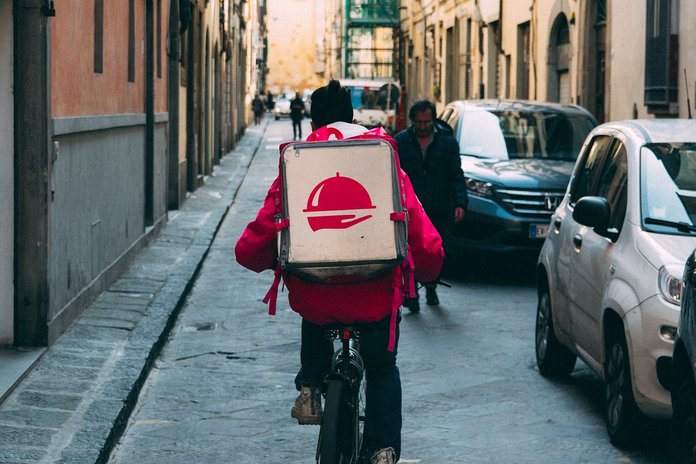 5. Market On Aggregator Platforms
Online food aggregator marketplaces are ideally one of the best platforms for promoting your cloud kitchen business. Integrate with online delivery platforms to tap on the customers who are looking for home delivery options. As food aggregator services such as Zomato, Swiggy, Foodpanda, etc., are popular with a broad target audience, listing your cloud kitchen brand on these platforms becomes critical.
Even though aggregator based platforms charge a higher percentage of revenue per order, delivery-only restaurants can benefit highly by promoting their brand on these platforms. It is recommended that the newly established brands advertise their business on aggregator portals to get better visibility and attract more customers. 
Marketing on aggregator based platforms is data-centric, and therefore cloud kitchens can create target specific campaigns and garner more orders. If you are running a multi-brand cloud kitchen business, create a unique identity of all the brands on these platforms and gain valuable insights by tracking your customer's activity. 
6. Harness The Power Of Social Media
Having your cloud kitchen business listed on social media platforms is necessary for driving sales and increasing customer engagement. Mark your business' presence on all major social media platforms such as Facebook, Instagram, Twitter, Pinterest, etc., to increase the reach of your brand. Run paid ad campaigns to attract potential customers.
Post pictures and videos of how food is prepared and packed for delivery. Similarly, you can communicate the safety and hygiene procedures your cloud kitchen is adopting to ensure a safe and hygienic doorstep delivery. Such promotion ideas would also gain customer's trust and leave a positive impact on them. 
As the entire cloud kitchen business runs remotely, it is essential to engage with your existing customers online, and run marketing campaigns to create better visibility and attract more customers. An omnichannel cloud kitchen marketing strategy that includes all the touchpoints in a customer's online ordering journey will be helpful in the long term. Utilize these effective cloud kitchen marketing tips to level up your marketing game and boost your online business. 
Related Readings: