Cloud kitchens, also known as virtual restaurants, dark kitchen, ghost kitchen, and delivery-only restaurants, have taken the restaurant industry by storm. The cloud kitchen concept is also being welcomed in the Saudi Arabia F&B space. According to data, cloud kitchen revenues in the UAE and Saudi Arabia jumped 160 percent in 2019 and is currently worth more than $65 million. Despite the favorable dynamics, a proper cloud kitchen marketing plan is integral for ensuring business longevity. Your cloud kitchen brand might be serving top-quality food, but effective marketing is necessary to amplify your brand's reach. In this article, we will provide some useful marketing tips and measures that you must utilize to bring in more business for your cloud kitchen in Saudi Arabia. 
How To Market Your Cloud Kitchen In Saudi Arabia
More customers are now pivoting towards online food delivery platforms because of both convenience and necessity. This is a wonderful opportunity for brick and mortar restaurants pivoting towards the online delivery model or cloud kitchen models to run strategic marketing campaigns and create brand awareness. Follow these below-mentioned tips on how to market your cloud kitchen in Saudi Arabia and reach out to potential customers.
1. Partner With Online Food Aggregators
With increasing competition in the cloud kitchen space, there is a high possibility that your brand would not attract customers organically. The increasing demand for third-party delivery services such as Deliveroo, FoodPanda, UberEats, etc. has created a dire need for cloud kitchen restaurant operators to collaborate with online food aggregators.
Third-party food delivery platforms have high customer demand and help significantly in promoting your online brand and increasing visibility. It is highly recommended that the newly established cloud kitchen businesses partner with these platforms to enhance their restaurant's reach. 
2. Create An Appealing Website
A well-established website that enables online ordering for a cloud kitchen business is essential for generating more orders and widening your brand's online presence. If you have multiple cloud kitchen brands running from the same kitchen, highlight them clearly on your main website. Provide clear redirect links and add a CTA button that would lead visitors to the online food ordering page and make it easier for them to place orders.
Remember to highlight the USPs of each brand, along with creating a crisp and concise menu. As more customers are likely to access your website via mobile devices, ensure that the website is mobile optimized. Also, optimize your website content according to the latest keywords and phrases that would help it rank better on search engines. 
3. Increase Engagement Via Social Media Platforms
Social Media platforms can do wonders in building a reputation for your cloud kitchen brand. Creating a presence on social media platforms such as Facebook, Instagram, Pinterest, etc. will help your brand in reaching out to potential customers. Create engaging content to attract new customers and communicate regularly to engage with the existing audience.  
Post tempting images of your dishes and capture behind-the-scenes videos to highlight the safety standards your staff follows. Repost the user-generated content and resolve the queries of your customers immediately. Make sure to use eye-catching visuals and stunning designs to increase engagement rates.
Consider partnering with local food bloggers and influencers who can review and post about your food. Remember to include the food ordering page's link on your homepages to make it easier for potential customers to visit the page and directly order from there.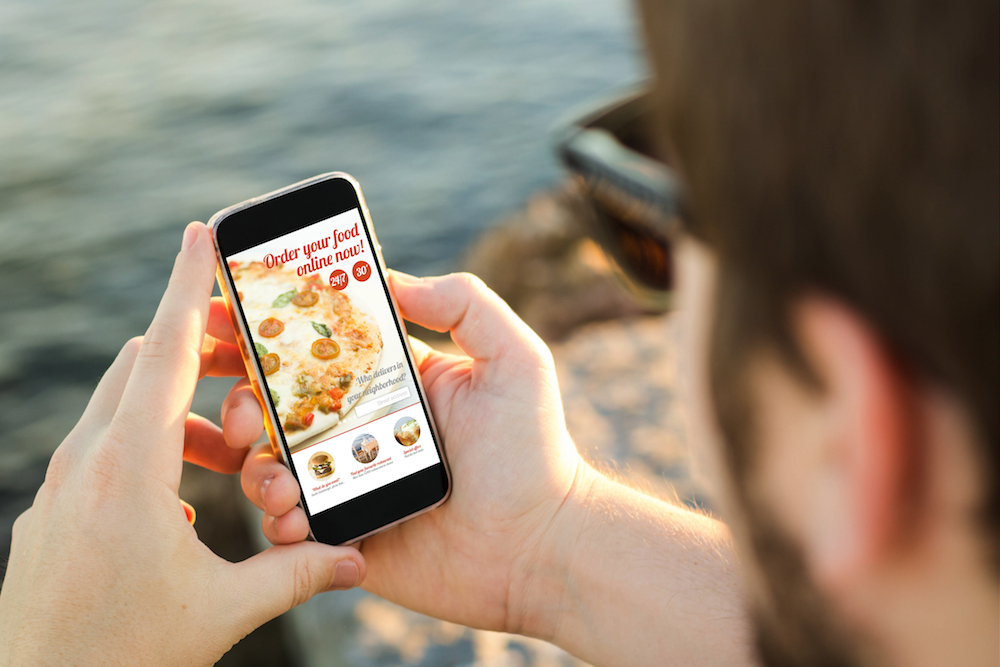 4. Establish Your Brand's Presence On Reviewing Sites
Like the brick-and-mortar restaurant business, garnering online customer reviews and feedback is critical for the cloud kitchen business too. As customers cannot visit and experience the brand physically, they rely heavily on the feedback your virtual restaurant brand receives on either food aggregator platforms or restaurant review sites.
Cloud kitchen brands with a high rating have a much higher chance of generating more orders. Consider sending out automated SMS or Email notifications to your customers soon after their order is delivered, asking them to rate your restaurant. If you record customer reviews on a digital feedback form, include a link to the form as well. 
5. Create A Brand Recall With Packaging
Packaging plays a vital role in creating a stellar brand perception in the minds of consumers. Some of the leading cloud kitchen brands have one thing in common; their packaging stands out from the rest. When the packaging is done correctly, it enhances the online ordering experience of customers.
The food packaging must not only be efficient in preserving the food content, but it should also reflect the theme of your food delivery business. Include your restaurant's logo on the containers and use the best quality food packaging material to deliver a great guest experience.
Consider using recyclable boxes that are sturdy and microwave-safe so that the customers can use it multiple times for different purposes. Taking proper packaging measures will elevate the customer's experience with your brand and help you in creating better brand recall.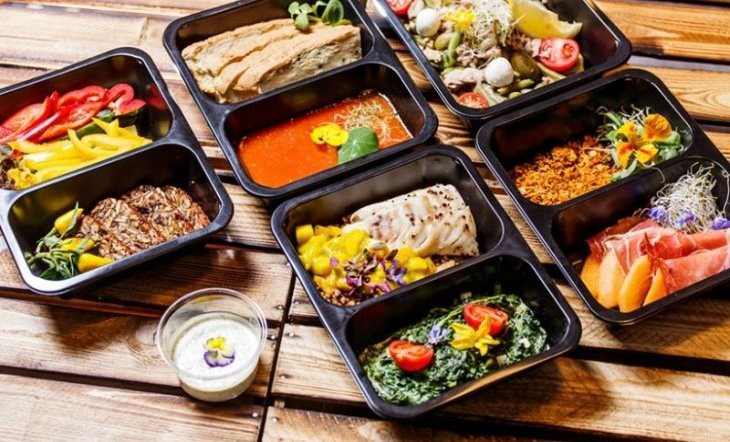 6. Drive Customer Engagement With SMS and Email Campaigns
Email and SMS campaigns are an essential channel for generating orders and engaging directly with customers. Utilize your existing customer database to leverage SMS and email marketing to create more business. When a customer places an order through your online ordering website or mobile app, capture their details in a POS integrated CRM. This will help you in segmenting the customer data based on their ordering history and behavior. Provide customized offers, special discounts, and run highly targeted SMS and email marketing campaigns to lure in more customers. 
7. Create Loyalty Programs
Engaging with customers to generate customer loyalty is as imperative as attracting new ones for a cloud kitchen business. This is mainly because loyal customers tend to spend more and act as perfect brand evangelists. To retain your loyal customers and generate repeat business, incentivize them through Loyalty Programs.
A Restaurant Loyalty Program awards monetary or order-based points to customers with every online order they place. These points can also be given to customers for sharing positive reviews online or posting exceptional content on your social media handles. Consider offering referral codes or discount coupons once your customers have earned a fixed number of points.
While setting up a cloud kitchen business in Saudi Arabia, having a cloud kitchen marketing plan in place is necessary to increase the credibility of your restaurant, and deliver stellar service in a long way. Utilize these effective cloud kitchen marketing tips and take your business to new heights!