Running a successful restaurant business today is about making sure that your brand can be easily found online. Restaurant brands with a stellar online presence also have the potential to attract more customers and receive more orders. According to statistics, online food delivery revenue is expected to show an annual growth rate of 7.5% by 2024. Building an online brand for your restaurant gives stellar opportunities to create likability, elevate credibility, and gain the trust of customers that is crucial to foster the growth of your business. Also, since cloud kitchen models rely solely on receiving digital orders, an online presence is an absolute must to build brand awareness and customer engagement.
How To Establish An Online Brand For Your Cloud Kitchen

 
The restaurant industry has learned a critical lesson from the recent coronavirus outbreak. Having an online ordering system in place is no longer about having a supplementary sales channel, but a vital necessity. Let's look at how you can establish an online presence for your delivery-only restaurant.
Optimize Your Website
Setting up a website with the option to order food online is a must for a delivery-only restaurant business. Having a proper website in place widens the scope of new revenue streams and offers wonderful customer engagement opportunities.
As your customers are more likely to search for details about your restaurant online, make sure your website is optimized with an updated menu and features all the essential information such as delivery estimated time, details of multiple channels for ordering food, delivery areas, etc. 
Consider adding an option of location services and pre-orders to provide ease to your customers. If you are running promotional offers, highlight them on the main page of your website. Showcase your social media profiles on your website to connect directly with your customers. This will also increase the chances of receiving orders from the customers.
Include customer testimonials and highlight the best reviews for better credibility with customers. Also, ensure that your restaurant's website is optimized for mobile devices, making it easier for your customers to order online.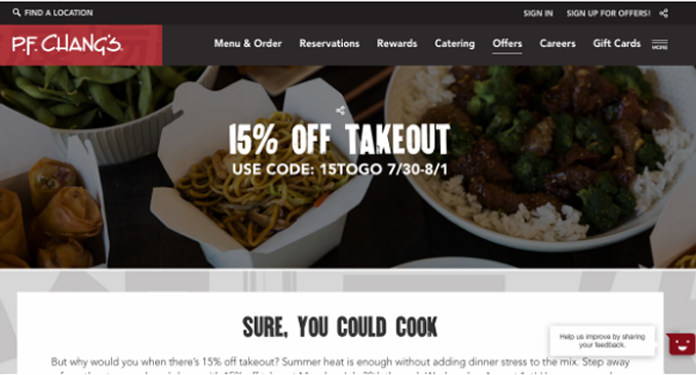 Tie-up With Third-Party Online Food Aggregators
Partnering with third-party food aggregators such as Zomato, Swiggy, DoorDash, etc. is extremely important to level up your marketing game and to stay afloat despite extreme competition. Since more restaurants are joining these platforms on a daily basis, think of different ideas to market your restaurant on these platforms.
Online food aggregators charge restaurants for marketing their brand on a per-click basis. They have a specific section on the top of the portal for sponsored marketing. These platforms also offer several restaurant marketing packages that enable cloud kitchen operators to promote their brand at a reasonable price.
Aggregator based platforms also run ad retargeting which increases the restaurant brand's conversions. If your cloud kitchen brand is still in its nascent stages, make sure to partner with these platforms to widen your visibility and garner more orders. 
Harness The Power Of Social Media
Social Media can do wonders in building an excellent online reputation for your cloud kitchen brand. As there is no scope of direct customer interaction with a virtual kitchen model, online marketing is a great way to get in touch with your customers. Mark your restaurant's presence on all the social media platforms.
Create compelling content and post them regularly on social media accounts to engage your customers. Run paid advertisements to capture a broad audience. Use eye-catchy graphics and captivating image and video-based content to increase engagement rates.
Choose The Right Online Ordering System
The digital landscape today is vast and gives customers a wider choice in terms of channels and cuisines. One of the best ways to go about launching your online restaurant marketing channel is to select an online ordering platform that integrates various ordering platforms such as websites, mobile applications, third-party aggregators, call center panel, and social media.
A robust ordering system is a great tool to build and strengthen your restaurant brand. It will not only help you to connect better with customers but also build customer loyalty. A reliable online ordering platform has built-in features such as marketing modules, menu management, payment options, etc. that create a better customer experience and enable targeted marketing activities to engage customers on all mediums. 
Having an online presence is a must for a cloud kitchen business that entirely operates online. Looking at the current scenarios, taking your restaurant brand online will help meet your long-term business goals such as increasing sales and improving brand value. Utilize these useful tips and reap the new and unexpected advantages of taking your business online!