Technology adoption in the UAE F&B industry has been advancing with time as restaurateurs are now more enthusiastic about integrating automation into their operations. The acceptance of technology has been triggered by the arrival of COVID-19, which has been an extremely challenging yet learning experience for the UAE restaurant industry. The shutting down of dine-in facilities and apprehension among customers about online deliveries severely affected the restaurant business for a few months across the world, let alone the UAE. This gave rise to numerous technology trends in the country.
As the conditions improve, restaurant professionals are now realizing the ample number of ways technology can push their business forward and accelerate profitability. 
Key Technology Trends Adopted By UAE Restaurants
Despite the negative impacts of COVID-19, the UAE restaurant industry is in the recovery phase and has made good progress. However, there still remain many challenges that pose a threat to its growth. For example, managing spiralling operating costs and spending on additional safety measures. 
The Posist UAE PRIME Report throws light on these challenges and how technology can help fix them. Interestingly, 40% of the restaurant operators we surveyed agreed that deploying technology is essential to cope up with these challenges.
Adoption Of Cloud Kitchens
High operating and rental costs are a real challenge for restaurateurs when it comes to opening a new restaurant. This has led to increased investor interest in cloud kitchens. Setting up an efficient delivery setup with minimized operating costs is the major focus of the restaurateurs. We found that 66 percent of restaurant operators plan to invest in cloud kitchens in 2021 keeping in mind the need to streamline operations and cut the cost of establishing a whole new outlet in a new location.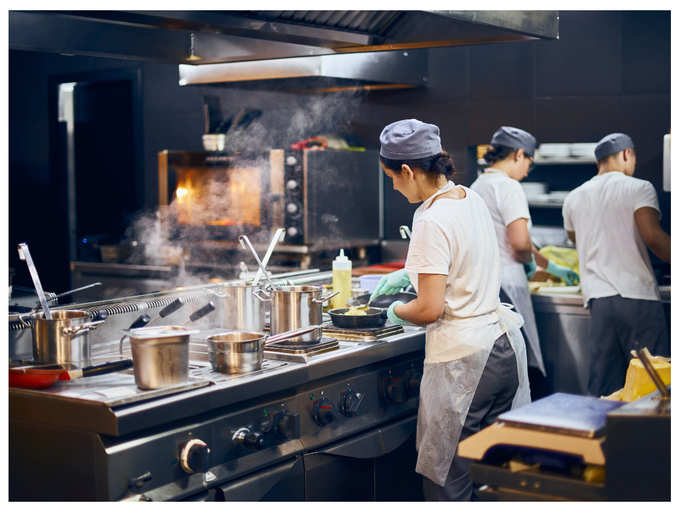 Ongoing Trend Of Online Deliveries
Online deliveries have been shooting up since the pandemic and is one of the most significant technology trends in the UAE. In the pre-COVID scenario, the lion's share of the revenue came from dine-outs and online orders only added marginally to the volume. Post-COVID, the picture has completely reversed with more than 60 percent of the customers now preferring to order online than dining in. Integrating with online delivery platforms is thus essential for restaurants to expand their customer base and failing to follow this trend might make them lose out on a great share of the revenue. 
Furthermore, considering the uncertain state of the restaurant industry, the trend of online deliveries is likely to scale up in the future. In fact, 56 percent of the respondents anticipated that 40 percent of their revenue will be generated from online sales in the year 2021. 
Contactless Ordering With QR Codes And Digital Menus
Now, this is one of those technology trends that has risen higher specifically due to the impact of COVID-19. It is an undeniable fact that digital menus and QR codes already existed in the industry before the pandemic, serving the purpose of convenient ordering and avoiding crowds. However, with changing times, the trend of contactless ordering has scaled up as they are quick and cost-effective alternatives to physical menu cards in a restaurant. 
In addition to saving money, digital menus and QR codes also help contain the virus from spreading. Contactless ordering is now getting widespread acceptance in the 'new normal' given that customers are extremely particular about sanitization when it comes to dining out. Implementing these technology solutions translates into a one-time investment that can go a long way in boosting customer confidence and increasing retention. 
Restaurant Automation Within In-house Premises
Hiring costs now and again prove to be a challenge to restaurant operators. High attrition rate is another common topic of concern. In order to eradicate these issues, restaurateurs are now adopting automated solutions. For example, robotic staff is already being used in restaurants around the world and might replace cooks, cashiers, etc. in future. The motive: increased efficiency and productivity compared to human staff. 
Market conditions in the restaurant industry have improved significantly since lockdowns were eased. With restaurants reopening, more and more customers are retracing their steps back to the restaurants. In this context, technological investments will play a key role in turning around the fortunes of restaurants. Keeping these technology trends in mind and aligning restaurant operations with them will definitely prove to be financially worthwhile for the industry.