Are you good at baking? Do you never fail to impress your friends and relatives with your baking skills? Are you continuously getting suggestions to set up a bakery business? Then it is high time that you go and work towards something that you are good at. The home-based bakery business is on the rise in the UAE, thanks to its convenient setup. It is so easy to start as the kitchen required to bake all the products is already present. This, combined with excellent baking knowledge and creativity, can do wonders for your home-based bakery business in the UAE. 
Home-based bakery businesses can function on a local as well as global level. It all depends on the uniqueness, quality and taste of the product. However, you should know how to stand out from the crowd in order to succeed over the long term. 
This article will present you with some tips to run a successful home-based bakery business in the UAE. 
Top 5 Tactics To Excel At Home-Based Bakery Business In The UAE
The first step is to get the appropriate licences when setting up a home-based bakery business in the UAE. Running a home-based food business is illegal in the country, and it is mandatory to get a business license before starting one. Once you get the licences, you need to come with a business plan that outlines how you would operate and what strategies you would adopt to run your bakery business. 
Let us look at some proven tactics you can use to stand out and make a name for yourself in the UAE bakery industry.
1. Research Popular Bakery Trends
When starting a home-based bakery business, you need to keep up with the ongoing trends. For instance, in 2015, the trend of personalized pastries and cakes prevailed in the UAE. The bakery shops baked the products made to order, according to their customers' preferences. Birthday and wedding cakes are perfect examples of personalized cakes. 
Consumer trends have evolved further in the past five years. The present trend of the UAE bakery market is the rising popularity of artistic bakery products. Rolls and breads dominate the market in terms of both value and volume. Many premium healthy products also rule the market on the back of rising health awareness in the country. 
The bottom line is that you must stay in touch with the ongoing trends of the UAE bakery industry. Find out what the ongoing national and global bakery trends are and inculcate them in your products to attract more orders.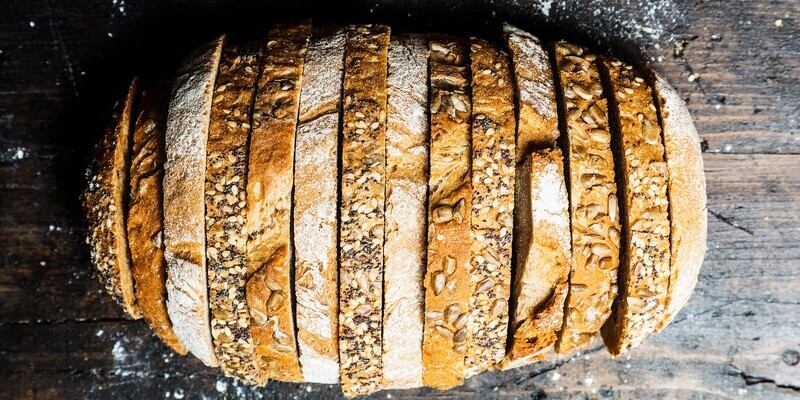 2. Have Your Finances Figured Out 
Managing finances is one of the essential tasks of running a home-based bakery business. One needs to have the entire budget sorted out in one's head to invest judiciously in different aspects of the business like staff, raw material, etc. Labor, equipment and inventory cost are the three main costs one needs to manage. Having these figured out solves half of the financial problems you are likely to face. 
Based on the market segment you have decided to target and decide how much staff, equipment and raw materials would be needed. Optimizing the direct costs will prove quite lucrative for your business as there is no other significant cost to take care of. A good POS software can assist you in handling your finances as it tracks every type of cost incurred and keeps a check on the consumption of inventory. Sticking to a budget religiously will help you reach break-even faster.
3. Choose A Robust POS Software
POS software is always vital when it comes to setting up any new restaurant business. Bakery operations can be tedious, and executing them manually can be inconvenient. With orders coming in from multiple sources, proper order and billing management is critical. Furthermore, the raw materials used in baking are perishable and have a finite expiration date. A robust POS software handles the orders seamlessly, tracks the shelf life of perishable products and ensures that they are used before the expiry date.
There are myriad other functions that a good POS software does, like central kitchen management, handling the bills and analytics, third party integrations, CRM integration, online ordering, sending event alerts, etc. Hence, it is advisable to install POS software. 
4. Integrate With Online Delivery Applications
Since the pandemic, online orders have been constituting the lion's share of the business volumes across any restaurant format. It is pretty evident that online ordering is on the surge, and your home-based bakery kitchen will also need to accept online orders in bulk. Third-party integrators like Deliveroo, Talabat, etc., can act as a bridge between you and your customers. 
Thus, in order to give your bakery business more exposure, it is crucial to integrate with online delivery applications. This will ensure that your bakery is visible online and potential orders are not lost. The delivery service offered by them also facilitates door-step delivery of your product to the customers.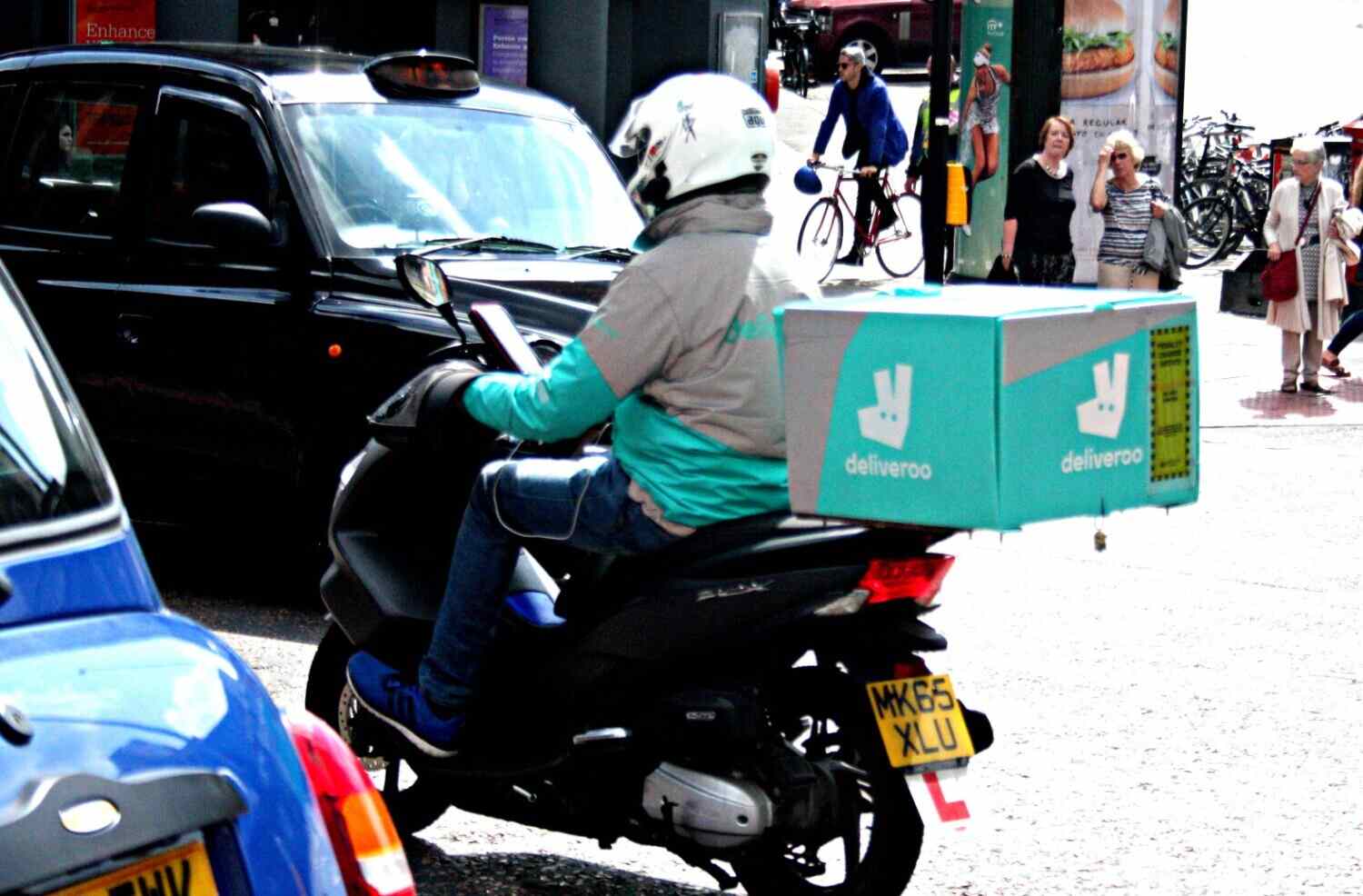 5. Market Your Brand Well
Marketing the bakery business is as important as setting it up. A bakery in the middle of a busy market will no doubt attract a lot of customers. However, since you are probably located in a residential area, it will be quite difficult for people to discover your business unless you are proactive about it. 
The following are some of the best strategies to market your home-based bakery: 
Almost everyone loves to have free treats. Offer

free samples

to the residents living around your bakery to spread the word about your business and expand your customer pool. The free sample will serve to highlight the quality or taste of your products. It will also create social proof about your products is good.

Every food business should have a

website

of its own so that people can know all about them. The same goes for bakery businesses. A website is crucial to give out all the details of your business – from your products and partners to your location. 

Presentation and packaging

play an important role in marketing your product. Good food presentation along with efficient and attractive packaging can leave a positive impression on the customer's mind. It makes him want to order more frequently from you. 

Put up signage or a banner in your yard.

This will guide customers to your bakery and will let them know your operating hours. However, you should ensure that you follow the applicable rules and regulations such as zoning laws while putting up the banner for your bakery business.

Offer

discounts and create coupons

for your customers to attract and retain them. Offers can be sent to customers' phones via SMS, email, or through social media. They can also be advertised in the newspapers. For example, "Buy One Get One" or "50% off on selected products" are some of the popular coupons that entice customers to place an order. 

Leverage social media

as much as you can. In the digital era, there are innumerable ways that social media can be used for marketing and advertising a bakery business. Take advantage of social media platforms such as Instagram, Facebook, Twitter, etc., to popularize your business and make sure to keep interacting with your customers and followers.
The bakery industry is continuously evolving in the UAE. With increasing competition, one will have to know what customers want and deliver it efficiently to grow. Follow these tips to successfully run your home-based bakery business in the UAE and watch yourself leave your competitors behind.