Technological innovations and restaurant automation have brought a revolution in the restaurant industry. Restaurant technology has had a massive impact on F&B businesses operating in a lucrative market like Dubai, where the competition is ever rising. Experts say that technology is the key to growth and development in the Middle East F&B industry. It is highly advisable that operators discover the best technology solutions to stay ahead of competitors. Restaurant POS software has been one such innovation that has evolved into an integrated restaurant management solution for streamlining the entire restaurant operations. However, investing in the right POS software is exceptionally critical for the long term success of a restaurant business. This article covers a complete list of must-have features you must look for before choosing a restaurant POS system for your Dubai restaurant. 
Must-Have Features In A Restaurant POS Software
A robust restaurant POS system is a catalyst for growth for restaurants. Therefore, you must consider these essential features in a POS before making your purchase. 
Cloud-Based Technology
Traditional POS systems that are server-based are prone to data loss and system breakdown. Moreover, upgrading the features involves a lot of manual work, which often leads to system slowdown. However, a cloud-based POS system is based on a remote server, making it easier to access your business information from any device or system. Cloud POS systems offer better adaptability and flexibility. It keeps the data intact despite poor connectivity issues or device issues. 
Ease In Ordering 
One of the most prominent features in restaurant management software is the ordering system. Investing in robust restaurant management software automates and accelerates the entire billing process by ensuring easy order taking. The POS system must enable the servers to view the entire menu on the screen, allow instant KOT (Kitchen Order Tracking) generation, integrate orders from multiple platforms, and allow easy split billing and table transfer on demand. A stellar ordering system will significantly help in optimizing the table turnover time and deliver excellent customer service. 
Generates Detailed Reports
Generating detailed reports is crucial to understand the functioning of a restaurant business. Reports and analysis provide critical inputs to decision-makers on how the restaurant is performing, what is selling the most, and which areas require the maximum improvisations.
Robust POS software must be capable enough to provide real-time reporting of all the critical restaurant operations at any given point of the day. Restaurant owners must be able to customize reports and access easy graphical charts for a better understanding of the business. Therefore, it is essential to invest in a restaurant POS that can generate reports automatically and provide you with a detailed analysis of how to improve your business and win more customers in Dubai.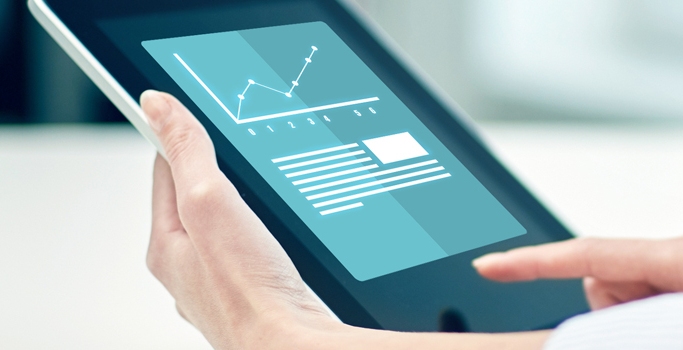 Supports Mobility Features
Accessing day to day restaurant data from any device is a must-have feature in your POS system. POS systems supporting mobility allow restaurant operators and managers to analyze their data from anywhere, even when they are on the go. Mobile POS software performs the same functions as that of a cloud POS system except that they are portable.
It is typically a Point of Sale system that is easily accessible through any internet-enabled handheld device, which could be either a tablet or smartphone. It can be carried anywhere and is readily used for accepting orders, generating bills, receiving payments, accessing sales and inventory data, maintaining customer records, etc.
Mobile POS systems provide full control of your restaurant operations from anywhere at any time. As mobile devices are readily used by everyone, these portable features greatly help in accelerating the restaurant operations. 
Keeps A Check On Internal Thefts
The restaurant industry is one of the worst-hit sectors when it comes to internal theft. Internal thefts can be either monetary or inventory related. While CCTV cameras can be deployed to keep an eye on internal thefts, it can often lead to negligence. That is why it is vital to invest in restaurant POS software that is equipped with an anti-theft feature. This way, you will be able to run operations smoothly and even give your staff members room for innovation.
Robust Inventory Management Module
Inventory management is one of the key aspects of running a restaurant business. Without automating the entire process, restaurants can incur high labor costs, unchecked wastage, and increase the potential for internal theft. In a competitive market such as Dubai, where the cost of running a restaurant is already high, poor inventory management often leads to extra costs. 
This is where a restaurant POS system comes into the picture. Not only does it streamline the inventory management, but it also cuts down on recurring costs and automates the restaurant operations. The inventory management module calculates the inventory and sends real-time alerts when an item reaches its reorder level. This saves the restaurant from running out of stock unexpectedly.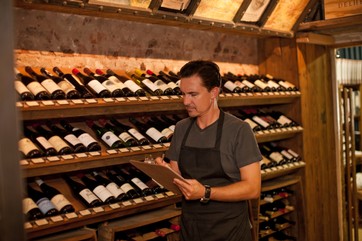 Open To Third-Party Integrations
Integrating third-party tools such as accounting or business intelligence modules with the POS system allows restaurants to combine data from different sources and utilize them in an efficient way. You might be using different integrations such as food aggregator integrations, loyalty programs, etc.
Such tools must be in sync with your POS system to generate maximum performance and run data-driven campaigns. POS software that seamlessly integrates third-party apps and platforms do not require the hassle of integrating data manually. 
Integrated Customer Database
A restaurant POS that integrates customer data from multiple sources into a single consolidated dashboard greatly helps in designing better marketing campaigns and attracting more customers. Operators in Dubai must choose a restaurant POS system in Dubai that can map their regular patrons' behavior, understand the spending habits according to demographic data, and provide critical insights that will help them serve customers better.
Manages Multiple Outlets
In a tourist-driven economy like Dubai, the foodservice space is booming. For restaurant brands running with multiple outlets, it is essential to expand and adopt technology that supports scalability. 
These Restaurant operators must invest in a robust POS system that allows them to manage the operations of multiple outlets from an integrated platform. This would greatly help them scale their business with ease.
Since Dubai is a regional hospitality and cultural hub, it has encouraged many investors and food startups to enter the restaurant space. Restaurant owners are now always on a lookout to beat the fierce competition by offering exceptional food and service quality. Choosing the right restaurant POS system in Dubai will significantly help restaurant operators in Dubai to manage their operations more systematically. Consider these critical features before choosing the right POS software and take your restaurant to new heights!