The cloud kitchen concept that has taken the global restaurant industry by storm is on the rise in the UAE's foodservice industry. Considering the potential of the delivery-only segment, several cloud kitchen operators, and Kitchen as a Service (KaaS) providers have entered the UAE restaurant industry. To cater to a broader audience and combat menu fatigue, a more versatile cloud kitchen concept, multi-brand cloud kitchen, is setting foot in the restaurant industry and revolutionizing the food delivery segment even more.  
Multi-Brand Cloud Kitchens: A Revolution In The Food Delivery Business
The food delivery sector in the UAE is expected to grow at a rate of 6% annually and set to continue for a minimum of five years. Carefully observing the new market conditions and changing demands, multi-brand cloud kitchen brand Faasos is all set to venture into Dubai's F&B segment. The growing popularity of multi-brand cloud kitchens is ascribed to a multitude of perks that have proven to be profitable for famous brands like Fassos. 
Let's understand the many benefits of a multi-brand cloud kitchen business model and how they are revolutionizing the delivery business.
Deliver Better Value To The Customers
With multiple cuisines- specific brands operating under the same parent company, multi-brand cloud kitchens have the capability to widen the customer base and deliver more value to their customers. As each brand is cuisine specific, it is positioned strategically to cater to different customer needs and requirements. Being delivery-only restaurants, cloud kitchens operate with a niche focus on improving food delivery and make it easier for their customers to place orders.
According to the UAE PRIME report, 66 percent of UAE restaurateurs picked cloud kitchen as the key growth area of investment. Cloud Kitchen brands have widened their brand presence on third-party food delivery apps and are also customizing their own platforms to offer a hassle-free order experience. All the delivery platforms are customer-centric and provide data-driven results to the restaurateurs. Marketing efforts are analytical and focused on targeting customers on the basis of consumption patterns and cuisine preferences.
Utilizes Same Infrastructure And Resources
In a multi-brand cloud kitchen model, all the brands operate in the same kitchen space. Despite some brands being cuisine specific, they utilize the same raw materials, kitchen equipment, and restaurant staff. As the same resources are effectively used, it reduces the overall costs of running the kitchen.
Moreover, multi-brand cloud kitchens have better economics as there are high chances of greater demand generation from a single kitchen space. Also, considering the sky-high restaurant rentals in the UAE, operating multi-brand cloud kitchens is significantly cost-effective and relieves restaurant owners from the baggage of creating a frontend.
Reduced Costs
With issues such as deep discounting and high margins per order, partnering with food delivery services leaves less profit for standalone cloud kitchens. However, with more brands and a wider reach, multi-brand cloud kitchens are at a better place to bargain with Online Food Aggregators for more favorable margins.
Aggregators partnering with a multi-brand cloud kitchen brand too benefit due to lower logistics costs. The kitchen where orders of multiple brands are prepared acts as a central hub for delivering orders. A single delivery driver can take orders of numerous brands from a single kitchen and fulfill the orders faster. Hence the cost of delivering orders comes down for the online aggregators also.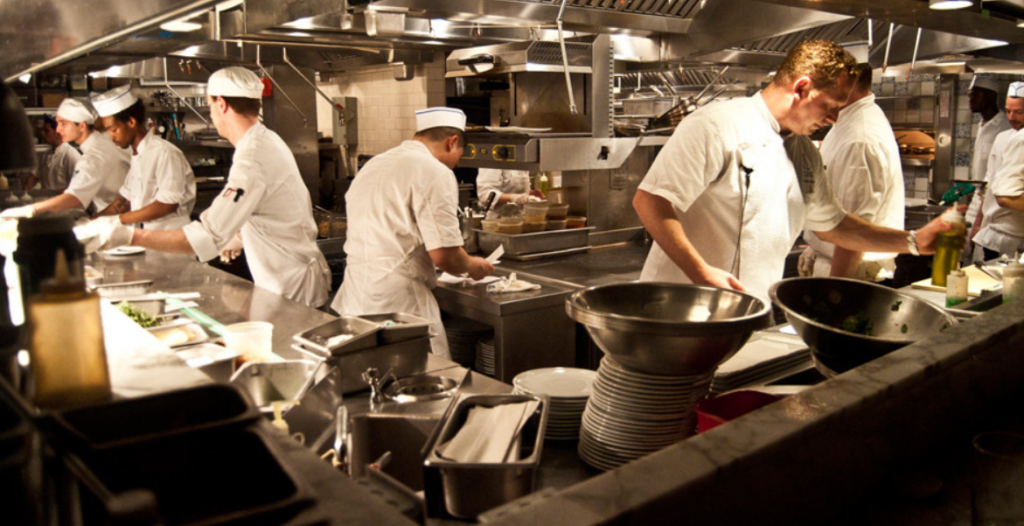 Low Cost Of Launching A New Brand
The cost of experimenting and launching a new brand under a multi-brand cloud kitchen model is comparatively more reasonable and cost-effective. If an existing cloud kitchen brand finds an increase in customer demand for desserts, they can easily experiment by creating a dedicated dessert brand. All it would take is a new brand name, a dedicated menu, necessary inventory items, and updating the brand across all the online platforms.
In case the brand fails to perform well, only the brand name has to be removed from the online platforms. With hardly any experimentation cost or cost of failure when compared to physical restaurants, a multi-brand cloud kitchen has high chances of sustaining in the overly competitive UAE market. 
With minimum entry barriers and low capital costs, the unique Multi-Brand cloud kitchen model has an immense capacity to flourish and innovate in the foodservice industry of the UAE. While catering to a broader customer base, the model leverages growth levels from a single kitchen unit and provides better predictability in the business. Beholding the scope of growth in the food delivery segment, multi-brand cloud kitchens are set to revolutionize the UAE's F&B space and disrupt the food delivery segment like never before!
To know how a restaurant POS would help in facilitating the multi-brand cloud kitchens operations in UAE, contact us!