The food industry is rapidly growing and has witnessed a tremendous surge in online food ordering. The COVID-19 pandemic has further paved the way for dark kitchens. The food delivery segment in the UAE is expected to grow by 23 percent annually with the rise of dark kitchens. Physical restaurants will be outnumbered by virtual brands operating out of dark or cloud kitchens in the next five years, says Deliveroo Dubai. 
Dark kitchens operate behind the curtains and have no dine-in services. This model involves food preparation, packaging of meals and delivery to the customers. Here, food aggregators play a crucial role by acting as a bridge between the customers and dark kitchens by providing delivery and marketing services. 
Top Reasons Why Dark Kitchens Should Integrate With Food Aggregators
Getting food delivered to the doorstep on time has been the highlight of the food industry for the past few years. Food aggregators have changed the entire game for the better, especially for the dark kitchens. However, the only downside of partnering with a food aggregator is the hefty commission that comes with it. 
But of course, the quality of services they provide to the dark kitchen operators is often worth the added cost. Moreover, the cost of commission is also compensated to a certain extent by the volumes of orders that these food aggregators bring to the dark kitchens. When it comes to the question – whether dark or cloud kitchens should partner with food aggregators or not, even with a few cons, the answer is always 'yes.'  
Mentioned below are some of the reasons why partnering with food aggregators is the best option for your business.
1. Provide An Online Platform
Food aggregators provide a single platform to a number of restaurants and cloud kitchens. Since cloud kitchens are delivery-only outlets, it is critical for them to reach out to new customers and expand their reach. Online delivery partners like Deliveroo, Talabat, etc. provide the exposure that cloud kitchens require. 
Food aggregators have reshaped the entire online food business, helping in the expansion of the dark kitchen business by letting them reach the masses and increasing their profit margins. Remember, the first thing a customer does to verify the quality of any outlet is check their ratings on food aggregator sites. 
2. Market The Brand
If your virtual kitchen is at a budding stage, it is important that you use multiple marketing channels to attract potential customers. Food aggregators offer marketing packages to dark kitchen owners to expand their footprint. They help increase your visibility and build trust, brand awareness and earn the loyalty of customers. Once your business is set, your customers will be your best brand ambassadors. Online food aggregators ensure skyrocketing sales. All you need to know are the different ways to enhance your business using these platforms.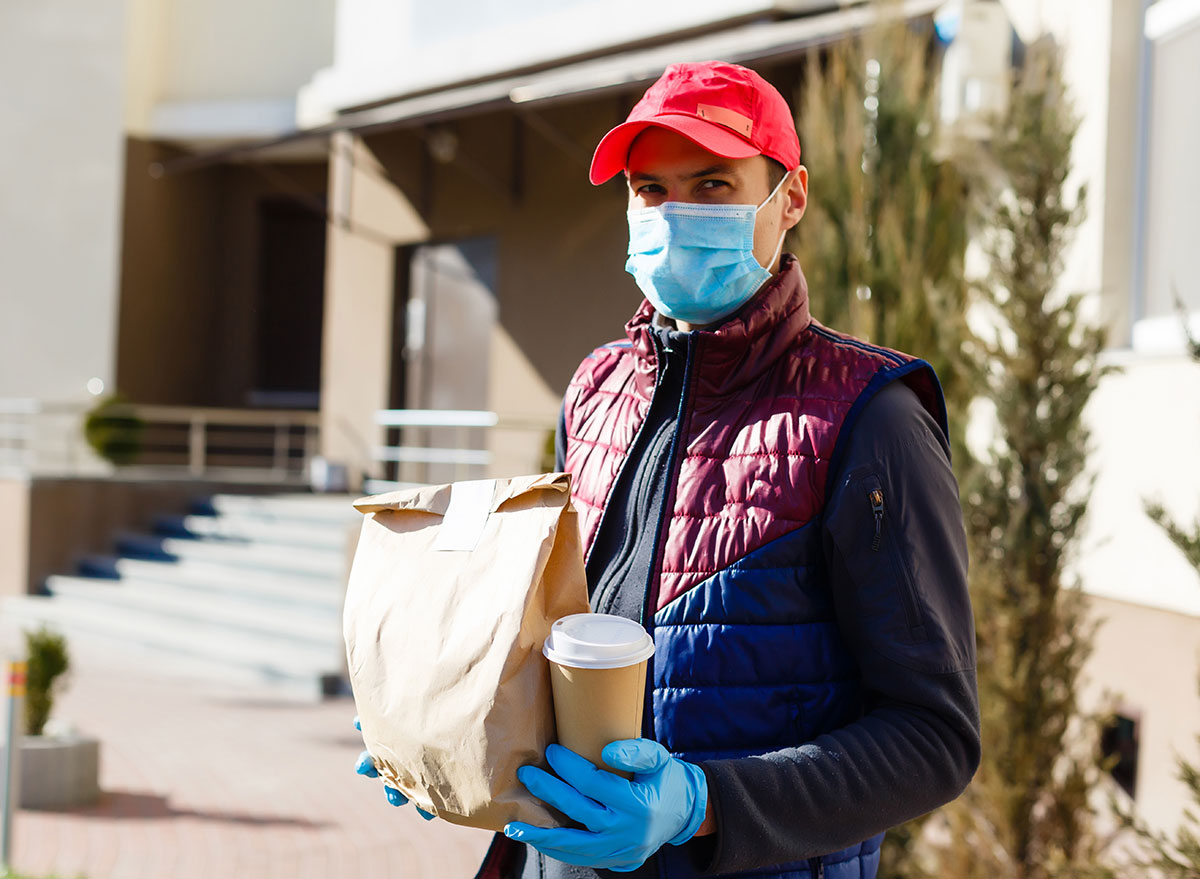 3. Provide Delivery Staff
Food aggregators like UberEats and Deliveroo are increasingly impacting the dark kitchen game. In the dark kitchen concept, it is essential for the staff to focus on the quality of food as it is the only way to drive repeat orders. The rest can be taken care of by the food aggregators. Dark kitchens can thus benefit from the extra fleet provided by the food aggregators.
Integrating with these third-party food aggregators rids the cloud kitchen owners of the worries related to logistics, manpower unavailability, delivery staff training, and setting up the entire delivery fleet from scratch. With the increase in order volumes, it gets cumbersome to deliver orders on time. However, your brand might get bad reviews if there are any delays in order deliveries as the customers expect their food to be delivered quickly. Integrating with food delivery apps is thus essential to dish out as many orders on time as possible.
4. Embracing Technology
Digital innovations by aggregators are consistently evolving the food industry. Since online food aggregators operate on a large scale and have tie-ups with several other brands, they have a huge amount of customer data. They have access to user data and provide real-time insights into demand patterns in specific areas. Leveraging this feature, you can figure out your marketing strategies for different areas. 
Furthermore, food aggregators offer contactless delivery to ensure safe food delivery to customers, especially in the wake of COVID-19. Not just this, they also facilitate hassle-free digital payments in the new touchless world. Since dark kitchens don't have a direct link with the customers, food aggregators also keep dark kitchens' customers updated through SMS and email notifications.
Food aggregators offer customised sales channels for your outlet. This helps dark kitchens or cloud kitchens in reaching a bigger market and serving customers without interacting with them. 
Deciding whether or not to partner with a food aggregator is a choice that one should make based on the business needs and the targeted customer base. However, one thing is for sure – the food delivery service trend is definitely here to stay and the food aggregators are ideal partners for restaurants.