For a restaurant, a chef is one of the most valuable assets. From overseeing everything related to the kitchen to providing help in developing the menu, a restaurant chef plays a significant role in making your customers fall in love with your restaurant business. A professional cook can thus make or break your restaurant. That is why hiring the right chef is vital for your restaurant's success. However, hiring a cook may seem an easy affair, but it is, in fact, a daunting task that requires you to filter out the best from the rest! This article walks you through the best practices that will help you in finding and hiring the right chef for your restaurant in the UAE.
Things To Look For When Recruiting The Right Restaurant Chef
Due to the vastly diversified and accommodative nature of the country, the restaurant business has grown by leaps and bounds in the UAE. Massive demand for global cuisine among the customers has played a significant role in its development. Chefs are therefore in high demand, and hiring the right chef is the need of the hour. Mentioned below are some of the essential points that you can follow while recruiting the right chef for your restaurant. 
1. Conduct Proper Research
To source quality candidates, conduct proper research online or ask for referrals. You can take help from a recruiting agency, post an ad on professional networking sites, conduct word-of-mouth advertising, or hire internally. Refined candidate research will help in finding out the qualified candidates based on the position you are looking for.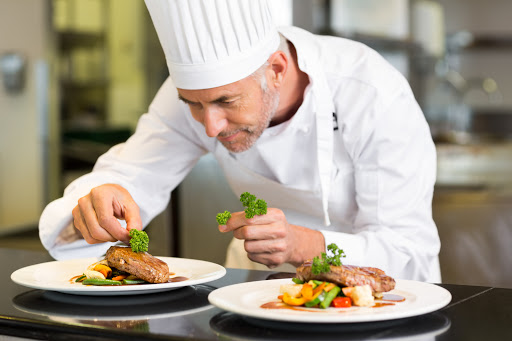 2. Check For References 
Before hiring a cook, ask for references and cross-check them. This step is essential to receive an unadulterated opinion about the chef's previous job commitments and deliverables. How would you rate the training skills? Did the kitchen staff find him/her inspirational? Can the chef work under stressful situations such as peak hours? How did the chef handle negative guest complaints? Asking frequent questions about the chef's working style will provide a good understanding of the individual you are planning to hire. 
3.Test The Culinary Skills
Before hiring a chef for your restaurant, ensure that you test their culinary skills. Ask them to prepare their signature dishes and quiz them about designing a menu according to your restaurant concept and customer tastes. This will help you gain a clear understanding of the chef's ideas, menu items variety, time taken to prepare the dish, consistency standards, kitchen management, and hygiene standards adopted. The culinary test is vital to understand the chef's ability to lead your restaurant and create a vast customer base. 
4. Examine The Abilities
A good chef is not only well versed in kitchen management, but they take proper ownership of their work and are excellent teachers who know how to guide staff working under him in the right direction. Hire chefs with the skills below that will also reflect in the restaurant's food quality and help in lowering your kitchen staff turnover rate, reducing costs and losses in the long run. 
Look For chefs who have an eye for detail in terms of maintaining proper food quality and never compromise on the consistency of food

Hire chefs who have a sense of controlling food costs while delivering excellence in the dishes. This will be of great help in keeping track of recipes and checking menu profits.

Look for a chef with inventory management and menu engineering skills. In addition to this, he/she must have a detailed knowledge of tracking the inventory requirements and maintaining a steady record of the same. 

Time management is an exceptionally essential skill that a restaurant chef must possess.
A wise choice in hiring the right restaurant chef will streamline all the kitchen-related operations of UAE restaurants and increase revenues for your restaurant. Follow these essential steps while hiring the right chef for your restaurant and make your restaurant business successful.