Food presentation is the art of decorating, modifying, arranging, or processing food to enhance its aesthetic appeal. It evokes a positive impression in the customer's mind as it showcases the standard of the restaurant. Customers can easily judge the hygiene standards, and quality, of a dish based on how the food is presented to them. Thus, along with infusing the right taste and flavors, presenting the food correctly is essential for the dine-in restaurant. With the growing popularity of social media food influencers, food plating and serving has gained new importance. This article covers some effective food presentation techniques that restaurant operators in the UAE must implement to leave a lasting impression on customers. 
Food Presentation Techniques That UAE Restaurants Must Follow
Plating and temptingly presenting food is an art that requires an eye for detail. These are some food presentation tips to be kept in mind while plating dishes.
1. Proportioning
Proportioning the dishes is crucial if you want to plate right. Correctly proportioning the dish elevates the attractiveness of a meal and plays an integral role in reducing food costs and improving your restaurant business. The portion of each ingredient must be pre-decided and maintained while plating. 
Choosing the right plate size is very necessary. The plate or dish size should align with the portion or quantity of food served. A small plate for serving large quantities of food items appears unprofessional as it makes the dish appear messy. On the other hand, small food portions served on large plates may seem scanty. It is recommended that you leave a half-an-inch of space between the food and the edge of the plate.
2. Styling
This food presentation technique is related to how the staff puts a dish together or styles a meal. An essential rule in this food presentation technique is balancing contrast and variety. Decorating the plate more than required can end up ruining the dish or making it appear unpleasant.
Position the main ingredient in the center of the plate and style the other elements along its sides to complement the dish. Also, pay a lot of attention to adding condiments. Herbs and vegetables add fresh color and flavor to the dish. Add different sauces or condiments to highlight the meal and plating. However, avoid going overboard when it comes to styling a dish. It is better to keep the dish simple than to complicate it. 
3. Choose the Right Tableware
Choosing a large plate will provide more space for creativity when it comes to food presentation. But you must keep in mind not to fill the plate so much that there's no room left and it looks cluttered. 
No matter how delicious the food is, your customers might not be tempted enough if it is served on an unattractive plate. Serving the dishes in a cracked or broken porcelain can be a real turn-off for customers. You must pay extra attention to avoid serving food in these dishes.
Ask the Restaurant Managers to conduct regular checks for any broken chinaware. Once you understand the intricacies of choosing the right tableware for your restaurant, you can experiment with different plate shapes, sizes, and colors. A lot of food presentation techniques include using plates of different shapes and colors. You can experiment with choosing distinct tableware similarly.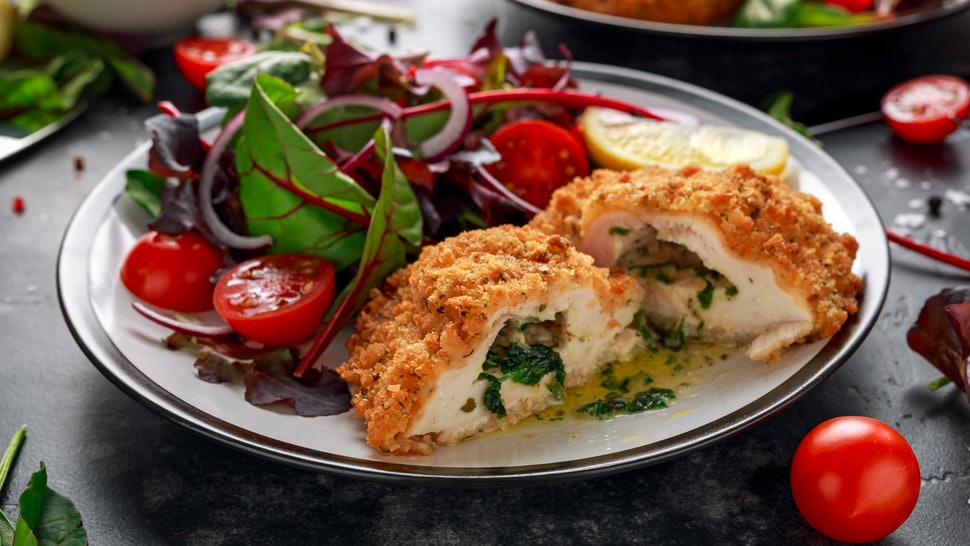 4. Timing
Food plating is all about timing where the staff must not take too long to decorate, modify, or plate a dish, or else the food content loses the right temperature. Include the plating time in the overall recipe and dish preparation time and inform your guests about the time taken to serve the dish
You can also follow the traditional clock pattern plating technique, that is dividing the plate as zones of a clock from the customer's direction, where you present the starch between 9o' clock to 12'o clock, vegetables between 12o' clock to 3 o'clock, and protein between 9'o clock to 3o' clock.
5. Garnishing
The process of garnishing improves the texture and flavor of a dish. Even though it might appear simple, this food presentation technique also requires care and precision. You can use colorful ingredients, which, when paired, creates a more alluring dish with combinations of different fruits, sauces, and seeds. This will tend to add to the flavor, acidity, and texture of the dish.
Use easily identifiable organic garnishes to avoid the hassles of removing it before serving it to customers. Some of the food plating and presentation tools for stunning food presentations are Squeeze Bottles, Shavers, Platings & Precision Tongs, Molds & Rings, Spoons, Plating Wedges, and garnishing kits. 
Implement these helpful food presentation techniques in your UAE restaurant and create a lasting impact on the customers.