Cloud kitchens, also known as dark kitchens, ghost kitchens, or virtual restaurants, have become a popular trend in the past few years. The food delivery segment is growing, and cloud kitchen businesses are well placed to capture the F&B market in the UAE. According to statistics, the food delivery sector in the UAE is expected to grow at an annual rate of 6%, and this is set to continue for at least the next five years. While setting up a cloud kitchen is easy, foodservice operators must realize that even in a delivery-only restaurant format, there are high possibilities of business failure. To help you avoid the many pitfalls, we have made a list of cloud kitchen marketing ideas that will help in increasing the sales of your business and garner more customers.
A Brief About Cloud Kitchen Business
A Cloud Kitchen or a Delivery Kitchen operates without a physical outlet and relies entirely on online deliveries.  A single kitchen infrastructure can host multiple brands operating from the same location. For example, a restaurant brand owning a delivery kitchen specializing in Mughlai Cuisine decides to deliver Indian food as well. One can easily create a separate brand under the same parent company, and instead of adding Indian cuisine to the current menu, they can operate as an exclusive Mexican brand that operates from the same delivery kitchen.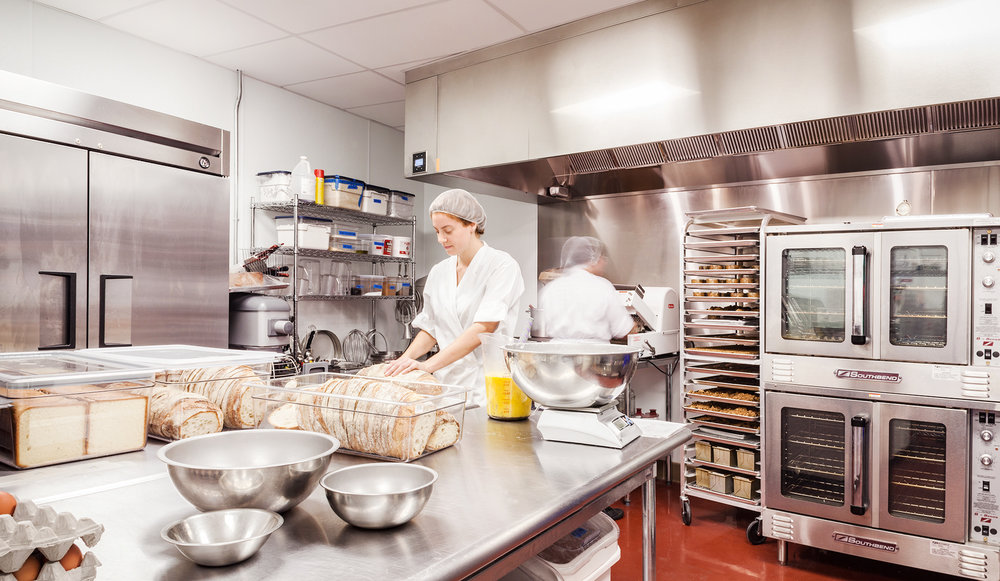 Proven Cloud Kitchen Marketing Ideas To Boost The Sales 
While ghost kitchen is a very lucrative domain to venture into, one can easily make mistakes that lead to losses. To avoid this, follow these proven cloud kitchen marketing ideas, which will help you attract and retain more customers in the UAE.
Advertise Well 
As cloud kitchens operate without a storefront, they can be easily overlooked by customers. Unless you advertise well, there are high chances that customers might remain unaware of the existence of your business. These are some ways in which you can advertise your cloud kitchen business in the UAE
Consider distributing

flyers and pamphlets

to capture the attention of customers who are not active on online platforms.

Participate in food events. Set up a food stall and let people taste your food. This will help in increasing your brand's visibility and garner word of mouth publicity. 

Having a strong social media presence is an absolute must for your cloud kitchen business. Create engaging social media content including attractive images and videos of your food items.
Offer Something Unique
With intense competition in the cloud kitchen space, it is best if your business offers unique cuisines or dishes that are not available anywhere else. Conduct a survey and, based on the feedback of customers, offer unique dishes, beverages, or cuisines that offer a competitive advantage to your brand.  
Do Not Compromise On Quality
While service quality is of utmost importance for dine-in facilities, it is even more important for a cloud kitchen business. Since food is the most important element for a dark kitchen business, the quality of food and packaging must be exceptionally high. 
Integrate With Third-Party Food Delivery Platforms
As timely food delivery is crucial for a cloud kitchen business, it is extremely important to have the right manpower in place. Instead of just establishing your own delivery network, partner with various online delivery platforms. Partnering with aggregator based platforms such as DoorDash, Deliveroo, UberEats, etc. will create a better online presence for your brand and provide credibility. Moreover, delegating the task of delivering food to these delivery agencies will save the investment required for establishing a delivery fleet and bolster your cloud kitchen revenue further. 
The growth of the food delivery sector in the UAE  has been commendable. With India's largest cloud kitchen brand, Rebel Foods entering the UAE's F&B space and London-based food delivery service, Deliveroo, launching a new kitchen concept in Dubai, it is quite evident that the cloud kitchen format is on a steady rise in the country. After the recent events, the delivery-only restaurant model is expected to be a significant factor in augmenting declining revenues. In spite of the bright future of ghost kitchens, it is important for operators to focus on creating exceptional marketing strategies that will be effective in attracting more customers and boost growth. Implement these proven cloud kitchen marketing ideas in the UAE and bolster your food delivery business!