Delhi's oldest Chinese restaurant Berco's is one of the most distinguished names in the culinary world. It was started way back in 1982, and now with more than two decades of operations, the restaurant has spread its wings over 18 locations and plans to open five more in the near future. Kabir Advani, Managing Partner, Berco's and Vice President, NRAI (National Restaurant Association of India) has over 25 years of experience under his belt in restaurant operations.
Kabir Advani On What It Takes to Run a Successful Restaurant
Kabir Advani shares his thoughts and insights on the best industry practices of operating a chain restaurant with The Restaurant Times by Posist. Edited Excerpts…
Posist: What was the idea behind Berco's? 
Kabir Advani: We started in 1982. Back then, it was a snack bar and later on, we converted into a full-fledged restaurant. We started from that one and later expanded in different regions of Delhi NCR. We had really never thought of starting a restaurant as such. We opened a video game parlor in which this snack bar was attached to it. At that time, there were no other restaurants serving Chinese in Connaught Place then we decided to open a Chinese restaurant.
Posist: Can you please throw some light on the restaurant industry challenges?
Kabir Advani: At present, high rentals of the property is the biggest challenge for us. Thus, we are looking for new small-format stores now. Also, we are keeping pace with the market and real estate, and trying to get in early in the new developing markets. For example, we are opening a restaurant in Sector 104 Noida which is not fully developed but has a lot of scope in the future. So, the idea is to get in early to get better rentals. Lastly, we are taking the route of the franchise model with people who own the property; that also helps us.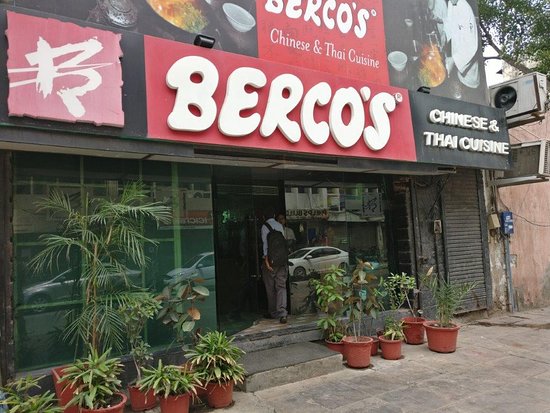 Source: TripAdvisor
Posist: Why hasn't Berco's opened outlets in a mall till now?
Kabir Advani: We've had a very bad experience in malls. We prefer to have standalone restaurants because the mall's popularity decides the business of the restaurant. The restaurant business is completely dependent upon the mall footfall. When it rises the business grows but it can fall if a new mall is opened. Also, if the mall is sold, then we face a lot of challenges. The maintenance charges are very high, and at some places, maintenance is not up to the standard. Also, rentals are high compared to the standalone restaurant. However, the food court in the mall does well.
Kabir Advani: While creating a menu, one should keep in mind that the menu should have dishes and items which the customers have grown up eating. At the same time, keep on introducing new dishes and items from time to time. Earlier, we did a noodle festival, now we are doing Schezwan festival. These food festivals help in gaining customer attention. Customers always look for new things to eat, so you should give them a reason to come back again and again.
Posist: How do you manage quality issues in the restaurant franchise model?
Kabir Advani: We spend a lot of time and energy in training to keep up the quality standards while franchising. We have a dedicated team that conducts training sessions on a continuous basis. Also, we have certain standards that are supposed to be met. We also have an audit team, and along with their feedback, we take collective measures accordingly. This is done on a regular basis. We have kitchen training session once a week, and captain training session twice a week. Furthermore, our menu and recipes are standard across all restaurants. Initially, we faced some supply chain issues but now we have standardized vendors for all our stores and even cold chain supply is improving now. The supply chain becomes an issue only when you expand in different cities.
Posist: How do you see the growth of specialty restaurants in the coming future?
Kabir Advani: I think there is tremendous growth in the specialty restaurants segment. Our business is growing and our deliveries have been growing in recent times. There is immense potential in the food delivery segment. To focus on delivery we are opening up small-format restaurants that will have 20-30 seating capacity.
Stay tuned to The Restaurant Times for the latest restaurant industry news, tips, and trends.